LeBron & The Top 13 Dunks On Ersan Ilyasova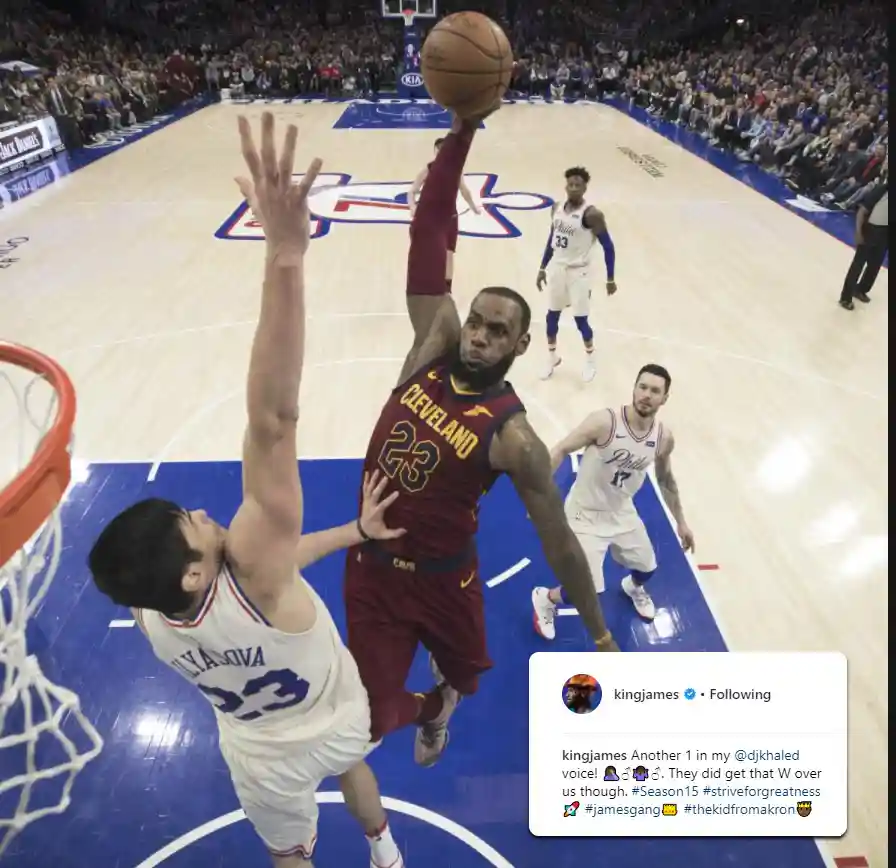 After putting up another triple-double and throwing down another dunk of the year candidate, MVP candidate LeBron James posted an IG video of his second career dunk on Ersan Ilyasova with the following caption: Another 1 in my DJ Khaled voice!
Another one is also what I said when I saw Ilyasova (means "human target" in Turkish) get posterized and stared down by LeBron because I was able to recall off the top of my head at least five other instances of people dunking on his head. I think LeBron's latest was probably the best just because he is in year 15 (in case you haven't already heard that a million times) and because of Kevin Love's reaction.
Let's take a look back on all of the times someone has dunked on Ilyasova, starting with LeBron's two-hand dunk on Ilyasova in 2016.
ERIC BLEDSOE
LeBron's buddy, Eric Bledsoe, dunks Ilyasova to the ground and then Jason Terry (who makes LeBron look young) jumps on Bledsoe's back. I also love the way Thon Maker jumps into the shot (because I don't get to celebrate too many jump shots from Thon).
DWYANE WADE
Another buddy of LeBron throwing down on Ilyasova. I know some of you dunk snobs are going to say "it's not a dunk because he didn't touch the rim!" but I'm counting this play by Wade as a dunk. I also love this clip because it features Lithuanian legend Zydrunas Ilgauskas.
JUSTISE WINSLOW
Another Heat player. The flex by Winslow and Birdman make this clip great. The other great thing about this clip is how the NBA cut in the middle of the replay so we couldn't see Winslow travel in slow motion.
HARRISON BARNES
Remember when Harrison Barnes was known as "The Black Falcon" on the Warriors and posterizing defenders on a nightly basis? Here's one of those dunks from 2013.
SPENCER DINWIDDIE
This poster and trip to the floor happened just a month ago! And LeBron's dunk happened on Dinwiddie's birthday so I'm going to say LeBron did it as a gift for the hilarious Brooklyn Net.
JIMMY BUTLER
The Butler did it too. Ilyasova should have just moved out of the way like his teammate Andre Drummond.
ANDRE DRUMMOND
Speaking of Dre — who has been putting up some of the best big man numbers since the days of Wilt — he also dunked on Ilyasova a few years before they were teammates. This game also happened during Dre's rookie preseason so it just might be Dre's first poster in the NBA.
THE OTHER GUYS
CJ Miles, Jordan Hill, Brook Lopez and Thad Young also got him.