Karl-Anthony Towns joins Kevin Love, DeAndre Jordan, John Wall, Dwight Howard, Isaiah Thomas and Tyson Chandler as NBA players featured in ESPN's annual BODY issue.
Here's what the Wolves star had to say about his body and nutrition in the latest issue, which is also the 10th anniversary issue.
Growing up, I'd always been told that my biggest weakness was my body and how that was probably going to hold me back from accomplishing my dreams." Towns said in the latest issue. "It's funny — full circle now … I got the chance to prove everyone from college, high school, middle school wrong. I was that chubby kid with not the flashiest body, and now I'm able to represent myself and my family and all the journeys and the trials and tribulations that I went through to get to this body.
My water intake has always been half of my body weight, so at 240, I'm doing 120 ounces of water. During the season, it's water with a little more sodium, so I can keep the water and retain the water in my body. I also upgrade that water intake by the amount of weight I lose during a workout session — trying to add about 4 to 6 ounces per pound.
Even now, I have to work so hard to get my abs. Some people eat ice cream, doughnuts and drink soda all day and they have abs. I have to have a whole other spectrum. I have to eat super-clean food, water only, no sugar, no carbs, vegetables, chicken. My body was always on the chubbier side — I was genetically made not to have abs."
Below are the Martin Schoeller photos of KAT followed by 10 years of photos and behind the scenes videos of the other NBA players who don't mind celebrating the human body by sharing pics of themselves in their birthday suits.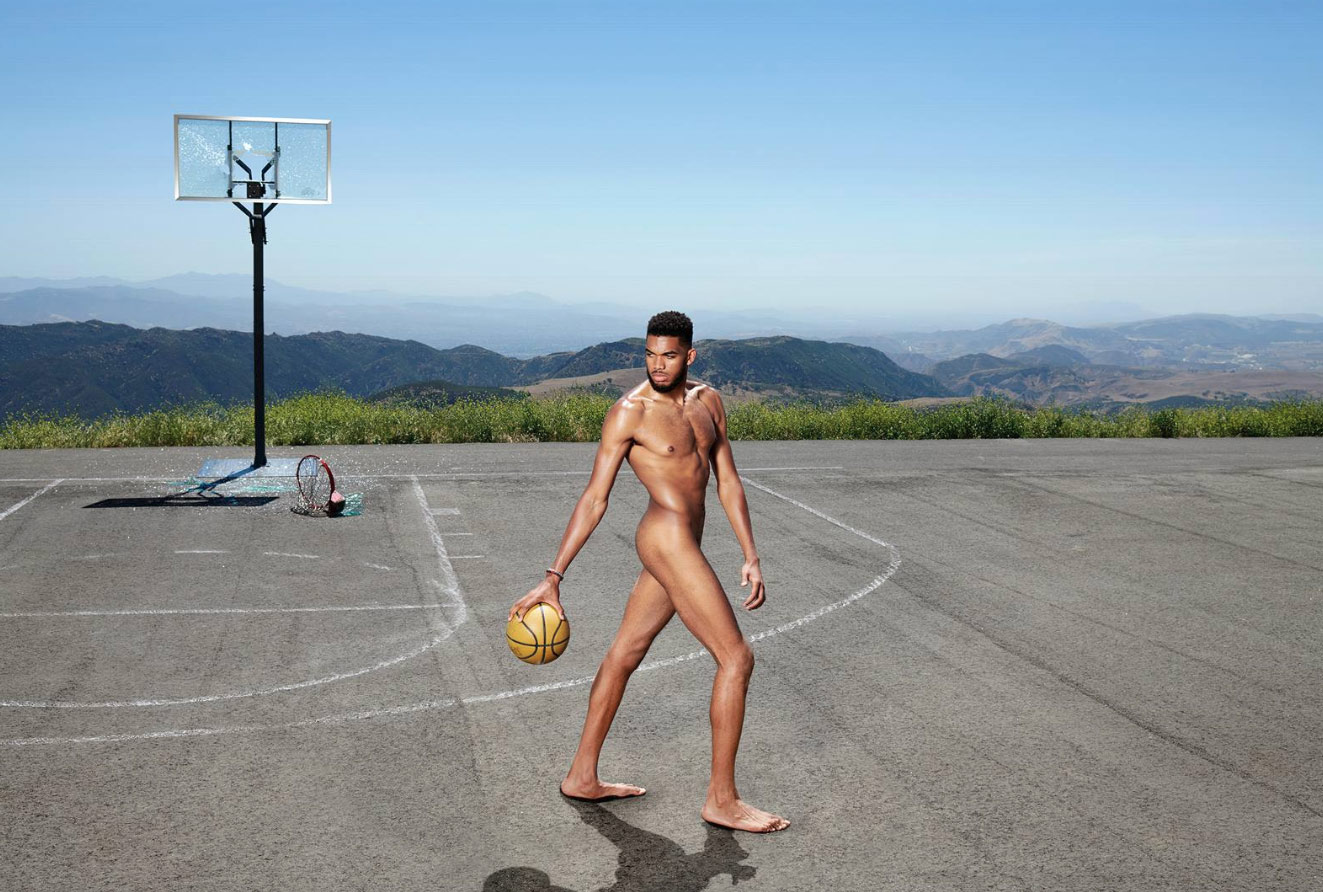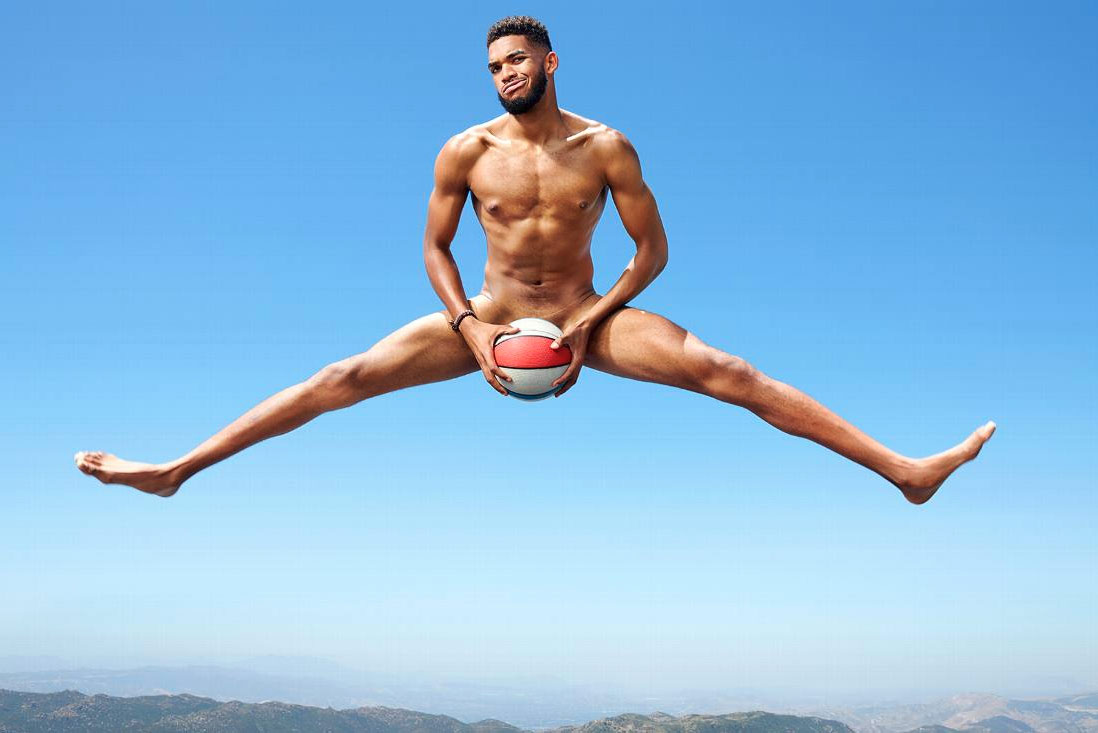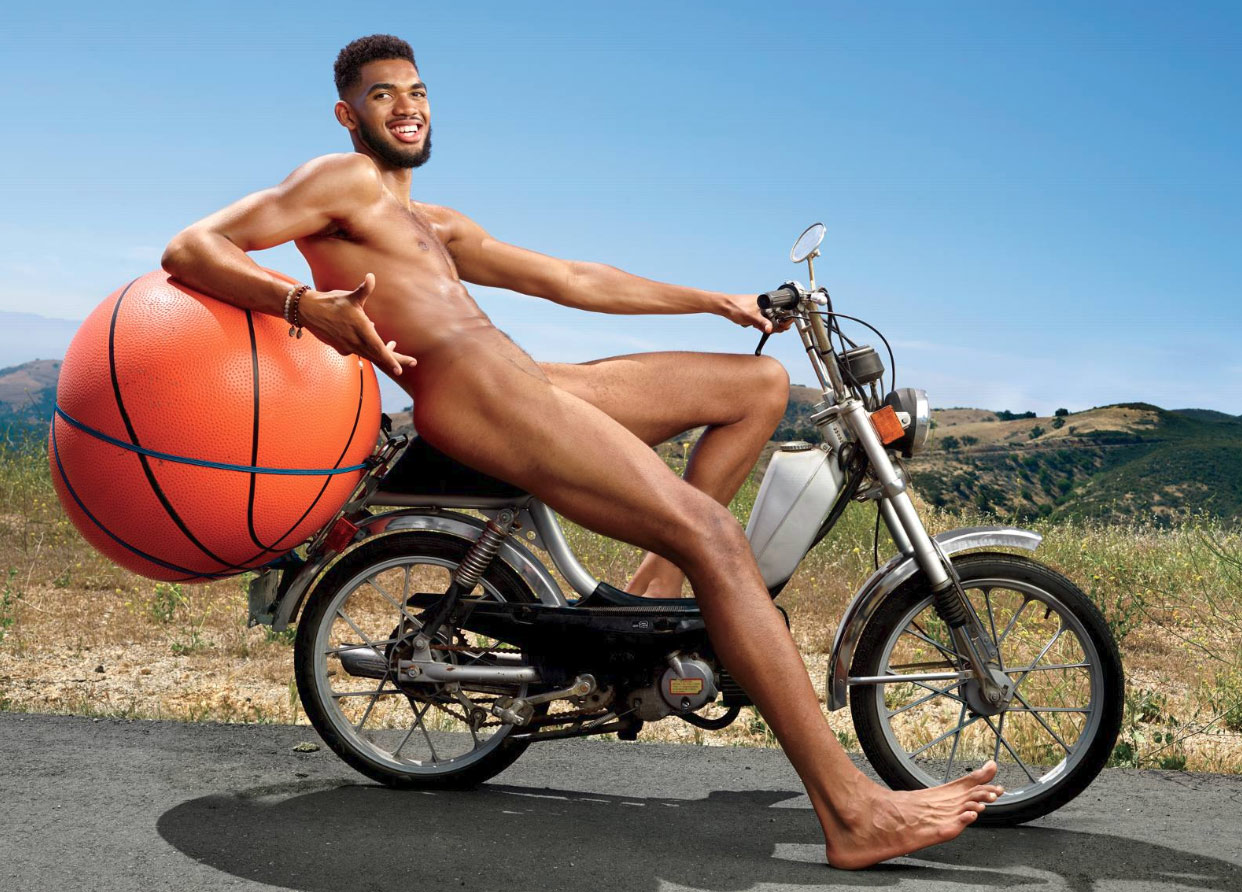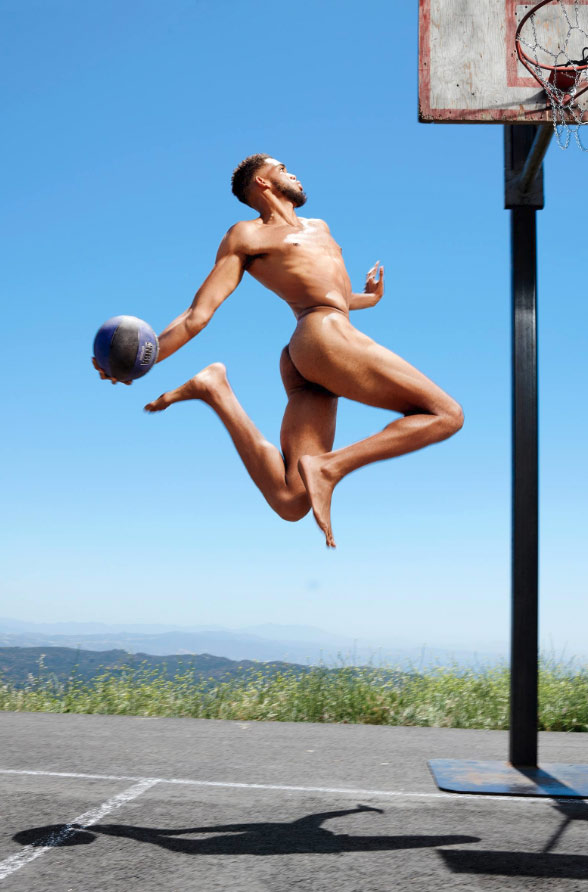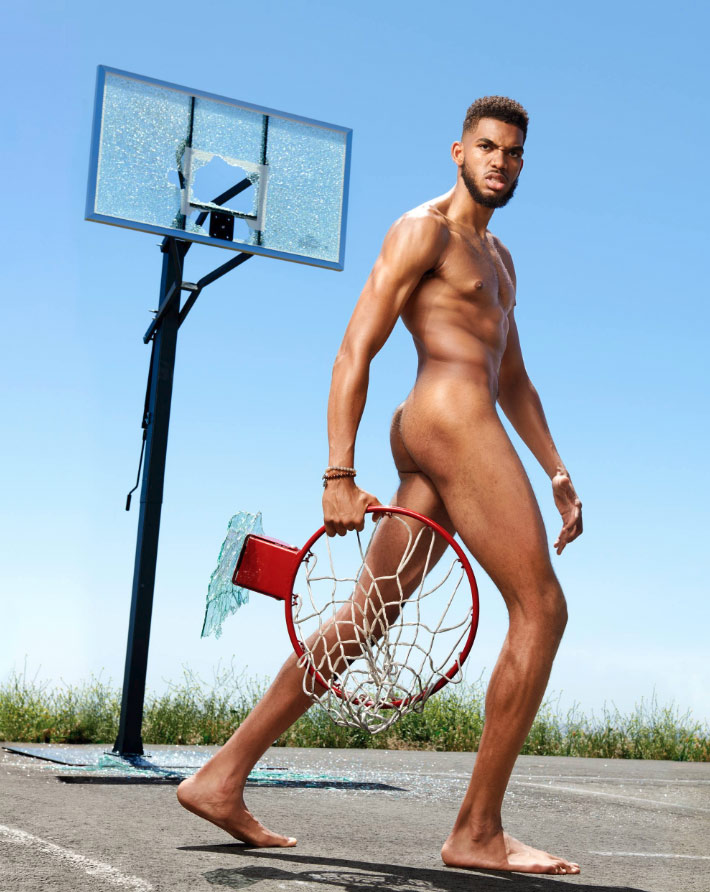 JOHN WALL
ISAIAH THOMAS

KEVIN LOVE
DEANDRE JORDAN
DWIGHT HOWARD
TYSON CHANDLER