The theme of the 2020 NBA Draft was uncertainty. A lot of uncertainty with how the quick off-season will impact a draft class, which is considered underwhelming in terms of rotation level talent.
We're thinking that, when we look back at this draft class a few years down the line, the most productive players might not be the ones who heard their names called early. Like what often happens in these drafts, we see a few guys taken in the late first round, and even into the second round, who could stick in the league for a long time.
In this piece, Ron and Dev give their three biggest surprises of the 2020 NBA Draft.
Ronnie's Surprises
Jalen Smith to Phoenix at No. 10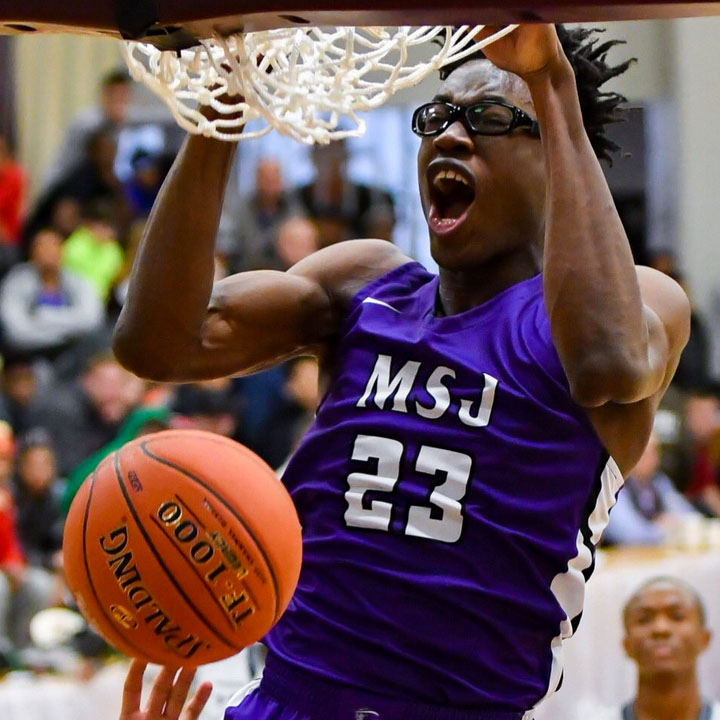 6'10" - PF - 2018
Seems to be at big reach at this spot for the Suns. Many are not sure his talent level was top 10 worthy, and it doesn't seem to fit in with the Suns' current personnel. He skill set is more of a five than a four, and Jalen Smith (Maryland) hasn't shown that he's a true stretch four at this time. Plus, if he is more of a traditional pivot, this team already has DeAndre Ayton on its roster. Smith is a talented player, but doesn't seem to be the wisest choice at this spot. 
Zeke Nnaji to Dener at No. 22
The Nuggets have a nice roster and what would seem to be a bright future with it, but unless they are looking far down the line with Zeke Nnaji (Arizona). He brings some athleticism that The Joker (Nikola Jokic) lacks, but isn't very polished. If he can develop into a rim protector deserving a quality minutes, then Devour could be on to something, but if the franchise truly coveted this big man it would seem it could have picked him up lower in the draft. 
Teams That Didn't See Value in Traditional Bigs
With a generational player like Steph Curry and with a healthy Kevin Durant and Klay Thompson to complete the trio, it not hard to see why teams want to emulate what Golden State has done for the past decade. It got results, but there are only a few players with the talent level of Curry and Durant around. Most teams have proven it can't win in that fashion, so it makes no to devalue quality big men. Even Obadiah Toppin is not a traditional big, but he still is a much better talent than the spot he got drafted at (No. 8). Players such as Vernon Carey Jr. (Duke) and Udoka Azubuike (Kansas) seemed to be afterthoughts to many GMs and draft analysts. Why? They can move and are big and physical and can make a difference on the right teams. There is still room in the game for a traditional back to the basket big man. That's why we think Detroit gained great value at No. 16 with Isaiah Stewart (Washington). He's physical, you have to account for him, has great character and you know what he'll give you, which is 10 points, eight rebounds, quality fouls and a team-first approach. Many analysts pegged him to be much lower in the draft because he doesn't fit the mold of a "modern" power forward, but we thought that was an excellent pick. Again, not many teams will be able to build their team as Golden State did in the 2010s.
Devin's Surprises
Immanuel Quickley jumps into first round
Many mock drafts, including ours, had the former Kentucky guard projected as a solid second round selection, but, as often happens in every NBA Draft, Immanuel Quickley made a huge impression on the New York as the Knicks took him with the 25th overall pick after swinging draft day trade to acquire more selections. The Knicks are looking to be in the thick of a rebuild and most franchises that go through that process put a big emphasis at the guard position and Quickley, when you watch his film and look at his numbers, fits the bill of an NBA-caliber guard. The rangy 6-foot-3 playmaker brings with him a ton of confidence, savvy, ball skills and shot making ability. Quickley averaged better than 16 points per game for the Wildcats during his sophomore season while shooting an impressive 42.8 percent from three-point range.
Nico Mannion's Draft Night Fall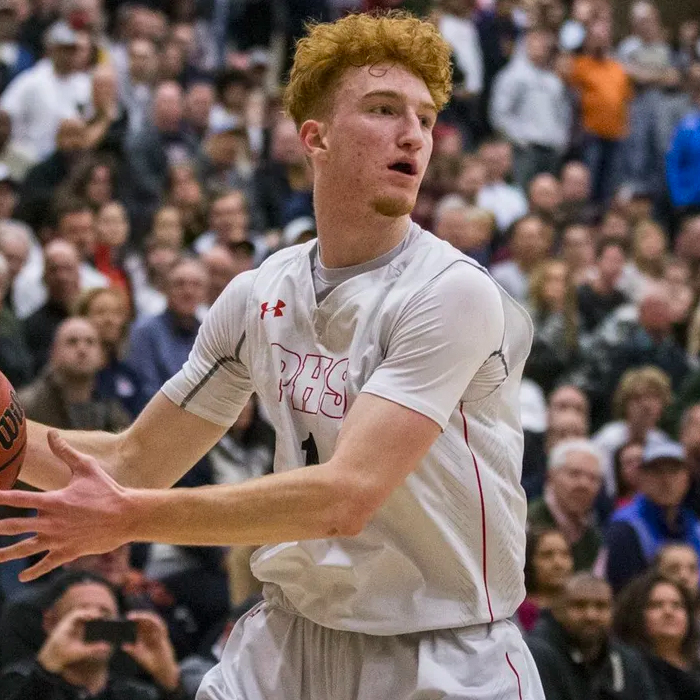 6'3" - CG - 2019
A lot of draft pundits considered Nico Mannion a sure-fire one-and-done lottery pick when he reclassified up a class and announced his commitment to Arizona, but draft night told a different story that might've stung the talented point guard in that moment, but could pay off for him in the long-term based on where he's heading. Golden State selected Mannion with the 48th overall pick in what could be one of the better fits for any player in the 2020 draft when it comes to style of play. Mannion's high basketball IQ, vision, court awareness and all-around feel for the game will be crucial to him getting some rookie playing time with the Warriors. The question marks with Mannion that gave some teams a cause for pause were his three-point shooting consistency and defensive capabilities when it comes to guarding the point guard position at the NBA level. There's no better place to address those two things than with a Golden State franchise looking to get back into the NBA Finals conversation.
Golden State Goes Big at No. 2 Despite Thompson Injury
Some of the biggest news on draft day had nothing to do with the draft itself, but instead an injury to one of the NBA's brightest stars. Warriors shooting guard Klay Thompson suffered an achilles injury during a workout and will miss the entire 2020-21 NBA season. With that news breaking shortly before the first pick was announced, my head started churning out scenarios of what Golden State could do with its second pick to make up for the loss of the sharpshooting Thompson. My mind immediately jumped to either a trade to get an established NBA shooter or go the upside route and select LaMelo Ball at No. 2. The Warriors did neither of those things (and maybe that's why I'm not in an NBA front office) and made the safe pick of taking Memphis big man James Wiseman. While Golden State definitely needed to add an impact big man to its roster, and Wiseman fits in great with their style and roster, the basketball junkie in me really wanted to see a Steph Curry/LaMelo Ball backcourt.