The 2021 Ballislife All-American Game won't take place this May, but today we salute the standout players who would have been selected to play in the annual event.
RELATED: Ballislife Joins Fight Against COVID-19 | All-Time National All-Star Game Records | Ballislife All-American Game Info
It's been a long and turbulent year since the COVID-19 pandemic broke out across the World last March. The pandemic is still ongoing and despite widespread vaccination efforts, we're not out of the woodworks yet. We all still need to do our part to slow the spread
Ballislife is trying to do its part in helping fight the pandemic by producing comfortable masks that can be purchased from the Ballislife Shop. BIL is donating 25 percent of all gross mask sales and associated items to the World Central Kitchen by Jose Andres. Ballislife also supports The Bail Project, and $14 per each individual sale of our "We Cannot Be Silenced" t-shirt will go directly to an organization looking to reform pretrial justice.
With Los Angeles County ordinances still in place as it pertains to indoor sports gym capacities and restrictions on indoor gatherings, the 2021 Ballislife All-American Game will not take place. Unfortunately this is the second consecutive year the event has been cancelled. Even though the BILAAG will not take place, we wanted to salute the players on our original selection ballots. The players listed below will always be known as Ballislife All-Americans.
Ballislife is looking forward to its marquee event coming back better than ever in 2022 and continuing to expand on the company's properties, whether it be our events, apparel, media, or marketing divisions. We're excited for what's in store for the company in 2022 and beyond.
2021 Ballislife All-American Game Selections
(listed alphabetically*)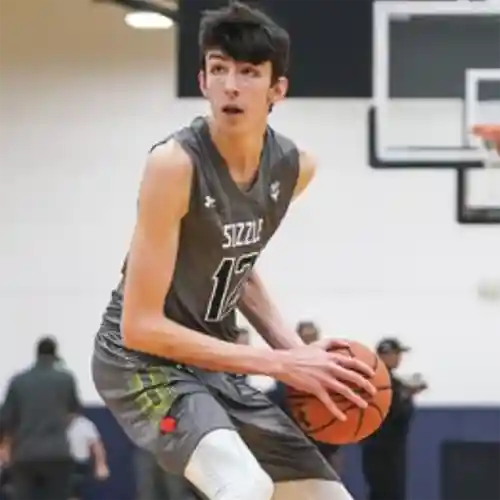 7'0" - C - 2021
F — Patrick Baldwin Jr., Hamilton (Sussex, Wis.) 6-9
F — Paolo Banchero, O'Dea (Seattle, Wash.) 6-9
C — Nathan Bittle, Prolific Prep (Napa, Calif.) 7-0
F — Kendall Brown, Sunrise Christian Academy (Bel Air, Kan.) 6-8
G — Kobe Bufkin, Grand Rapids Christian (Grand Rapids, Mich.) 6-4
G — Kennedy Chandler, Sunrise Christian Academy (Bel Aire, Kan.) 6-1
F — Max Christie, Rolling Meadows (Ill.) 6-6
F — Daimion Collins, Atlanta (Texas) 6-9
G — Frankie Collins, Coronado (Henderson, Nev.) 6-1
G — JD Davison, Calhoun School (Letohatchee, Ala.) 6-3
F — Michael Foster, Hillcrest Prep (Pheonix, Ariz.) 6-9
F — AJ Griffin, Archbishop Stepinac (White Plains, N.Y.) 6-6
G — Jaden Hardy, Coronado (Henderson, Nev.) 6-5
G — Zion Harmon, Marshall County (Benton, Ky.) 5-10
G — Nolan Hickman, Wasatch Academy (Mt. Pleasant, Utah) 6-3
C — Chet Holmgren, Minnehaha Academy (Minneapolis, Minn.) 7-1
F — Caleb Houstan, Montverde Academy (Montverde, Fla.) 6-8
G — Tyrese Hunter, St. Catherine's (Racine, Wis.) 6-1
F — Harrison Ingram, St. Mark's (Dallas, Texas) 6-7
F — Jordan Nesbitt, St. Louis Christian Academy (St. Louis, Mo.) 6-6
G — Daeshun Ruffin, Callaway (Jackson, Miss.) 5-10
G — Hunter Sallis, Millard North (Omaha, Neb.) 6-5
G — Isa Silva, Jesuit (Carmichael, Calif.) 6-4
F — Jabari Smith, Sandy Creek (Tyrone, Ga,) 6-9
G — TyTy Washington, AZ Compass Prep (Chandler, Ariz.) 6-4
F — Peyton Watson, Poly (Long Beach, Calif.) 6-9
*The players listed were the ones selected through the normal invitation process and would have been officially invited to play if there was game in 2021. Ballislife understands a few of the players may not have been available to play.