Over a month ago Ballislife joined the fight against COVID-19 by donating proceeds from its mask and merchandise sales to the World Central Kitchen. Today the Irvine-based apparel, marketing, media and events company has announced it and 2Hype have donated over $30,000 so far to the nonprofit that specializes in feeding families and helping the restaurant industry. Learn how to donate to the cause, even if you don't make a BIL purchase.

The Novel Coronavirus (COVID-19) Pandemic has affected every aspect of life in America and across the globe. Unfortunately, it doesn't look like a vaccine for the virus will be widely available anytime soon, or that a vaccine guarantees life will go on as it was before March 2020. It's something we are going to have to learn to live with going forward.

Just over a month ago, Ballislife announced it began production on comfortable masks that could be purchased from the Ballislife Shop and began donating 25 percent of the mask sales to the World Central Kitchen by Jose Andres. Masks are used to protect and show respect to others and in many counties, wearing masks are mandatory to enter public establishments.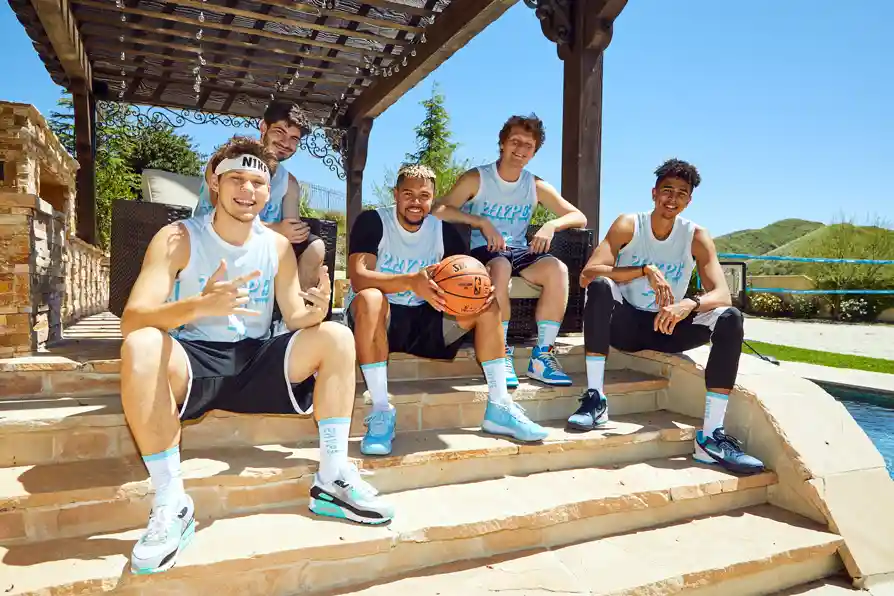 On May 16, Ballislife took things a step further by teaming up with a well known YouTube brand and content group called 2hype. Produced designed and facilitated by Ballislife, the 2hype brand sold out of every item in the release. The 2hype Shop donated 20 percent of gross proceeds to the WCK.

Today, Ballislife is proud to announce that it has donated over $30,000 to WCK over the past month as a result of its mask sales and product sales, particularly from its 2Hype Icy Collection. As of May 28, the sales are actually over $31,000 from 3,265 orders placed.

We're proud to do our small part in helping those affected by COVID-19 and will continue to do so.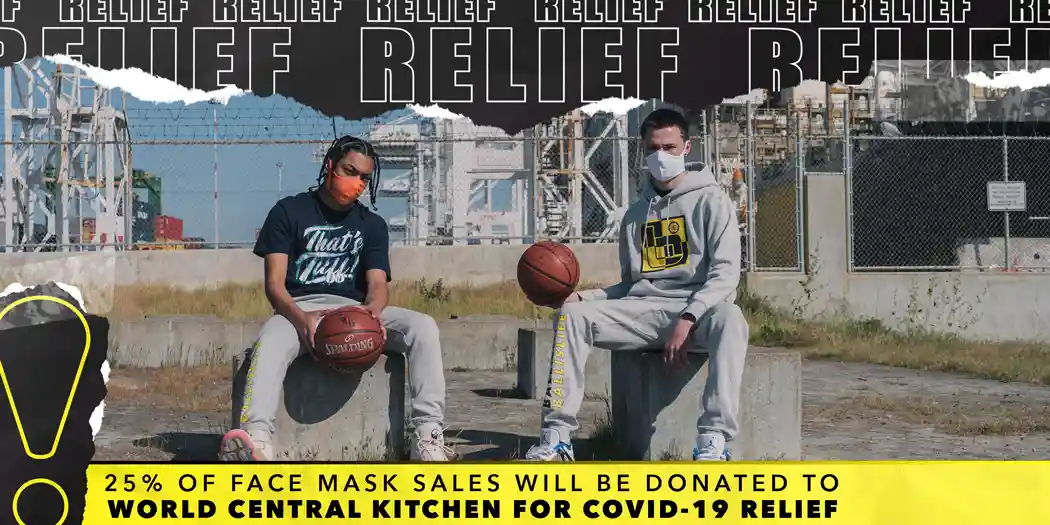 In addition to donating 25 percent of our gross mask sales, BIL is also donating 25 percent gross of all spring collection merchandise sales to WCK after initially offering up 10 percent. This spring collection donation will continue through the end of June.

The masks are made of polyester and spandex moisture wicking material, and available as singles or bundle packs in Black, White, Red, Orange, Royal Blue, and Yellow.

What is the World Central Kitchen?

The WCK (wck.org) is an organization started by Jose and Patricia Andres with a vision of creating smart solutions to hunger and poverty. As of April 23, WCK has served over 3.1 million meals with its #ChefsForAmerica campaign. This campaign has safely distributed individually packaged, fresh meals in communities most affected by COVID-19 for families to pick up and take home or via delivery for seniors unable to venture outside. With its #ChefsForAmerica campaign, WCK has committed to purchasing 1 million meals from local restaurants and delivering them directly to Americans that need assistance. The restaurant industry has been devastated by COVID-19 and WCK's campaign is designed to alleviate a small part of the devastation.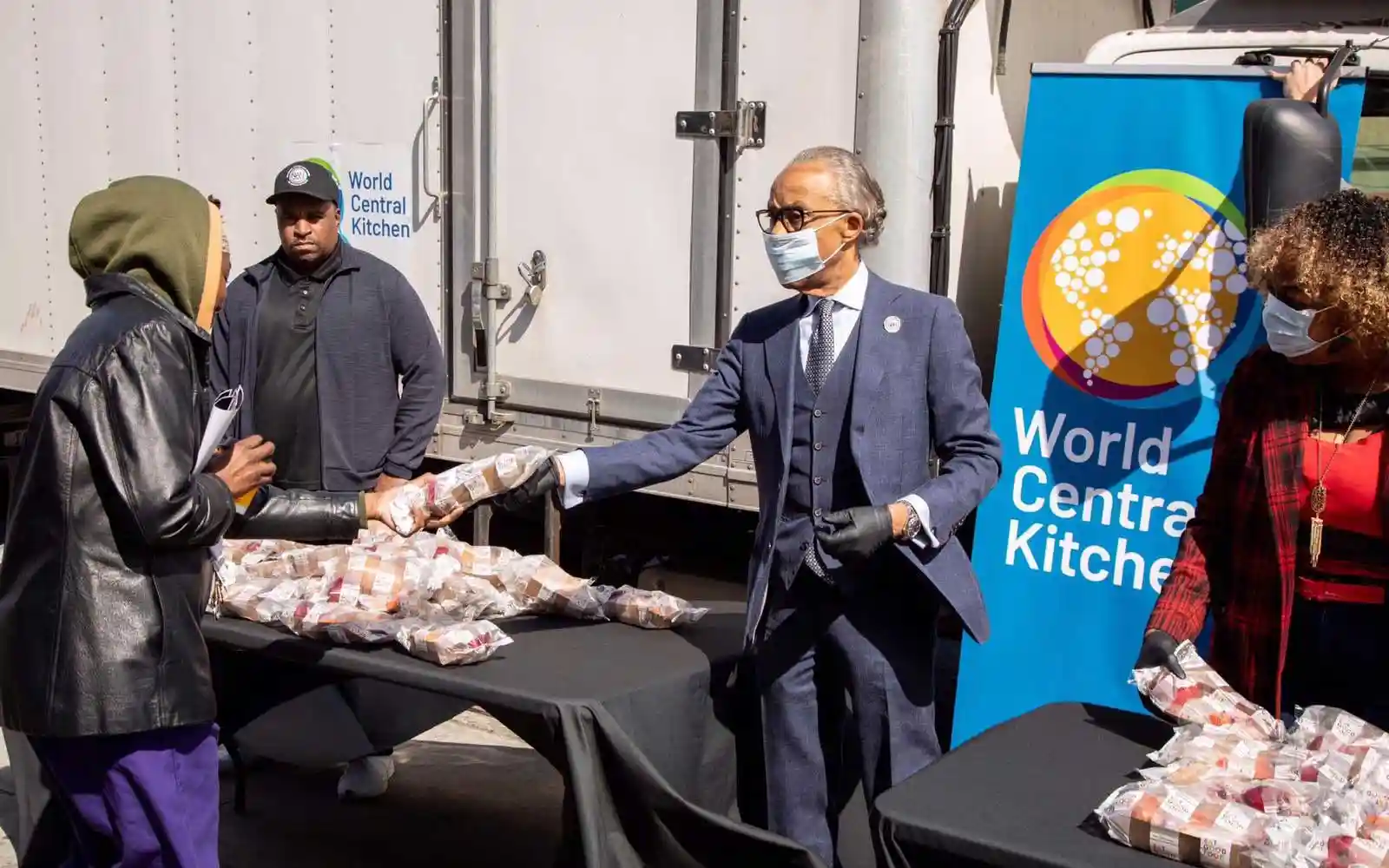 How Can I Help In The Fight vs. COVID-19?

You can start by taking precaution and being selective when you go out in public. That starts by always wearing a mask. If you do purchase a Ballislife mask in coming months, just know a quarter of the proceeds will go to the World Central Kitchen (Watch its "60 Minutes" Episode). You don't have to make a BIL purchase to support the World Central Kitchen, you can donate directly to this non-profit we chose to align ourselves with during COVID-19 RIGHT HERE.

As a nonprofit, WCK ensures 100 percent of all philanthropic donations go directly to the meals and restaurant workers.

WCK works with local agencies trained and established in identifying COVID-19 "hot spots" and selected restaurants go through an onboarding process and COVID-19 training. WCK issues payment directly to the restaurant. Additionally, this nonprofit has engaged partnerships with UberEats, DoorDash, GrubHub, Postmates and Lyft to put them back to work.