We are in unprecedented times, with a deadly pandemic sweeping the globe while America deals with its latest bout of civil unrest. The protests and subsequent rioting we are seeing in cities all over the country are a result of a shocking case of law enforcement brutality that was captured on video and the built up frustrations that go along with seeing instances of mis-treatment, and even murder, over and over again without any real change to stop these incidents.
Ballislife is dedicated to being a small part of the solution and change to end systemic racism and its institutions in America. Even if it's just a small part, we as a team feel an initiative is more powerful than a statement that doesn't contain an action towards real change.
Quantasy, as an agency who is committed to pushing culture in the right direction, understands that every person and every organization has the responsibility and a role to play in dismantling the racial injustices that plague our world. The long-term partnership between Quantasy and Ballislife offer us an opportunity to create real action, inspiring the next generation of athletes and fans to make positive change by using our collective platforms.
High school and grassroots basketball, which makes up the majority of Ballislife's core content, is more popular with audiences around the world and more powerful to our youth because of video. Video we attempt to produce in a quality fashion every week. High school basketball legends used to be created through word of mouth and stories passed along, but now they are created by video.
There is an old saying that a picture is worth a 1,000 words. Well, a video may be worth even more, but there are only a few to describe the video showing George Floyd in the final moments of his life.
Shocking. Unjust. Unnecessary. Anger. Disgust.
It shouldn't have happened. As a company and as a group of co-workers, Ballislife & Quantasy condemns law enforcement brutality against African-Americans and institutional racism. It must end and the focus should be on the action that caused this civil unrest, not the effects of it.
What can't you do to start making change? For one, don't participate in acts of racism and condemn it whenever you see it, even if it costs you friendships. We know the road to true change in America won't be a quick one, but here's our small contribution to help those that have been affected by racism or fighting against it.
Beginning today we are happy to be a part of the solution and not let this moment become yesterday's social media timelines. Our first initiative is releasing a "We Cannot Be Silenced" t-shirt. We will be donating 100% of the proceeds to The Bail Project (bailproject.org).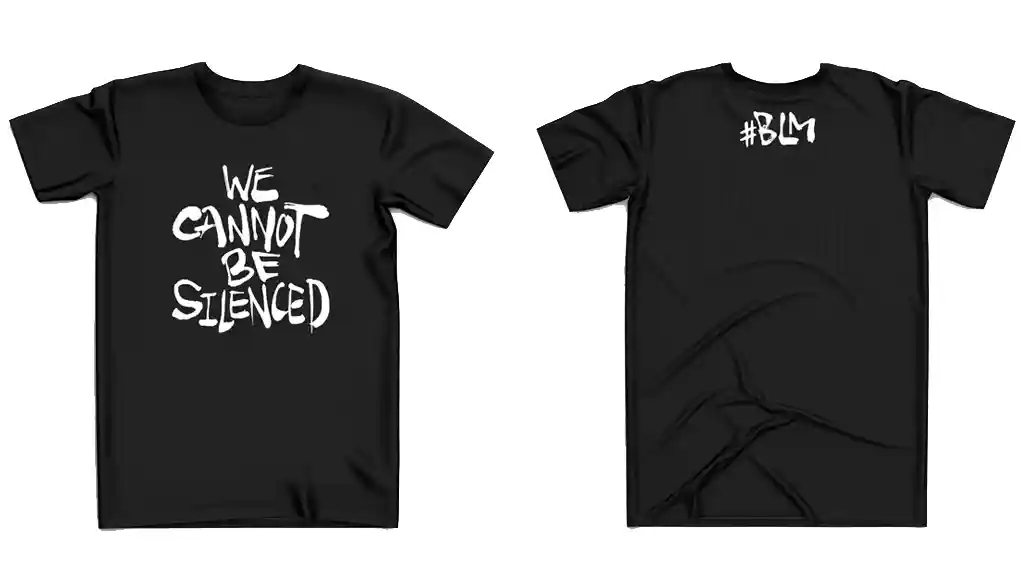 "We believe that paying bail for someone in need is an act of resistance against a system that criminalizes race and poverty and an act of solidarity with local communities and movements for decarceration. Over the next five years, The Bail Project will open dozens of sites in high-need jurisdictions with the goal of paying bail for tens of thousands of low-income Americans, all while collecting stories and data that prove money bail is not necessary to ensure people return to court. We won't stop until meaningful change is achieved and the presumption of innocence is no longer for sale." - bailproject.org
Next Ballislife & Quantasy will be presenting an ongoing educational series around subjects such as:
Exploring other ways to work in sports
Money/Financial Management
When, why and how to be serious about education
What to take away from sports other than the activity itself
And many more
In partnering with Quantasy we will also be bringing guest speakers that resonate with our audience through IG live. In addition to the Live sessions we will also provide written resources.
To help the cause please consider directly donating to the following organizations that Ballislife fully supports:
Black Lives Matter: #BlackLivesMatter was founded in 2013 in response to the acquittal of Trayvon Martin's murderer. Black Lives Matter Foundation, Inc is a global organization in the US, UK, and Canada, whose mission is to eradicate white supremacy and build local power to intervene in violence inflicted on Black communities by the state and vigilantes. By combating and countering acts of violence, creating space for Black imagination and innovation, and centering Black joy, we are winning immediate improvements in our lives.
NAACP Legal Defense and Educational Fund: The NAACP Legal Defense and Educational Fund, Inc. is America's premier legal organization fighting for racial justice. Through litigation, advocacy, and public education, LDF seeks structural changes to expand democracy, eliminate disparities, and achieve racial justice in a society that fulfills the promise of equality for all Americans. LDF also defends the gains and protections won over the past 75 years of civil rights struggle and works to improve the quality and diversity of judicial and executive appointments.