RELATED: Who's The Greatest High School Team Ever? | All-Time FAB 50 National Champions| Three or More Pros On A HS Team? Incredible (Zo, Melo, O) | Ballislife Live NBA Draft Party (November 18, 6:50 pm ET)
With the 2020 NBA Draft right around the corner, the Ballislife crew wanted to take a closer look at the strengths and weaknesses of some of the top prospects in this year's crop of talent.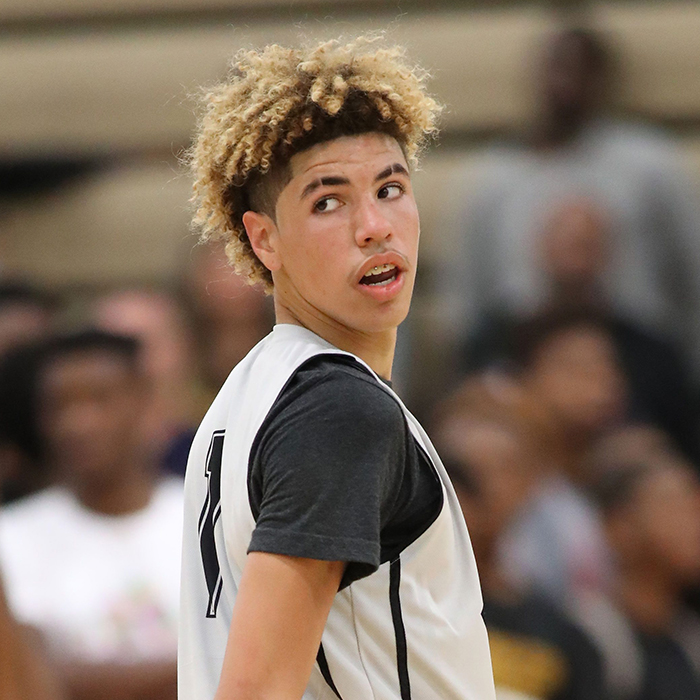 6'6" - PG - 2019
We gathered the film we shot of these players throughout their high school careers and turned it into a visual and verbal breakdown of what makes these players intriguing NBA prospects and what they will need to work on if they want to stick in the league.
The first film breakdown features LaMelo Ball, a 6-foot-7 point guard who most recently played in Australia for the Illawarra Hawks, and also spent time at Chino Hills high school in Southern California, played professionally in Lithuania and finished his prep career at SPIRE Institute.
Ball is the most polarizing, and perhaps most talented, player in the 2020 NBA Draft, but his game comes with a lot of question marks. Check the video below to see the LaMelo Ball breakdown!