Subscribe on SoundCloud | Subscribe on Apple Podcasts
On Episode 93 of the In The Paint Show, co-hosts Ronnie Flores and Devin Ugland go in-depth on the booming sports trading card industry with owner of Denver-based Vices, Noe Magdaleno. From nostalgia to supply and demand to social media promo, Ron Dev and Noe discuss what sparked this trend to make its comeback.
Click the PLAY button below to tune into the latest episode of the In The Paint Show!
Ron and Dev also touch on the new-look Brooklyn Nets with James Harden in the fold. What will the dynamic be when Kyrie Irving takes the floor forming one of the more potent "Big Three" offensive trios in NBA History? Are the Nets now the odds on favorites to represent the Eastern Conference in the NBA Finals?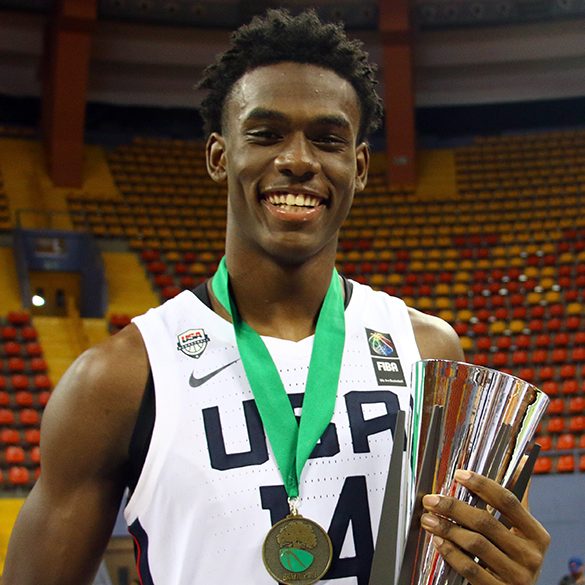 6'9" - C - 2021
Next, the guys break down the standout high school players from the NIBC St. James Invitational, including Jalen Duren and Ryan Nembhard of Montverde Academy, Caleb Foster and MJ Rice of Oak Hill Academy, Kennedy Chandler of Sunrise Christian Academy and many more.
To close out the show, Ron and Dev hit on the latest FAB 50 National Ranking update and some news from the CIF Southern Section putting SoCal high school sports at further risk of postponement/cancellation.