Thanks to the Bucks and Eric Bledsoe, we all now know who the fuck Terry Rozier is.
Thanks to the 76ers and Joel Embiid, we all now know he wasn't a one-round wonder and now have a new Scary Terry beef to enjoy.
Late in the first half of Game 4 aka The TJ McConnell game, the 6'1″ Rozier got into a physical altercation with the 7'2″ Joel Embiid after the troll God attempted to steal the ball from Rozier during a dead ball.
"He tried to punch me twice. Too bad he's so short he couldn't get to my face." Embiid said after the 76ers series-saving win. "I didn't understand why it was a double technical, because I was just trying to get the ball and he was the one trying to swing."
After each of them were hit with (deserving) techs, they each hit a three.
"Those type of plays, they just kind of like boost your energy and it just takes your game to another level," Said Embiid, who finished with 15 points and 13 boards. "So I like getting into that type of stuff."
After getting into a scuffle, Embiid & Rozier hit back-to-back 3's ?#NBAPlayoffs pic.twitter.com/ILi1cwARQG

— NBA on TNT (@NBAonTNT) May 7, 2018
Embiid's amusing postgame comments about fighting reminded me of my third favorite quote from Embiid.
"Oh no. I'm not worried about that," Embiid said on ESPN's SC6 when asked about players getting mad over his social media disses. "If those guys don't want to get their feelings hurt, if they're not strong mentally, that's not my fault. But I think when it comes down to it, if we've all got to square up, I mean, I'm 7-2 and I'm a big dude, so I don't think you want to try me. And I'm African too."
JOEL VS 1/2 OF THE MORRIS TWINS
Rozier wasn't the only Celtic that had a fun exchange with the "big African dude." During a third quarter conversation, Marcus Morris repeatedly signaled with his hands "3-0" in the face of Embiid.
After the game, Morris said, "I wouldn't say a damn word if I was down 3-1."
"Shit, I'm ready to go now. They had a lot to say in here. They did what they're supposed to do. They got one. Shit, we did what we're supposed to do, we got one. So we'll go back 3-1 and hopefully we put it away."
FYI: As much as you might "trust the process," NBA teams down 3-0 are 0-129 in winning the series.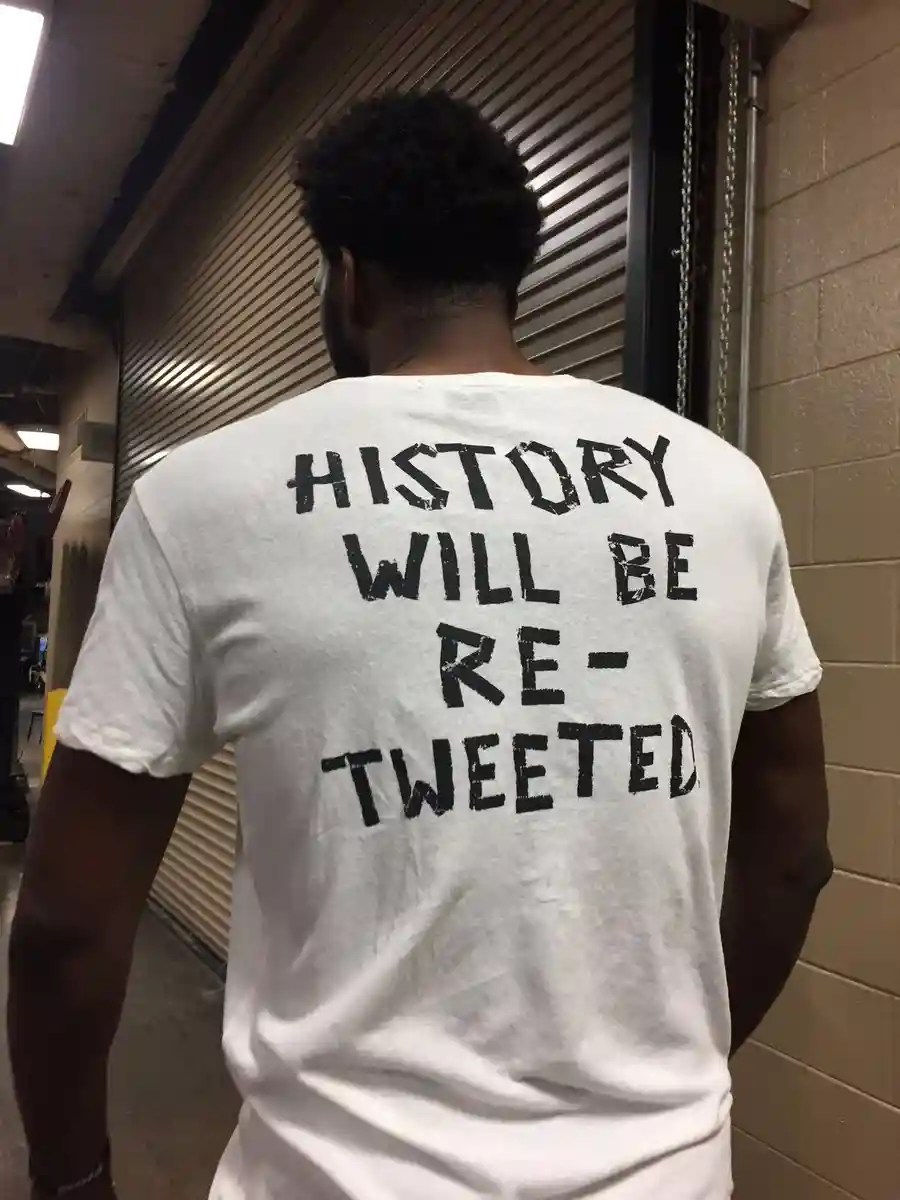 Photo by NBC's Jessica Camerato