I've seen a lot of players -- from Michael Jordan to Blake Griffin -- hit their heads on a rim or backboard while dunking or going for a block. I can't recall ever seeing a player hit their chin on the rim!
Not only did 6-1 Xavier commit KyKy Tandy bust his chin on the rim during a game on Tuesday night, he did it while posterizing a 7-2 center.
The opposing team responded with 10 straight points after seeing their center, Jamarion Sharp, get dunked on and kept UHA from scoring another bucket for six minutes. Thanks to a game-high 33 points from the taped-up Tandy, they rallied back and pulled off a 62-56 win to remain undefeated.
Here is a great photo of the dunk followed by some viral-worthy videos.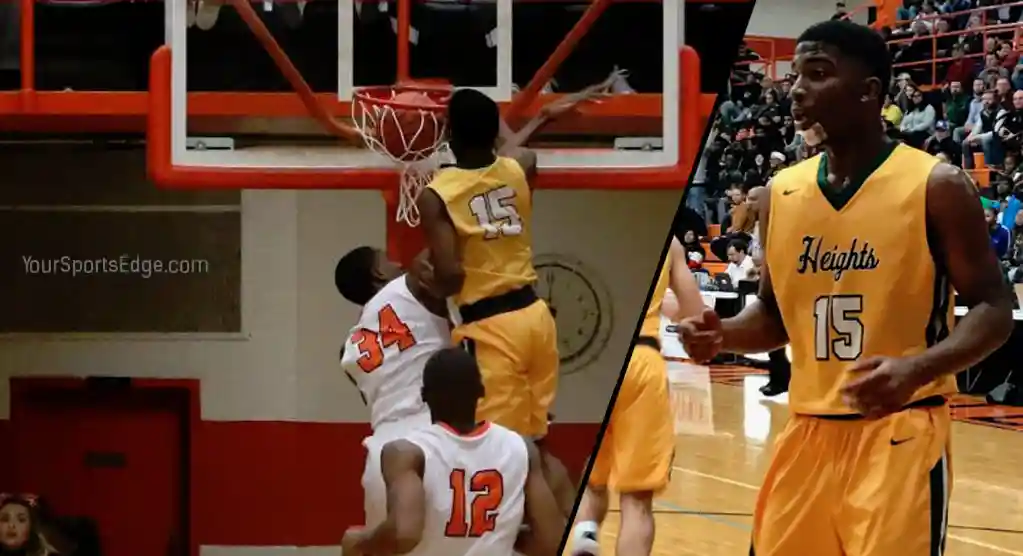 KyKy Tandy just dunked over Jamarion Sharp. pic.twitter.com/OU6SxNVc01

— Tyler Dixon (@tdixonKNE) December 12, 2018
When you bust your chin on the rim I'd say it's @espn top 10...when it's on a 7'2 defender it's got be #1 @TandyDekeyvan @CoachLo270 @BleacherReport @tdixonKNE @coachadler @SportsCenter pic.twitter.com/1NuDpfeDp9

— Dedra Kay Adler (@DedraAdler) December 12, 2018
What happened to all that energy @HHS_Heathens ‼️ All bark. No bite. pic.twitter.com/LipPakl7Ad

— Shouse House (@UHeightsNation) December 12, 2018
Just got this from @TandyDekeyvan. I think it'll take more than stitches to slow him down. @BleacherReport @SLAMonline @espn @SportsCenter @XavierMBB @CoachSteeleXU pic.twitter.com/3hQcDJFUUz

— Tyler Dixon (@tdixonKNE) December 12, 2018
Source: YourSportsEdge
BONUS VIDEO: TYQUAN SCOTT CHIN OVER THE RIM DUNK