The King makes his return to the cover of NBA2K as the cover athlete for the "20th Anniversary Edition."
Yes, it's really been two decades since Allen Iverson appeared on the cover of NBA 2K for the Sega Dreamcast. And it's been five years since LeBron (as a member of the Miami Heat) was featured on the cover of NBA 2K14. And it's been 1 year since they put Kyrie Irving in a Cavs uniform on the cover of NBA 2K18. Oops! I guess they learned their lesson because the 2K19 cover just shows the head of (future Laker/76er/Rocket?) LeBron.
According to NBA.2K.com, Here's what comes with the special edition.
The NBA 2K19 20th Anniversary Edition includes the following digital items:
100,000 Virtual Currency
50,000 MyTEAM points
20 MyTEAM League Packs (delivered one a week). Build your perfect fantasy team featuring a guaranteed Sapphire LeBron card and more!
10 MyTEAM Packs (delivered one a week beginning at the start of the NBA season)
5 LeBron-themed murals for MyCOURT
LeBron MyCOURT design
King's Collection – Nike LeBron apparel & footwear (25 pairs!)
Physical items include:
Poster
Sticker sheet
Wristband
*Physical items not included with digital purchase
I'm just shocked that people still shop at #Gamestop ? #NBA2K19 pic.twitter.com/SAd2b34c5H

— ShakeDown?? (@ShakeDown2012) June 4, 2018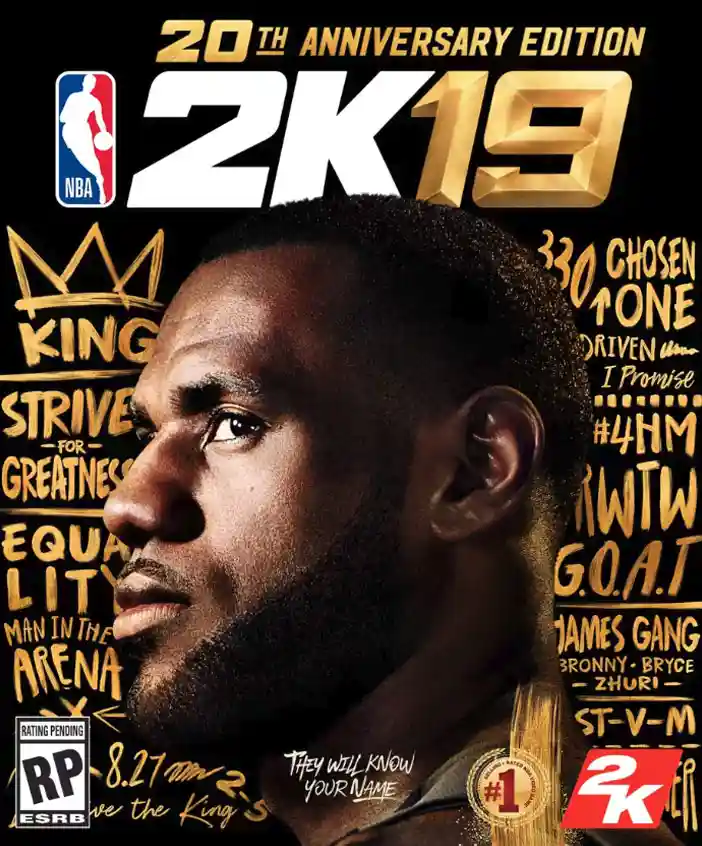 Smart decision to not show LeBron in a Cavs jersey. They made that mistake with Kyrie Irving on NBA2K 18. pic.twitter.com/gxLMWlCfX0

— David Astramskas (@redapples) June 5, 2018
Who else had NBA2K on the Sega Dreamcast? pic.twitter.com/Ixe2M8wNGR

— Ballislife.com (@Ballislife) June 5, 2018
THE EVOLUTION OF LEBRON IN NBA 2K