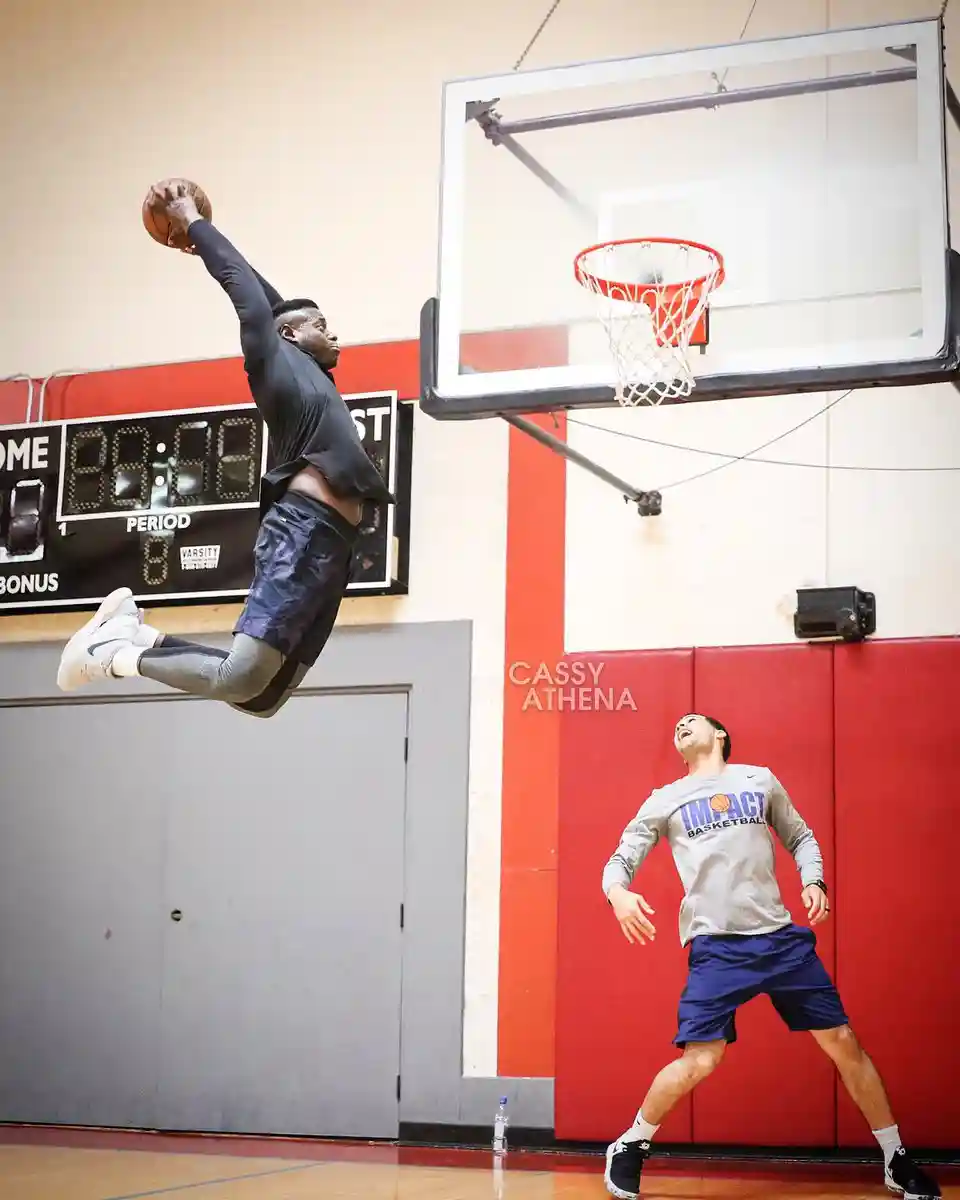 This shot of one of my favorite former Ballislife All-Americans by one of my favorite photographers is currently my favorite photo!
The high-flyer captured by Cassy Athena is future NBA 1st round draft pick Rawle Alkins aka the SavageLife CEO. The shocking dunk happened during a recent workout with IMPACT BASKETBALL. According to Shereen Rayan of ZonaZealots.com, the former Wildcat has moved to LA and trains from 9 am to 5 pm every day. The latest workout session was was filmed by Corey Porter, who has made a few videos with a few other NBA players, like Scary Terry Rozier before he became a household name and Drew Bledsoe's buddy.
Here's Corey's footage plus some other recent workouts with Rawle.
Despite watching Rawle dunk for hours (seriously, hours!) during the 2016 Ballislife All-American game weekend and posting about some of his nastiest posters at Arizona, I was still a little shocked by how high he got on that off the side of the backboard dunk. And speaking of nasty poster dunks at Arizona, this post gives me an excuse to repost his murder of USC guard Elijah Stewart. The disrespectful dunk that ended with him walking over Stewart like he was Tyronn Lue made his teammate, potential No. 1 NBA draft pick Deandre Ayton, say, "He should go to jail for that. There's no way somebody should get away with that…I've never seen a dunk like that. That was some 2K animation type stuff."
[twit id="972765227145035776″]
And here's a few more bonus videos of King Rawle.