The NBA preseason is now in full swing with the first official games of the 2020-21 seasons scheduled to tip off on December 22nd.
One of the more interesting things to follow this season will be the trajectory and impact of the 2020 rookie class. Due to the COVID-19 pandemic, first-year players have seen their time to prepare for the NBA level cut short. From the draft to training camps to preseason contests and to opening tip-off, rookies are looking at a months worth of time to get accustomed to the new level of play and their new teammates and coaching staffs.
In this piece, myself and Ronnie Flores do our best to predict which rookies will have an immediate and lasting impact throughout the 2020-21 NBA season.
Ronnie's Top Pick: Isaac Okoro | SG | 6-5 | 225 | Cavaliers
This former McEachern (Powder Springs, Ga.) product went a bit higher in the draft than we anticipated but with the makeup of Cleveland's roster I expect him to have tremendous impact. In fact, we wouldn't be surprised if he started at some point in the 2020-21 season.
Cleveland just needs a major upgrade defending the wing and perimeter and Okoro foots the bill with his size, core strength and activity level. His play is contagious and he'll get starter type minutes if his shooting comes around. Cedi Osman just doesn't defend well enough against the elites in the league to keep Okoro on the pine, while Dylan Windler is coming off an injury.
Windler shoots it well enough and will get opportunities, but Okoro will just create them with his approach. Point guard Sharife Cooper (a freshman at Auburn who may never play pending NCAA eligibility) got most of credit for the success of McEachern (the No. 2 team in the FAB 50 in 2018-19), but it's apparent Okoro was a big reason why the team went 32-0 and is regarded as one of Georgia's best ever.
Ronnie's Second Pick: Isaiah Stewart | PF| 6-9 | 250 | Pistons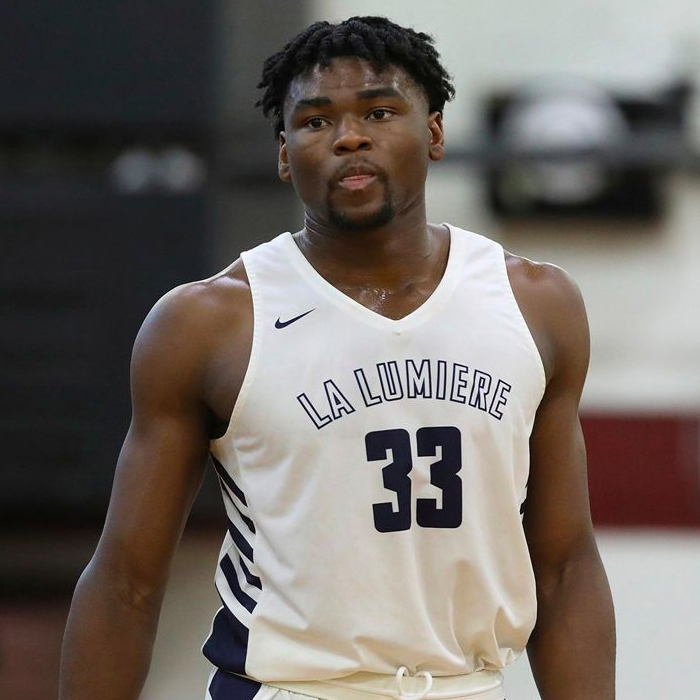 6'9" - C - 2019
The Portland Trailblazers drafted him, but the 2020 All Pac-12 choice will learn the NBA ropes in Detroit. We don't think it will take him long to get comfortable because of what he brings to the table physically and mentally. Stewart, simply put, is a man and he's a load to move. Even though the game is so perimeter-oriented nowadays, there is still a spot for a big man that goes after every rebound and sets screens that foes feel. He is a total team-first player and will pick up on what the veterans teach him about the rigors of NBA post play quickly. Does Stewart need to get better offensively? Yes. Does he need to make defenders respect him more outside 8-10 feet from the basket? Of course. But I have a hunch he's going to get an opportunity because the Pistons likely won't be very good. And when Stewart does get the opportunity, he'll be ready and will eventually be a solid contributor. Rebounding always translates and Stewart led the Pac-12 in total rebounds in his only season in college. Rebounds might not win rings for the Pistons, but they'll win the Piston's coaching staff over and get Stewart on the floor.
Ronnie's Third Pick: Jahmius Ramsey | SG | 6-4 | 195 | Kings
Nothing is guaranteed with NBA second round picks, and that is especially true with such a short turnaround between the draft and the start of the NBA season because of COVID-19. With that being said, it's a terrific sign for Ramsey that the Kings signed him to a three-year rookie deal, with two of them guaranteed. Ramsey has first round talent with his ability to score and knock down the perimeter shot, which he did in his lone college season at a 42.6 percent clip from three-point range. He's quite versatile and is a capable defender, too. Yes, Ramsey is going to spend plenty of time in the G League, but he'll be ready for his call-up because the Kings could move one of their guards before the trade deadline and already like what they see in the shard-shooter from Duncanville (Texas). It's not going to be an easy season for second rounders by any means, but of the ones near the top of the second round we like Ramsey's chances to make a lasting impression.
Devin's Top Pick: Deni Avdija | SF | 6-9 | 210 | Wizards
Many believed heading into the draft that Avdija was a top four to five talent, and while he slipped a little from that original prediction – going No. 9 to the Wizards – the early returns are looking really good for D.C. The 6-foot-9 wing had an impressive preseason debut, scoring 15 points on 6 of 6 shooting and 3-for-3 from three-point range. Avdija looked confident and comfortable on the floor with his new teammates and that feeling of poise likely stem from Avdija's extended time playing at the highest levels of the Euro League. Avdija fits in seamlessly with the Wizards roster and his combination of size, skill and offensive versatility should mesh nicely with Russell Westbrook, Bradley Beal, Rui Hachimura and Davis Bertans. Avdija flashed the ability to score from all three levels of the floor from the catch-and-shoot three to an off the bounce pull and even some back to the basket skill in the painted area which all bode well for his immediate and long-term NBA future.
Devin's Second Pick: Malachi Flynn | CG | 6-1 | 185 | Raptors
Flynn was one of college basketball's most dynamic scorers during his redshirt junior season at San Diego State. The 6-foot-1 combo guard is a crafty and confident scorer and playmaker off the bounce who has deep and consistent NBA range on his three point shot. Toronto is a great fit for Flynn as he can learn the ropes of the professional game from seasoned veteran Kyle Lowry and also model his game after one of the game's bright young guards in Fred Van Vleet. The purpose of this story is about the opportunity for immediate impact at the NBA level, and with Flynn's ability to play both on or off the ball as a creator and scorer, he should see plenty of action off the bench with the Raptors in his first season. In his first two preseason games, Flynn scored nine and 17 points, respectively, against the Hornets in just under 20 minutes of action in each contest.
Devin's Third Pick: Payton Pritchard | PG | 6-2 | 190 | Celtics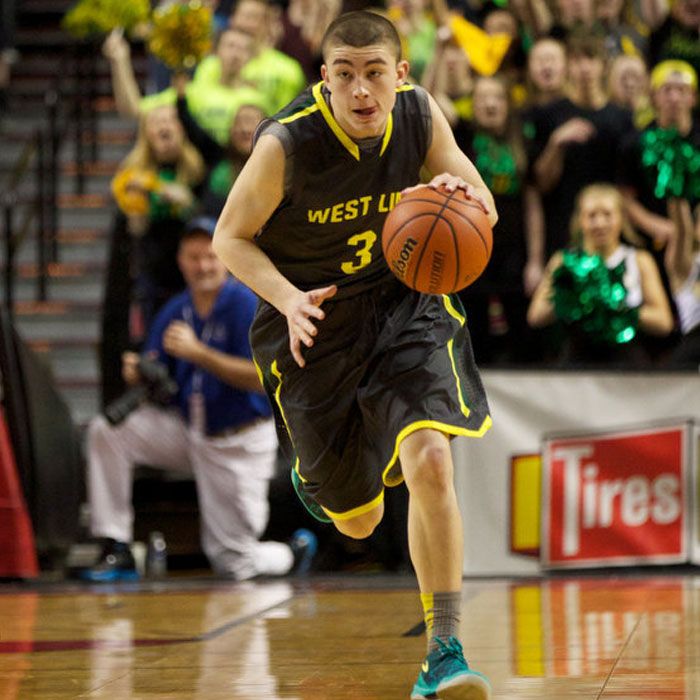 6'0" - PG - 2016
There are few players who were drafted to a better fit than Pritchard to the Celtics. The gritty floor general who spent four years running a high-level program at the University of Oregon brings that steadiness, toughness and high IQ feel for the game that will fit well with what Brad Stevens does in Boston. Pritchard is known for his tenaciousness on the defensive end and ability to create for others in both the transition and half-court settings while not turning the ball over – evidenced by his career 2.3-to-1 assist to turnover ratio in college – but his offensive repertoire often gets overlooked when breaking down his game. Pritchard averaged 20.5 points per game in his senior season for the Ducks and shot 41.5 percent from three and 82.1 percent from the free throw line. To me, Pritchard has the offensive maturity and competitiveness on the defensive end to be a viable back-up point guard from game one and beyond.