One of the best bromances in the NBA is the one The Brodie has with Nick Collison.
On Wednesday, Russell Westbrook — who became the first player in NBA history to average a triple-double for two seasons — took a break from addressing the OKC fans to give a tribute to the 14-year veteran who has spent his entire NBA career with the franchise.
"I'd like to bring up my friend, my mentor, my brother: Nick Collison. He's somebody I've always looked up to, man. It's a real pleasure have him here and I just wanted to make sure you guys show him some love.
"I'm not sure if this is his last season or not, but he's someone I've always looked up to as a brother. He's done so much for me and for this organization. I just want to make sure you guys give him a standing ovation for the things he's done for this city."
Collison told the media he will decide after the playoffs (they play the Jazz in the first round) if he's ready to hang up the sneakers.
"I still enjoy playing, enjoy being out there. We got one regular-season game, end of the playoffs and then I'll figure out what I'm doing after that. I think you realize you're not going to play forever. I'm at least to the second half of my career. I know that. Other than that, I'm not sure exactly what's going to happen but I do start to appreciate these moments more and more as the season winds down."
In honor of the bromance that Kevin Durant never shared with Westbrook (it's just a joke!), here's a few amusing pics and clips of Collison, who believe or not has a 'MVP Clause" in his contract that will give him an extra $100,000 if he wins the NBA MVP award!
HALLOWEEN: WHITE MEN CAN'T JUMP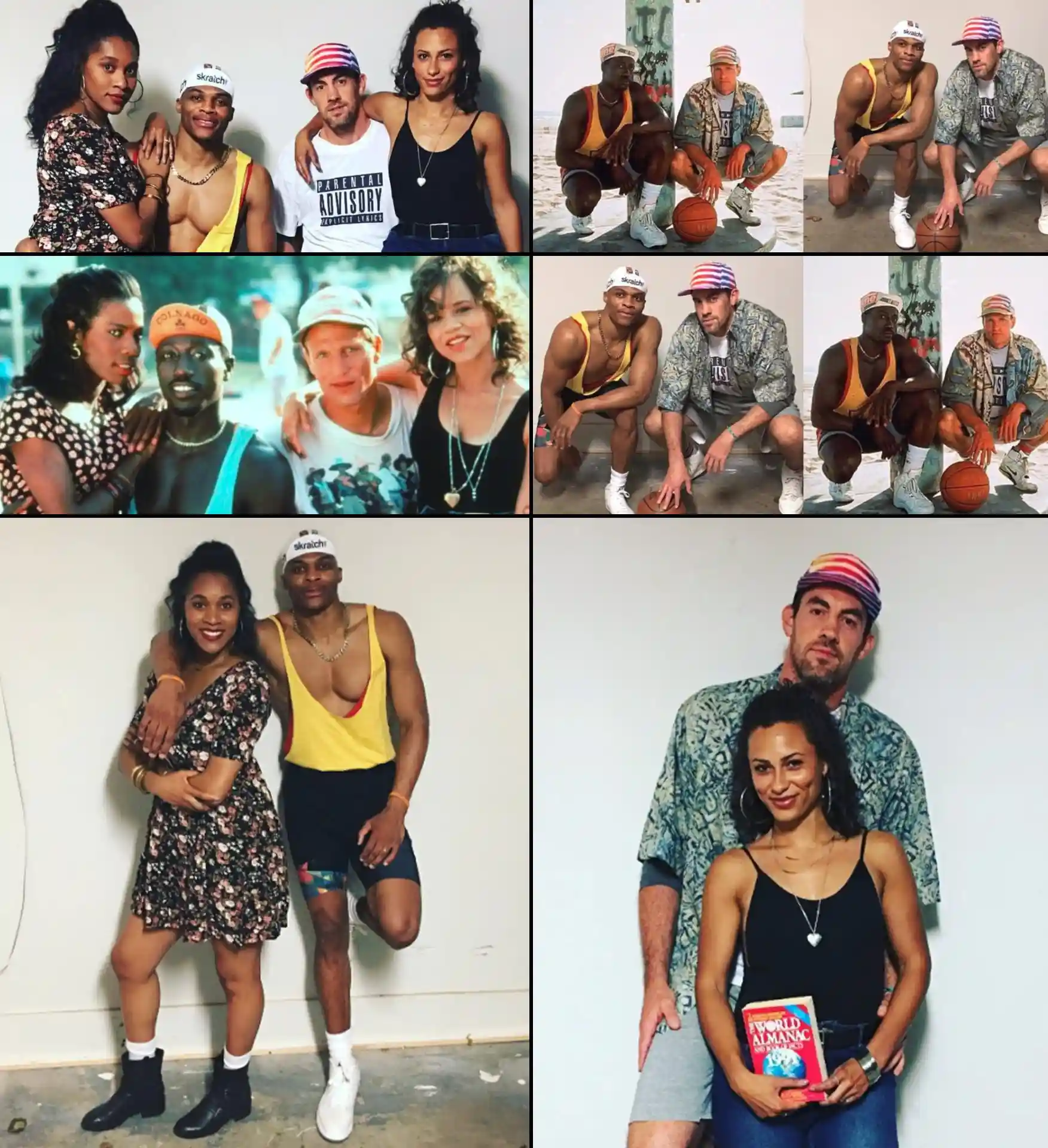 WESTBROOK CELEBRATES COLLISON'S DUNK
STEVEN ADAMS HANDSHAKE
PLAYER FEATURE