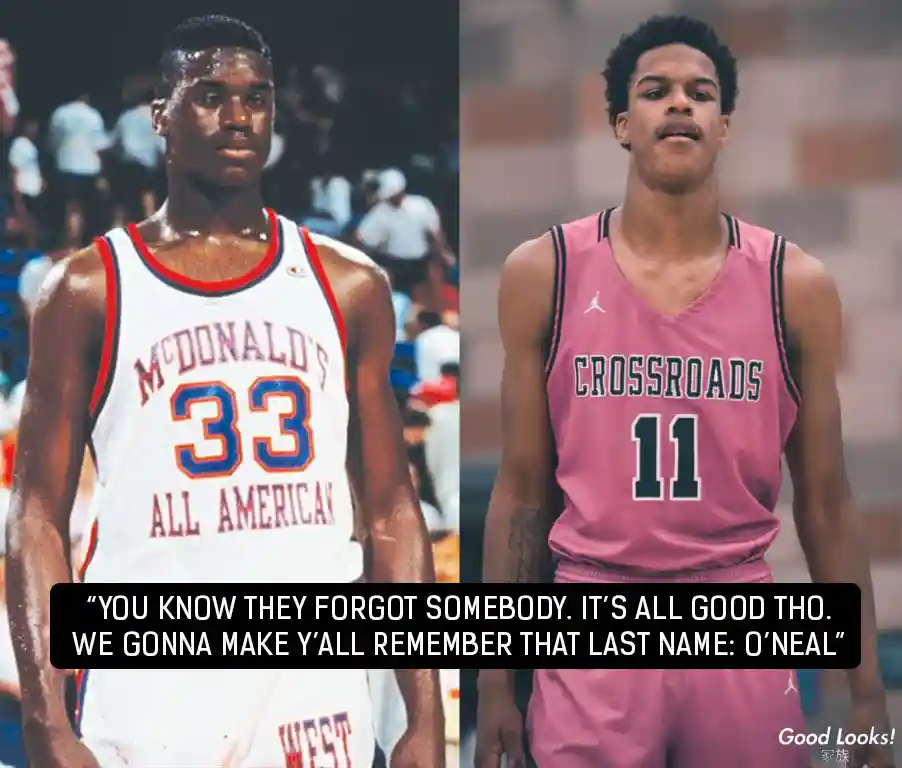 Everybody from LeBron to Allen Iverson to Snoop Dogg showed their support for Shareef O'Neal after he was surprisingly left off the McDonalds All-American team. His father, Shaq, responded to the snub by saying, "You know they forgot somebody. It's all good tho. We gonna make y'all remember that last name: O'Neal" on one of our Instagram posts about the McDonalds' roster.
In the latest episode of The Big Podcast With Shaq, the former Co-MVP of the 1989 McDonalds All-American game went deeper into the topic and shared something I (unofficial President of the Shaq-Fu Fan Club since 1992) didn't even know:
"A lot of people don't know this but I also wasn't picked for the McDonalds All-American Game. I was second tier. There was a guy ahead of me. Big tall guy (7'1″) who played for University of North Carolina named Matt Wenstrom. Wenstrom got hurt, then they picked me."
When Shaq got the McDonald's invite, he told his father he didn't want to go. His father told him he is going so he can make people remember the name.
Shaq went and to add salt to his wound from not being an initial selection, Dick Vitale wasn't familiar with his name. That is, until he started screaming it after O'Neal blocked a shot, dribbled the length of the court and threw down a dunk (14:50 minute mark) during his coming out party.
Shaq is hoping Shareef will take that same attitude and force people to remember his name.
"This to me is a blessing in disguise because Shareef has it easy because he's my son. If he wants to make it to that next level and be respected, he's going to have to have it hard sometime. I just told him we aren't going to cry and complain, we are O'Neals. We don't need nothing. We don't even need basketball. If you want to go to Harvard Business school, I'll pay for it. However, make them remember your name."
In his first game since the snub, Shareef put up 30 points and dunked so hard on one play that I think he thought the wise defender that moved out of his way was wearing a McDonalds uniform.
After the game, HTH asked if he had a message for McDonalds. Reef responded with, "they should have put me in the game."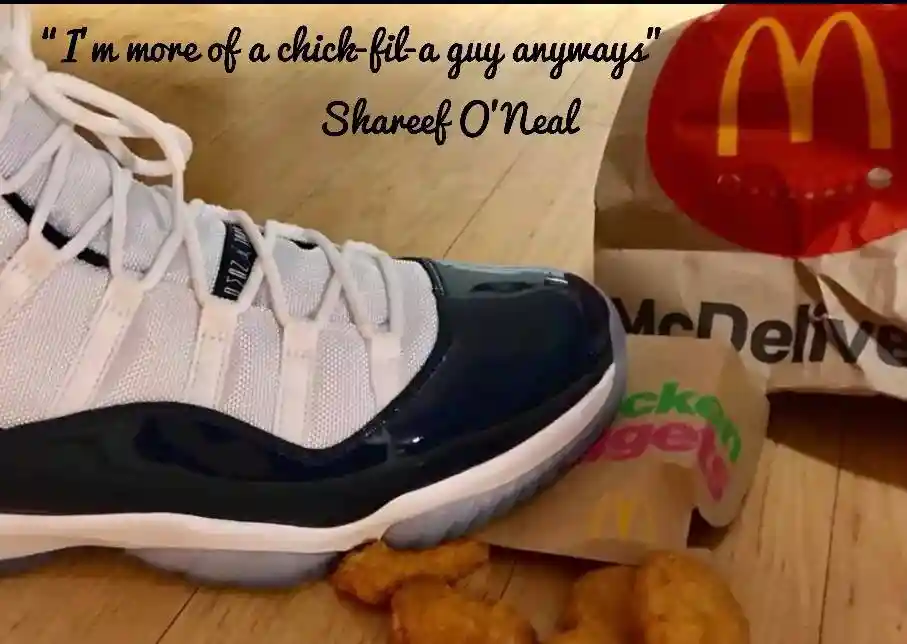 SHAQ'S SHADOW
Here's a cool TNT feature on Shareef and the pressure of trying to step into his Dad's size 22 shoes.
WHERE'S MATT?
If you are curious to whatever happened to Matt Wenstrom, he went undrafted but ended up playing 23 games for the Boston Celtics, averaging 1.6 points in 3.4 minutes of action, which is slightly better than what Shaq did during his time in Boston.
I'm kidding. Shaq was far from the MDE we saw in Orlando, LA and Miami but he still had his moments in green.