Shaun Livingston turns 33 today and is still in the league.
Playing in the NBA at age 33 doesn't sound so shocking for a player drafted fourth out of high school, especially since the former Mr Illinois basketball was arguably the best player in the nation. But being 33 in the league, 11 years after suffering one of the most gruesome injuries in basketball history is shocking.
When Livingston dislocated his kneecap and tore just about everything that could be torn on February 26th of 2007, he wasn't just fearful of ending his career at the age of 21, he was fearful he was going to lose his leg.
Thankfully, he got to keep his leg, continue his basketball career and after bouncing around with EIGHT TEAMS IN SIX YEARS, he found a home in Golden State. And with the Warriors, he played a career-high number of games in a season (78 twice) and won three NBA championships in four years. It's an amazing success story that's still being written.
So happy birthday Shaun, congrats again on the return, the rings and I'm glad you didn't go to Duke.
THE NBA JOURNEY
CLIPPERS MIXTAPE
TOP 10 PLAYS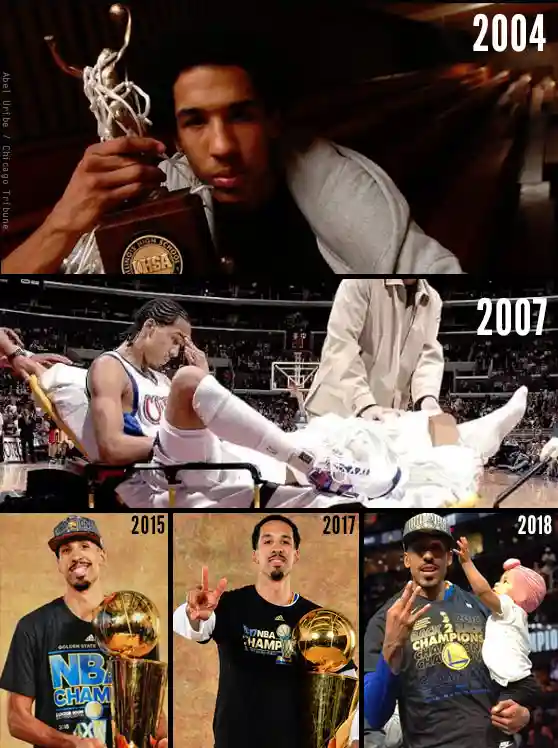 THE INJURY
WARNING: IT'S GRAPHIC