https://www.instagram.com/p/BmRipF_lME1
We all need friends like Michael Porter Jr and Dino Radoncic!
After seeing a social media post that said Nuggets rookie Michael Porter Jr "liked" a post that said, "Luka (Doncic) is the most overrated person I've seen in my life," Montenegrin pro basketball player Dino Radoncic tweeted, "MVP of Euroleague can't be overrated. A injured player who has not played 5 college games can be overrated. #Facts."
Guess who "liked" that tweet?
If you said Luka, the 19-year-old No. 3 pick in the 2018 draft who was traded by the Atlanta Hawks to the Dallas Mavericks for No. 5 pick Trae Young, then you are correct. The same 19-year-old ESPN voters made their favorite in a 2018-19 Rookie Of The Year prediction poll that I'm sure Young and Porter (who actually played 3 games in college) didn't like.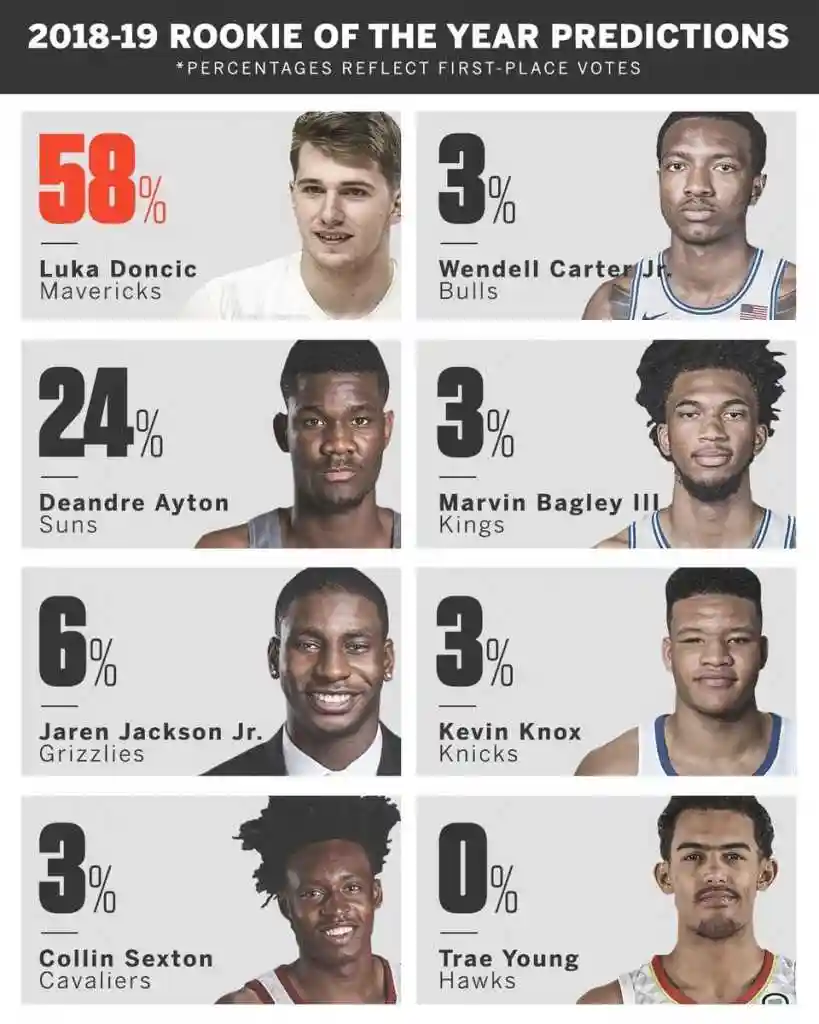 THE RELATIONSHIPS
Here's some background information on the players involved in this amusing social media "feud." Doncic and Radoncic go way back to their Real Madrid junior team days, so that's probably why Dino was quick to defend his former teammate. Porter and Young go back to their days of playing on the same AAU team, so that's probably why Porter liked a post that was putting down a guy a lot of basketball fans think the Hawks should have kept instead of exchanging him for Porter's high school buddy, who originally was planning on teaming up with Porter in college before selecting Oklahoma.
Personally, I think Doncic is going to be a star in the league and so will Porter IF he can get healthy. People forget Porter was considered by many to be the best (or top two if you had Marvin Bagley at No. 1) high school player in the nation during his junior and senior year. And despite going 14th, Porter still considers himself the best player in his class.
UPDATE
Porter said he reached out to Luka and told him it was "100% an accident" and he has nothing but respect for the EuroLeague MVP.
TRAE & MICHAEL
LUKA DONCIC
SOURCE: Eurohoops.net