10 Minutes of LeBron & Teammates Celebrating New Years Eve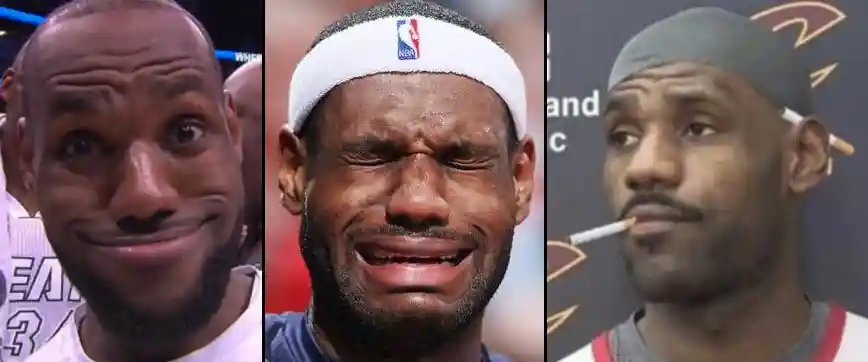 What's the LeBron Face?
The odds are you thought of one of the three above expressions: LeBron videobombing Ray Allen face; The Lebron crying meme face; The LeBron "Don't Matter" meme that usually comes with an amusing play on words like, "Golden State, Golden showers, Golden Girls, Golden Retriever. Don't matter. I'm smoking cigs & them in the Finals."
On New Years Eve, LeBron gave us some new memorable facial expressions as his lovely wife, Savannah, danced to Juvenile's 1998 classic 'Back That Azz Up.' The video was captured by LeBron during one of his many, many, many posts to Instagram Stories that night; he unofficially set a record for most IG Stories by a NBA player in a single night.
Here's a few compilation videos showing him, his wife and a few of his teammates having a great time bringing in the new year, which I assume will include an 8th straight NBA Finals appearance for the King and a first for Isaiah Thomas.