The NBA Family Mourns The Loss Of Erin Popovich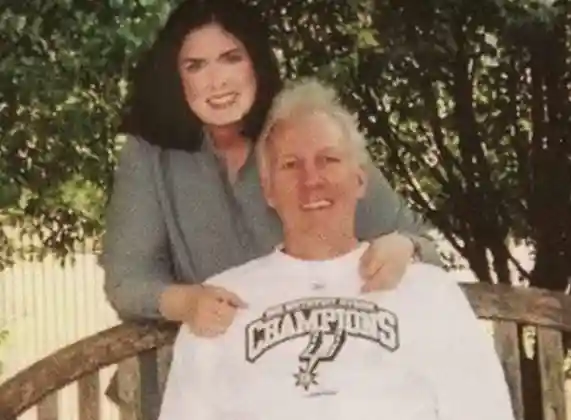 Gregg Popovich has received a lot of praise over the past two decades for being an exceptional NBA head coach with the San Antonio Spurs and a father figure to a long list of some of the greatest professional basketball players of all-time. As a married man of 17 years, I think he and his wife, Erin Popovich, deserve just as much praise for four decades of marriage that has produced two kids and two grandchildren.
On Wednesday, Erin passed away at the age of 67 after battling an illness for an extended period.
"We mourn the loss of Erin," Spurs general manager R.C. Buford said in a statement. "She was a strong, wonderful, kind, intelligent woman who provided love, support and humor to all of us. The organization asks media to respect the family's privacy during this difficult time."
Most of us heard of her passing as media members shocked NBA players with the news in practices and in LeBron's case, right after a game.
"Obviously I'm a huge Pop fan. I love Pop. That's such a tragedy," LeBron James said during a controversial postgame TNT interview with Allie LaForce "My best wishes go out to Pop and his family. I know that's devastating news. It's just a lot. The NBA family, we stick together. I know we compete every night. but something like this happens and it just puts everything in perspective. … I know the man above never makes a mistake, even when sometimes you have to ask why, but that's just terrible news, and my best of luck to Pop and everyone in San Antonio and the whole Spurs family."