There are thirteen games on the NBA slate today, beginning at 7 p.m. EDT and the last starting at 10 p.m. EDT. There are two prime time games appearing on ESPN, which include the Lakers vs. Clippers and New Orleans Pelicans vs. the Oklahoma City Thunder. Here you will find the NBA betting odds, stats, trends, player prop bets, and predictions for Wednesday, November 1.
13-game slate tonight! #KiaTipOff23

👀 Zion and the Pelicans vs. SGA and the Thunder
🍿 Clippers vs. Lakers in the Battle of LA

📺: ESPN, NBA App
📲: https://t.co/x0DNPls50S pic.twitter.com/quDJua28Dc

— NBA (@NBA) November 1, 2023
NBA Daily Game Odds for 11/1
*Odds courtesy of Draft Kings Sportsbook*
Bucks (-198) @ Raptors (+164)
Blazers (+142) @ Pistons (-170)
Pacers (+450) @ Celtics (-625)
Pelicans (+136) @ OKC (-162)
Wizards (+295) @ Hawks (-375)
Nets (+180) @ Heat (-218)
Cavs (+200 @ Knicks (-245)
Nuggets (-130) @ Timberwolves (+110)
Hornets (+120) @ Rockets (-142)
Bulls (+160) @ Mavericks (-192)
Grizzlies (+110) @ Jazz (-130)
Kings (+225) @ Warriors (-278)
Clippers (+205) @ Lakers (-258)
CJ McCollum O 4.5 Assists (-150)
Game 1 of Year 11, CJ came out hot.@CJMcCollum | @Gatorade pic.twitter.com/1v1l532dYX

— New Orleans Pelicans (@PelicansNBA) October 26, 2023
Season Stats PPG: 18.3 | FG: 39.6 % | 3 PT: 38.5 % | FT: 70 % | REB: 4.4 | AST: 6 | STL: 2.3 | BLK: 0.3
Career Stats vs OKC Thunder: PPG: 18.9 | FG: 42.5 % | 3 PT: 40.2 % | FT: 91.3 % | REB: 3.8 | AST: 3.6 | STL: 0.6 | BLK:0.3
New Orleans Pelicans guard CJ McCollum is certainly fitting nicely with a semi-healthy New Orleans Pelicans team. 2-1 on the season, McCollum leads the backcourt, in which he's averaging over 18 points per game this season. If Brandon Ingram is out for tonights matchup, Jordan Hawkins should get the start alongside McCollum. Even with Ingram out last game against the Warriors, McCollum still tallied five assists.
If you're betting on the NBA, McCollum had more than 4.5 assists in all three this games this season, including six against the Memphis Grizzlies, and seven against the New York Knicks. In three head-to-head games against the Oklahoma City Thunder, the Pelican guard hit this prop in two of three matchups, and 60 percent in his last five games. It's important to note, this prop his over 60 percent in his last 30 games, and 65 percent last season.
McCollum will face a Thunder team that allows the 27th most assists per game (27.8). 3-1 on the season, the Thunder are coming off a 124-112 victory over the Detroit Pistons, in which they allowed Killian Kayes Cade Cunningham to dish out a combined 12 assists.
Why CJ McCollum will hit over 4.5 assists
Number 3 is dishing over six assists a game on the season, which is 2.4 more than his career average. Last year, the Pelicans had an incredible start, although they lost stars Zion Williamson and Brandon Ingram to hamstring and toe injuries. With Zion Williamson back in the lineup, McCollum has several scoring options in Jonas Valanciunas, Herbert Jones, even rookie Jordan Hawkins.
If you're betting on the NBA, this is a rejuvenated Pelicans team, who's been primary lifted by McCollum leading the back court. For a team that ranks in the top terms of pace, I expect C.J McCollum to pass over 4.5 assists tonight.
Tyler Hero O 23.5 Points (-115)
Tyler led us tonight with 28 points (5 3s), 6 rebounds & 6 assists. pic.twitter.com/zR5RZQWMX2

— Miami HEAT (@MiamiHEAT) October 28, 2023
Season Stats PPG: 25.3 | FG: 42 % | 3 PT: 38.2% | FT: 93.3 % | REB: 5.3 | AST: 4 | STL: 1.3 | BLK: 0
Career Stats vs Brooklyn Nets: PPG: 15.3 | FG: 38.9 % | 3 PT: 25.5 % | FT: 96.6 % | REB: 4.2 | AST: 3.2 | STL: 0.9 | BLK:0
Tyler Hero has been one of the shining lights in a Miami Heat team thats 1-3 on the season. With Caleb Martin out with injury, Hero has become the top scorer in Miami. I especially like this prop for tonight, considering Bam Adebayo, Jimmy Butler, Kevin Love, and Haywood Highsmith are all game time decisions.
If you're betting on the NBA, Hero leads Miami with 25.3 points per game, and is coming off a 35 point performance against the Milwaukee Bucks. The Heat will face a young Brooklyn Nets team who is 1-2 on the season, and allow the 26th most points per game (120). Facing the Nets at home, Hero will likely be the Heat's top scoring option until everyone is healthy. Although Jimmy Butler's Knee injury is reportedly not serious, Hero has shown why he can be the number one scoring option in Miami.
Tyler Hero is an elite shooter
Hero over 23.5 points hit the over in 50 percent of games against Brooklyn since January of 2023. This newly structured Brooklyn Nets team looks very different, as they allowed the 19th worst three-point percentage per game (.364).
In his fifth season with the Heat, Hero is averaging career highs in points, and minutes. Averaging 39 minutes in four games, the guard has has plenty of shot volume. In four matchups , the Heat guard is averaging 22 field goal attempts per game. Having shot 40 percent from the three in 75 percent of games this season, I'm taking over points tonight.
In addition to 25 points scored against the Bucks, Hero had ten free throw attempts, and get's a juicy matchup with the Nets who have allowed back-to-back 125+ point games.
P.J Washington O 21.5 PTS/AST/REB (-125)
PJ Washington tonight:

25 Points
5 Rebounds
2 Assists
66% FG pic.twitter.com/jQ5E1DwJDX

— Hoop Central (@TheHoopCentral) October 26, 2023
Season Stats PPG: 17.7 | FG: 55.6 % | 3 PT: 36.4 % | FT: 70.8 % | REB: 5.5 | AST: 2.3 | STL: 0.9 | BLK: 1
Career Stats vs Houston Rockets: PPG: 12.3 | FG: 57.7 % | 3 PT: 45.5 % | FT: 44.4 % | REB: 6.8 | AST: 3.5 | STL: 0.8 | BLK: 1.2
Charlotte Hornets forward P.J Washington is having a monster season, given Charlotte has started the season 1-2. Averaging a career high of 17.7 points, Washington has hit over 21.5 points, rebounds, and assists 100 percent of the matchups against the Houston Rockets, and six of the last ten games. In his last matchup against Brooklyn, the forward had 15 points, 12 rebounds, and two assists in 35 minutes.
Why P.J Washington over props will hit tonight
Tonight, the Hornets will face the Rockets who rank 21st in points allowed (116), and rank in the bottom 27th in rebounding. Washington has been off the a hot start, scoring double digits in points in three straight games, and 45 combined field goal attempts through three games. His average of 6.7 rebounds is a career high, and and Hornets are second in the league in assists percentage (71.4). Although they've struggled with the deep ball, Washington has plenty of options to pass to on the rebounds, including LaMelo Ball, Terry Rozier, and Gordon Hayward.
After signing a three-year $48 million extension this offseason, Washington has impressed in all areas, especially with his aggressiveness. If you're betting on the NBA, he should feast against the Houston Rockets team who's winless so far on the season. I'm more confident in the points and assists, as Alperen Sengun is averaging nearly nine rebounds a game for Houston.
LA Clippers +6.5 (-110)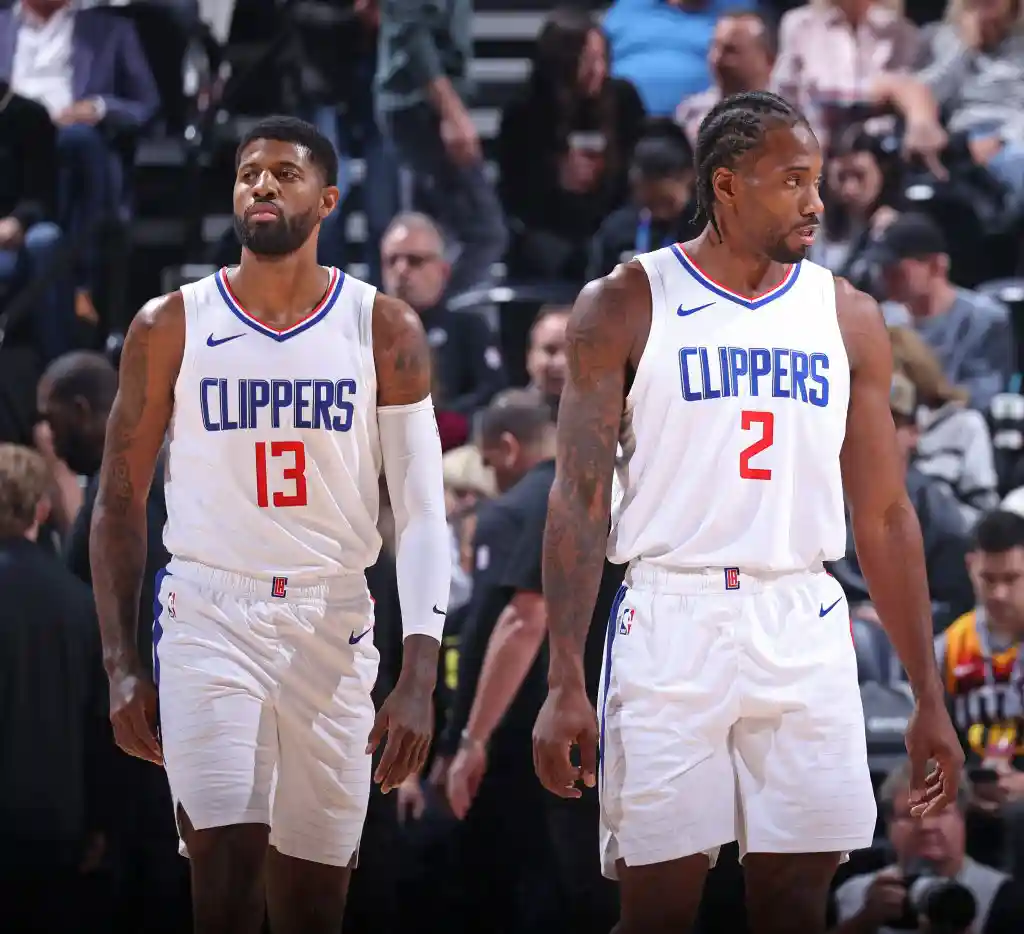 The Los Angeles Clippers made headlines this week, when they made a blockbuster trade for All-Star James Harden, Although he won't suit up for tonight's matchup, both Kawhi Leonard and Paul George will be available to play against the city rival Lakers.
I originally took Clippers +6 early this afternoon, given George and Leonard were both questionable on the injury report. 3-1 on the season, the Clippers will face the Lakers at home, but does that really matter since they share the same arena?
Overall, the health of George and Kawhi has been vital for the Clippers. 3-1 against the spread this season, the Lakers are 2-2 on the season, and 0-4-0 against the spread. In their last ten matchups, the Clippers are undefeated against the lakers, and are 9-1 against the spread.
The Lakers made several acquisitions off season, including Christian Wood, Jaxson Hayes, Gabe Vincent, and Taurean Prince. They barely skimmed by the Orlando Magic in their last victory, and will need time to develop chemistry. The most challenging question is what version of Anthony Davis will we see on a nightly basis, and how can Darvin Ham manage LeBron James minutes.
Why the Clippers will cover the spread
Same city rival games are always exciting, and if you're betting on the NBA I like the Clippers +6.5. Coming off two straight wins against the Orlando Magic and San Antonio Spurs, the Clippers are 6th in offensive efficiency, and first overall in defense. The most brilliant part? They acquired James Harden without parting ways with any of their starters. Yes, the bench will be thin tonight with Nic Batum, Robert Covington, Marcus Morris, and KJ Martin shipped off to Philadelphia.
Unclear if Filip Pestrusive or P.J. Tucker will be available for tonight's game, Clippers guard Terance Mann will be out. For the Lakers, they will be without Rui Hachimura. Cam Reddish and Gabe Vincent are listed as game time decisions.
I like the Clippers to cover the spread given the Lakers truly haven't found their stride together. They rank 18th in total offense, and middle of the road defensly. In order to capture victories they must play LeBron a significant amount of minutes. Coming off an 18 point performance, the trio of Russell Westbrook, Paul George, and Kawhi Leonard should be able to keep up with the Lakers.