The NBA is back today! pic.twitter.com/4ireEdRhfD

— Ballislife.com (@Ballislife) October 24, 2023
It's official, the 2023 NBA season starts tonight. The Denver Nuggets, the reigning champions, will take on the Los Angeles Lakers on their home court. Having a home opener record of 60-16, the Nuggets will face the Lakers for the first time since their 4-0 sweep in last year's Western Conference Finals. The newly revamped Phoenix Suns will matchup against Golden State on the road tonight. Here you will find the WNBA betting odds, statistics, trends, and predictions for Tuesday, October 24.
How to watch the matchups
The Los Angeles Lakers will matchup against the Denver Nuggets tonight. The matchup will begin at 7:30 p.m. ET, at Ball Arena, located in Denver, Colorado. The Phoenix Suns will play the Golden State Warriors, starting at 10 p.m. ET, Chase Center, located in San Fransisco, California. If you're betting on the NBA and interested in watching, the game will air on TNT. For the best betting odds, stats and analysis, here is information to know.
Daily Game Odds: Los Angeles Lakers @ Denver Nuggets
Joker and LBJ are two of the league's premier passers at their positions 🃏👑

Take a look at some of the best dimes from their careers ahead of #KiaTipOff23!

LAKERS/NUGGETS, 7:30 PM ET, TNT pic.twitter.com/ZAsUgZHFPR

— NBA (@NBA) October 24, 2023
*Odds courtesy of DraftKings Sportsbook*
Lakers: +164
Nuggets: -198
Spread: Lakers +5 (-108), Nuggets -5 (-112)
Total: O 228 (-115)/ U 228 (-105)
Daily Game Odds: Phoenix Suns @ Golden State Warriors
Brian Windhorst on the Suns BIG3: "They have the potential to be the No. 1 offense in the history of the NBA."pic.twitter.com/fqj0kNq9Dp

— Ballislife.com (@Ballislife) October 24, 2023
*Odds courtesy of DraftKings Sportsbook*
Suns: +130
Warriors: -155
Spread: Suns +3.5 (-115), Warriors -3.5 (-105)
Total: O 233.5 (-112)/ U 233.5 (-108)
Injuries
Lakers
Jarred Vanderbilt (heel) ruled out for season opener on Tuesday.

— Underdog NBA (@Underdog__NBA) October 23, 2023
-Jalen Hood-Schifino: OUT
-Jarred Vanderbilt: OUT (Heel)
Nuggets
-Julian Strawther: Day-To-Day (Right Ankle Sprain)
-Jay Huff: Day-To-Day (Ribs)
-Vlatko Cancar: OUT (Left Knee)
Suns
Shams: Devin Booker (toe) "50-50" for season opener Tuesday; will warm up and try to play.

— Underdog NBA (@Underdog__NBA) October 24, 2023
-Devin Booker: Game Time Decision (Toe)
-Bradley Beal: Game Time Decision (Back)
-Damion Lee, OUT (Knee)
Warriors
Draymond Green (ankle) ruled out for Tuesday.

— Underdog NBA (@Underdog__NBA) October 23, 2023
-Draymond Green: OUT (Ankle)
Lakers + 5 (-108)
GOT A GAME TODAY

🕟 4:30 PM PST
📺 NBA on TNT
📻 ESPN LA 710/1330 KWKW pic.twitter.com/DOvfqeepqY

— Los Angeles Lakers (@Lakers) October 24, 2023
It's opening night, and the Los Angeles Lakers will be in town to see the Denver Nuggets receive their championship rings. After getting swept by the Nuggets in the Western Conference Finals last season, this will be a revenge game for the Lakers. After finishing the season 43-39, and failing to win a championship, the Lakers overhauled their roster this offseason.
Yes, the Nuggets are at home, and have a 60-16 in season openers. Conversely, the Lakers are 0-5 in their past five season openers. The Nuggets kept their main Championship core, with the exclusion of Bruce Brown and Jeff Green, which will give the Lakers some sort of advantage. For Los Angeles they have the new acquisitions of Gabe Vincent, Christian Wood, Taurean Prince, Cam Reddish, Jaxson Hayes, Maxwell Lewis, and Jalen Hood-Schifino. In addition, the Lakers have a fully healthy LeBron James and Anthony Davis.
It's unclear how long the Lakers will need to develop chemistry with these additional assets. One advantage Los Angeles has over the Nuggets is their bench depth. Either the Lakers will struggle early on with this new lineup, or Denver will have a tough time coming up with a plan defensively. Either way, this is a matchup the Lakers have been eyeing since they were swept 4-0.
Why the Lakers will cover
If you look at last years playoffs, yes, the Lakers didn't win a game against the Nuggets. The point differential wasn't astronomical, given Denver won by an average of 6 points over four games. With two games decided by 5 points or less, I have full confidence the Lakers will be able to cover the +5.5 spread tonight.
I'm going to full fade the Nuggets at home spread wise, and their 4-1 record in season openers in the past. They retained one of the best starting lineups in the NBA, one that's won together and has chemistry. The Lakers have a much stronger bench than Denver, and these two teams are 5-5 against the spread in the last ten games. With a 4-6 record against the Nuggets over the last ten, I'll stick with the spread.
Warriors vs. Suns Over 228 Points (-115)
Make
'Em
Look pic.twitter.com/yjLRm5UPME

— Golden State Warriors (@warriors) October 24, 2023
Tonight, is a highly anticipated matchup between the Golden State Warriors and the Phoenix Suns. After playing three seasons in Phoenix, Chris Paul was traded to the Warriors for Jordan Poole just after Bradley Beal was traded to the Suns. Tonight will be his homecoming against his former team, the Suns.
Phoenix has a new big three in Kevin Durant, Devin Booker and Bradley Beal, and will have to wait to see them on the court together. Beal was already ruled out for tonights game with a back injury, and Booker is "50/50" to play. For the Warriors, they will be without Draymond Green with an ankle injury.
Both eliminated in the Western Conference Finals, the Warriors and Suns are projected to be two top teams in the West. Still without those players, Phoenix and Golden State have high power offenses. In their last ten matchups, the over hit five times, and the Warriors finished 44-34-4 against totals last season. Second in the league in offensive, Golden State averaged 119 points per game, and that was with Klay Thompson and Steph Curry out for some games. Defensively, the Warriors struggled, and finished 115.1 in defensive rating.
For the Suns, they made a splash for Kevin Durant in the middle of last season, and finished 42-39-1 against totals. With the departure of Deandre Ayton and Chris Paul, this team should generate a ton of offense, even with Beal out tonight.
I expected for this game to hit the over, especially with two high powered offenses on opening night. Not the best teams defensively, it should be an absolute showdown tonight.
Best bet: LeBron James/Nikola Jokic to score 20 + Points
Odds Boost Draft Kings: +100
In his 21st NBA season, Lakers star LeBron James has no plans on slowing down. He's averaging 25.6 points, 8.3 rebounds, and 6.4 assists in 20 openers. For Jokic, He's averaged 17.3 points and 9 rebounds in 8 season openers. Having averaged over 20 points in the past two openers, LeBron has scored over 20 points in three straight opening days.
Two of the best stars in the league, I expect James and Jokic to show out tonight. James is averaging over 26 points a game against the Nuggets in his career, and scored over 20 points in each of the four playoff matchups against Denver. In his prime, the Joker hasn't scored below 20 points since Game 1 of the Western Conference Quarterfinals against Minnesota.
Stay tuned for more NBA betting related articles. Click here
Sara Jane Gamelli is a full-time Sportswriter at Ballislife, and Sports Content Creator on Twitch and TikTok. She has a focus on the NBA, WNBA, NCAA Basketball, and the NFL. Sara Jane currently resides in Connecticut/NYC area with her Cat and Dog. SJ has her undergraduate degree from the University of Connecticut in Economics, with a minor in business administration.
Tweets by BallislifeBets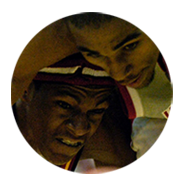 Want more on this article?
Ask a question or start a conversation in the BALLISLIFE Forum!
Click Here!