The first official tip of the 2020-2021 NBA season is just a few days away, though it feels like just yesterday when we were watching the Lakers raise the Larry O'Brien trophy as Bubble Champions.
As we get closer to a fresh new year of NBA action, myself and Ronnie Flores wanted to take a closer look at players who have the potential for breakout campaigns. Both Ronnie and I selected three players who we think will raise their levels of play this season.
Ronnie's Top Pick: Christian Wood | PF | 6-10 | 215 | Rockets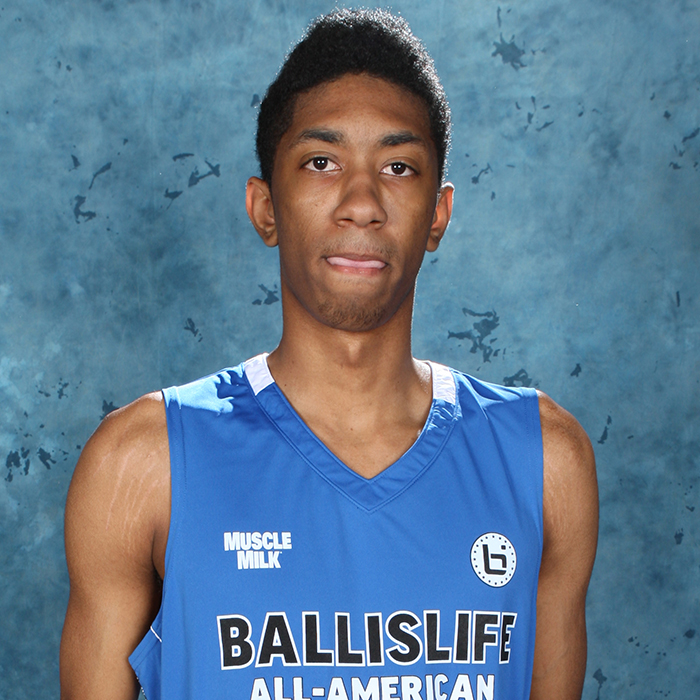 6'10" - PF - 2013
Incredibly, this former UNLV standout and So Cal native is entering his sixth season in the league and is finally starting to find his groove. When scouts refer to "upside," Wood is a perfect example because this scoring forward is still only 25 years old. With former league MVP Russell Westbrook no longer in the fold, the oft-traveled Wood will be an important cog for a Houston franchise in a bit of turmoil. Will another former league MVP, James Harden, be unloaded? Whether he stays or goes, expect good production from this hybrid four who can fill it up in a hurry. Wood was a highly-coveted free agent whose sign-and-trade (he inked a three-year, 41-million dollar deal) signaled the likely end of small ball in Houston and let teams know the Rockets plan on contending. Wood averaged 22.3 ppg and 9.5 rpg over his last 15 games for Detroit. If he continues at that pace, and compliments newcomer John Wall well, he'll be considered one of the best late-bloomers in recent memory. Wood went undrafted in 2015. 
Ronnie's Second Pick:  Keldon Johnson | SF | 6-5 | 220 | Spurs 
San Antonio typically brings rookies along slowly and Johnson was no different last season as a 20-year old first year player one season removed from high school. As the 29th pick in the 2019 NBA Draft, the former Oak Hill Academy standout is showing signs of being the best asset that came out of the deal that sent NBA star Kawhi Leonard to Toronto. Johnson is the definition of high energy and his approach to the dirty work, plus his desire on the glass, rubs off on teammates. Right before the COVID-19 outbreak in March, this rookie was just beginning to hit his stride when the 2019-20 season came to an abrupt halt. It would have been easy for a rookie to lose focus or struggle when the season resumed in the Bubble, but for us it's a tremendously positive sign that the Kentucky product elevated his game at that point. He averaged 14 ppg, 5 rpg and shot 64 percent from the field down in Orlando. Combine his team-first attitude, high energy and production, and the Spurs have themselves a nice piece for a future Johnson will be a big part of. We wouldn't be surprised if he has a better NBA career than half the players taken in front of him in the 2019 first round. 
Ronnie's Third Pick: Michael Porter Jr. | SF | 6-10 | 218 | Nuggets
This lightning rod of a player is a well-known commodity who had some big moments for a talented Nuggets team that made the Western Conference Finals with a string of comeback wins. MPJ played a big role in that playoff run with his gifted offensive game and big perimeter shots. Once in a while (like every other game) Porter does something that makes not only the other team scratch its head, but some of his teammates as well. If he can continue to harness that cockiness and mature in his shot selection, the Nuggets should once again challenge the Lakers in the Western Conference. Last season as a rookie (Porter sat out 2018-19 with injury), he put up 9.3 ppg and 4.7 rpg, but when healthy he has as much potential as any young forward in the league sans Luka. Those injury issues made Porter fall to the No. 14 pick in 2018, but he is an all-star caliber offensive talent. With Jamal Murray on the perimeter and The Joker inside, Denver has its core for the forceable future, but the trajectory of MPJ could ultimately decide just how realistic it will be for Denver to challenge for a NBA title in the next 2-3 seasons. If MPJ's consistency grows as his minutes do, Denver should have three all-star talents in its stable.
Devin's Top Pick: Coby White | PG | 6-4 | 195 | Bulls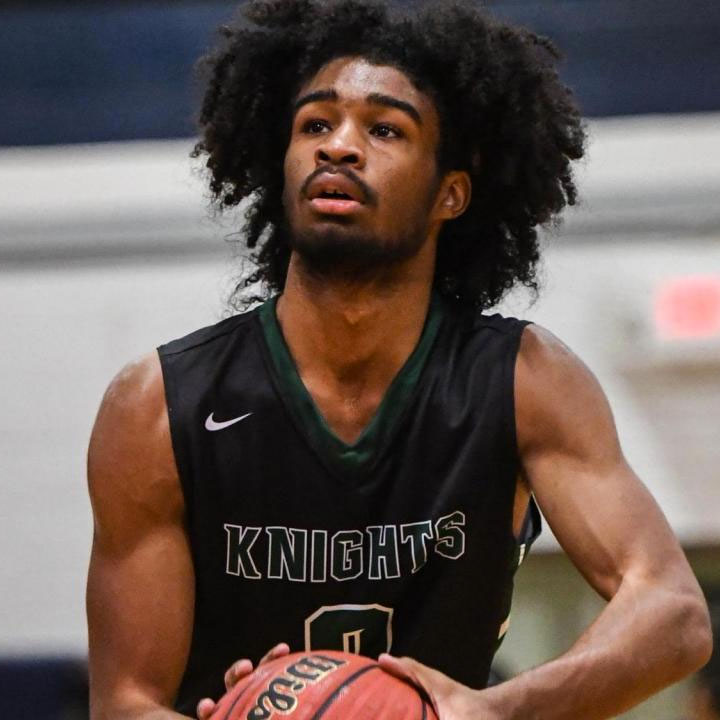 6'5" - CG - 2018
White was an All-Rookie Second Team selection last season after averaging 13.2 points and 2.7 assists in just under 26 minutes per game for Chicago last season, playing in 65 games with only one start. As he heads into his second season, it's become clear that White will take over the starting point guard duties from Kris Dunn who is now in Atlanta. The 6-foot-4 point guard out of North Carolina showed plenty of flashes of brilliance during his rookie campaign, especially when getting out in transition and downhill to the basket where he used his speed and athleticism to create for himself and teammates. White's style of play will benefit even more from playing under the system of new head coach Billy Donovan instead of Jim Boylen, who has shown the ability to make the most out of athletic guards who thrive in fast-paced environments. The biggest key for White to truly break out this season is becoming a more efficient scorer. In his rookie season, White shot 39.4 percent from the from the field overall and 35.4 percent from three-point range.
Devin's Second Pick: Thomas Bryant | C | 6-10 | 250 | Wizards
Bryant has steadily improved each and every season since entering the league as a second round pick in the 2017 NBA Draft. The 6-foot-10 center has worked his way into a part-time starting role with the Wizards in the last two seasons where he's averaged double-digit points and over seven rebounds per game. The biggest stat I see from last season that makes me think Bryant is primed to become the team's most reliable starting center is his 1.1 blocks per game average. With the current make-up of the Wizards roster, assuming that the starting lineup is: Russell Westbrook, Bradley Beal, Davis Bertans (or rookie Deni Avdija), Rui Hachimura and Bryant, the fourth-year man out of Indiana will be the interior presence that this team needs on the defense and rebounding fronts. High energy big men who can protect the rim, run the floor and operate out of ball-screen action are the guys who see the majority of the playing time at the five position in the NBA.
Devin's Third Pick: Brandon Clarke | SF | 6-8 | 215 | Grizzlies
It's not often you see a 23 year-old rookie who still has plenty of upside left in his game, but that was the case with Clarke last season. The 6-foot-8 forward spent his first two college seasons at San Jose State before transferring up to Gonzaga where he played his way into the NBA Draft conversation. Clarke appeared in 54 games with four starts as a rookie, averaging 12.1 points and 5.4 rebounds per game. Clarke's versatility both offensively and defensively, combined with his scoring efficiency without needing the ball in his hands to be effective, should make him the long-term starter at the small forward position alongside power forward Jaren Jackson, Jr. and center Gorgui Dieng.