Ballislife East vs West The Rematch for $10,000 went down at Venice Beach, CA last Friday.
Rosters for ECS: Duke Skywalka, Nasir Core, Austin Mills, Tim Carter, Deebones, Malcolm Stevenson, Marcus Capers and DIbaji Walker
Rosters for WCS: Frank Nitty, Body Bag, Bionic Brooks, Ty Glover, Marcus Bell, Cezar Guerrero and Speedo.
Thank you PrizePicks for sponsoring this video. Click https://PrizePicks.onelink.me/ivHR/LIFE and use code LIFE to get a first deposit match up to $100!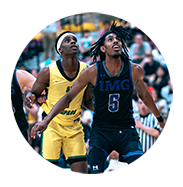 Want more on this article?
Ask a question or start a conversation in the BALLISLIFE Forum!
Click Here!