Jalen Green, the 6-foot-5 shooting guard and one of the best players in the 2020 class, opts to turn pro instead of going to Memphis as the key player in the NBA G-League's new developmental program.
Don't look for Jalen Green of Prolific Prep (Napa, Calif.) to be traveling the country with an NBA G League as most players do with the hopes of an NBA call-up as result of his recent decision to bypass college for a season and join the NBA's G League development program.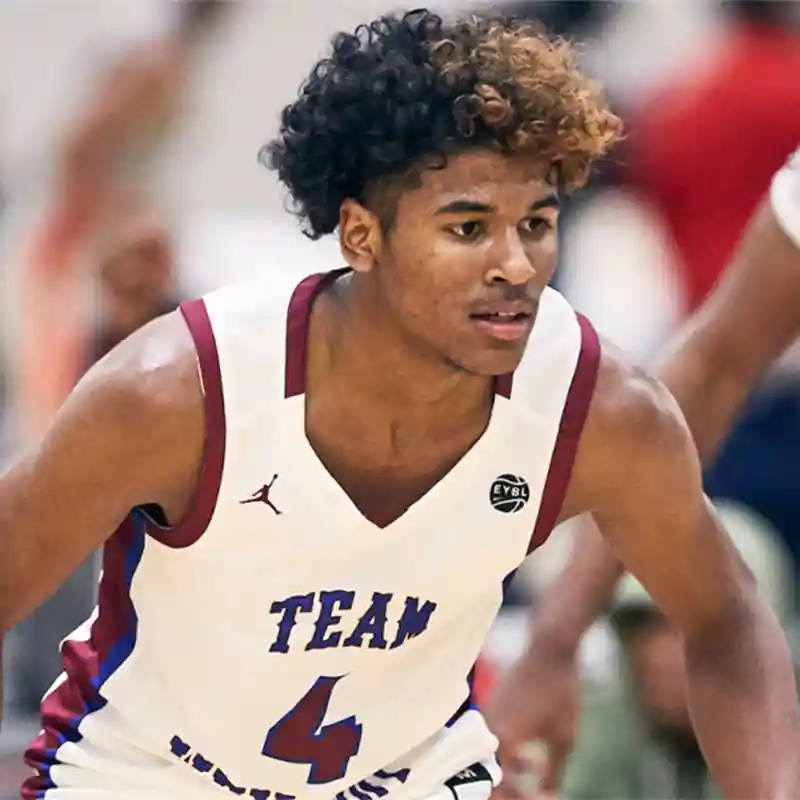 6'5" - SG - 2020
Green instead will be suiting up for a developmental team outside of the traditional G League contracts. The new developmental team will play exhibition games against some G League teams and against other barnstorming-type pro teams. A few other elite 2020 prospects may also sign contracts and join the new developmental team such as 2020 McDonald's All-American Isaiah Todd of Word of God (Raleigh, N.C.) and Makur Maker, who previously prepped at Orange Lutheran (Calif.)
Green, who attended San Joaquin Memorial (Fresno, Calif.) for three seasons and became the school's all-time leading scorer after spending his senior year at non-CIF program Prolific Prep, will be getting paid much more than the $125,000 the G-League announced it would offer elite high school prospects back in 2018. No figure was officially announced in Green's deal, but it could be worth closer to $500,000 for the 2020-21 season before he joins the pool of the 2021 NBA Draft. With his charisma/looks and elite athleticism, Green is also a good candidate to land some endorsement deals.
The G-League developmental team concept is the brainchild of G League President Shareef Abdur-Rahim (the former Cal Pac-12 Player of the Year) and Rod Strickland, the former NBA guard who is in charge of the NBA G League's pro path for high school prospects, and it's been in the works for over a year with the backing of the NBA commissioner's office. Green is being represented by Aaron Goodwin, the Oakland-based agent who helped broker LeBron James' initial deal with Nike out of high school in 2003 and other deals in the early stages of James' NBA career. Green played his travel ball in the Nike-fronted EYBL for Team Why Not.
"We're thrilled to welcome a player and a person of Jalen's caliber to the NBA G League," said Abdur-Rahim in the G-League's official press release. "He represents the next generation of NBA players, and we couldn't be more excited to have him develop his professional skills in our league. Jalen will learn from an NBA-caliber coaching and player development staff as he begins his professional basketball journey in the NBA G League."
Green just finished third in the voting for the prestigious Mr. Basketball USA National Player of the Year honor. Finishing ahead of him in voting by the Mr. Basketball USA Tracker panel were Oklahoma St-bound Cade Cunningham of FAB 50 No. 1 Montverde Academy (Montverde, Fla.) and USC-bound Evan Mobley of Rancho Christian (Temecula, Calif.). Cunningham, Mobley and Green were the only three of 21 national player of the year candidates to appear on all 10 ballots.
Green broke the Prolific Prep single-season scoring mark with 1,008 points (he missed two games) and combining his three seasons at San Joaquin Memorial, amassed 3,299 career points. For the 2019-20 season, he averaged 31.5 ppg, 7.5 rpg and 5 apg and for the first time Prolific Prep was invited to GEICO Nationals, but the event was canceled (as many sporting events in March and April were) over COVID-19 concerns.
Green is the first player announced to participate in the NBA G League professional pathway program but won't be the last. The new format also calls for the incoming player to not be part of the regular G League. This was done to ease some concerns about young players playing a full season against older pro players and counter the desire for elite American high school prospects to play their one season between high school and the NBA overseas in a league such as the National Basketball League of Australia, which is where LaMelo Ball played this past season and expected to be a high choice in the 2020 NBA Draft.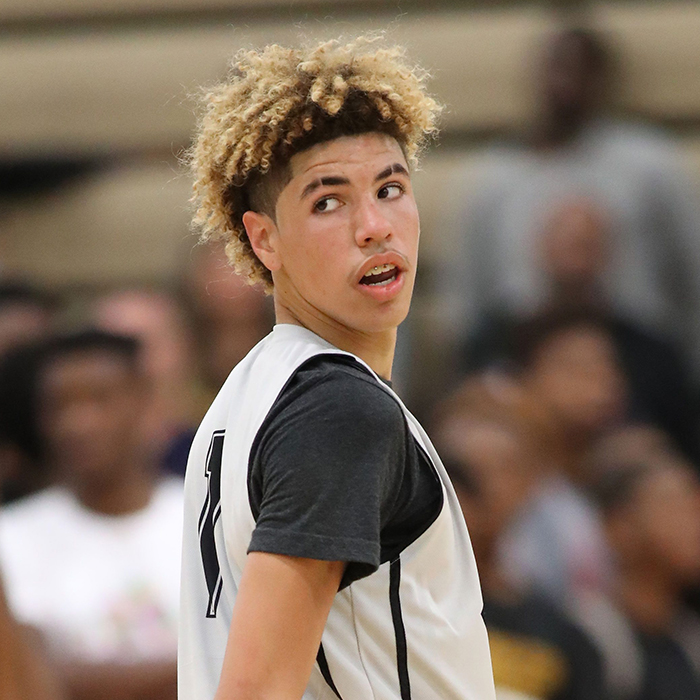 6'6" - PG - 2019
If and when the NBA and its players association reaches a new bargaining agreement allowing elite high school players such as Green (and back to the years when Kevin Garnett started the 10-year trend in 1995) to skip college and go directly to the NBA, deciding what to do for that one season in-between will remain a very fluid situation.
Social media chatter has been heavy about Green's pro move and its impact on NCAA basketball, but this G League option will only be available to the top elite prospects that have legitimate credentials to be high NBA lottery picks. The college recruiting process and accepting a valuable college scholarship will still be the best option for a vast majority of players good enough to play after high school. What it could mean, however, for NCAA basketball going forward is it will need to include language in its scholarship agreements where student-athletes have much more control over their names, image and likeness in order for recruits of Green's caliber to accept a college scholarship offer.
Since the end of the prep-to-pro era in 2006, a majority of the elite high school tenet has spent one year in college, with a few exceptions such as Ball, RJ Hampton and Brandon Jennings. While NCAA basketball's level of play has gradually suffered since Garnett made the prep-to-pro leap in 1995, the business of college basketball has not and make no mistake, it is a business. Garnett and players such as James and the late Kobe Bryant not playing a second of college ball hasn't stopped the lucrative television contracts, college coaches being handsomely paid or fans being glued to the television in March watching their favorite team participate in the popular-as-ever NCAA tournament, which didn't take place this season because of COVID-19.
The G-League developmental team reportedly will operate out of Southern California, with the Mamba Facility in Thousand Oaks mentioned as one of the possible places were the team could train and practice.
Ronnie Flores is the national Grassroots editor of Ballislife.com. He can be reached at [email protected]. Don't forget to follow him on Twitter: @RonMFlores