Not shocking news: rapper The Game getting into a fight.
Shocking news: rapper The Game getting into a fight with his own teammate.
On Sunday, the rapper with the longest beef resume in the history of hip-hop went viral after he (sucker)punched 6-10 teammate Jarion Henry during a two-point loss in a Drew League playoff game.
After the game, he posted this apology to his Birdies Revenge teammate and the league.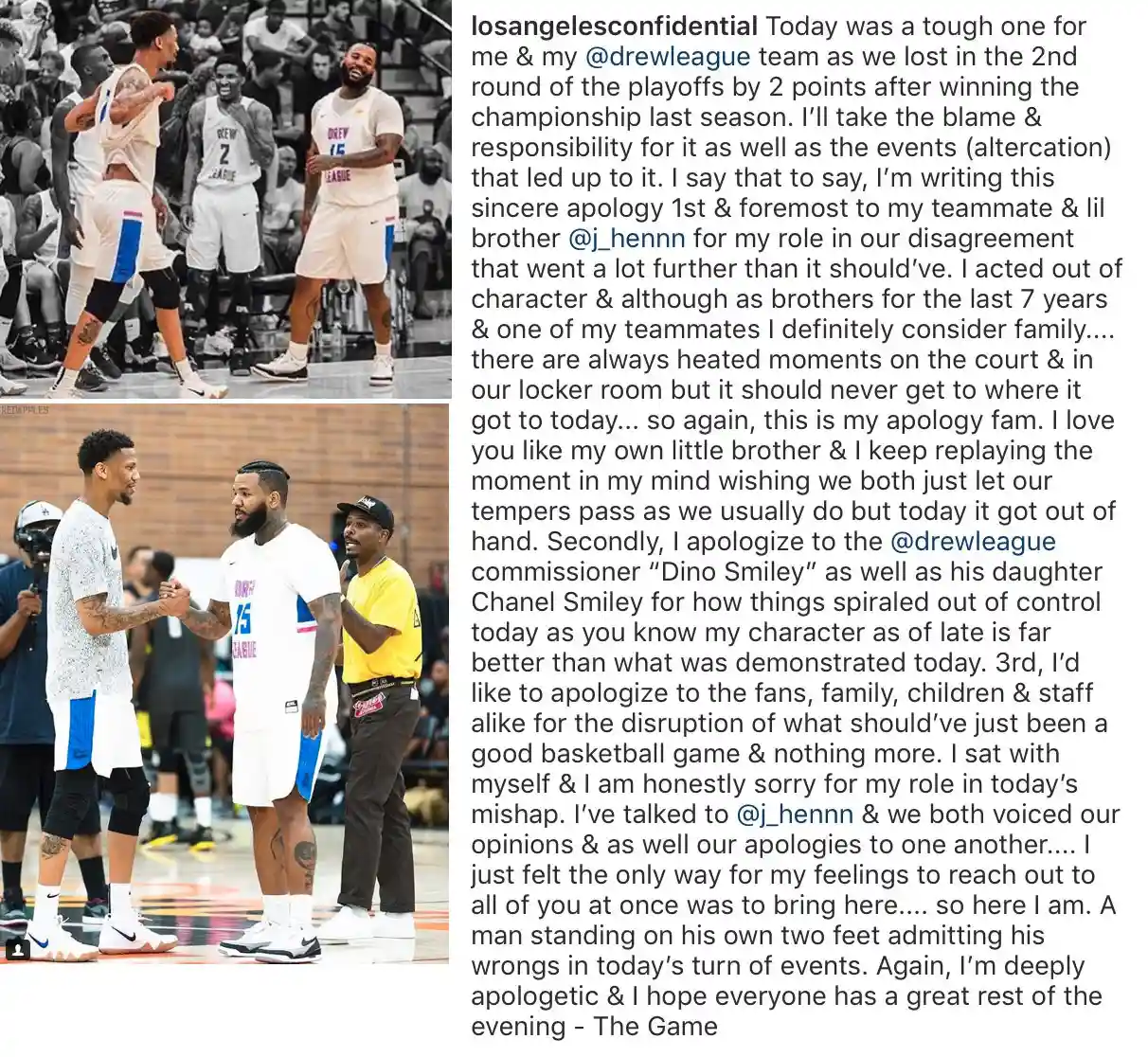 The Game had 6 points (2-3 3PT) before the scuffle. Henry had 16 points and a game-high 10 assists and Frank (should be in the NBA) Nitty finished with a game-high 26 points for the defending champs. Jonathan Gibson had 22 for team Redemption.
BEEF RESUME
The Game's resume goes back to 2003 and includes 50 Cent, everyone on G-Unit, Jay-Z, Joe Budden, Yukmouth, Shyne, Chris Brown, Meek Mill, Lil Durk and 6ix9ine, to name a few. In the process of beefing with a who's who in hip-hop, he's put out some pretty good diss tracks. My favorite, by far, is the 15-minute "300 Bars N Runnin."