We present the Top 30 mixtape players in the Ballislife era (back to 2005). It was a close call, but John Wall edges Zion Williamson for the label best mixtape player of the past 15 years!
The criteria for our all-time Top 30 mixtape players countdown was the best combination of that one viral mixtape that fans associate to that player, longevity, multiple quality mixes, and large viewing numbers across all platforms. It's simply not just the 30 players with the most viewed mixtapes. After checking out the list, don't forget to sound off with your thoughts on our various social media platforms! Do you agree with the order?
Top 30 Mixtape Players of the BIL Era!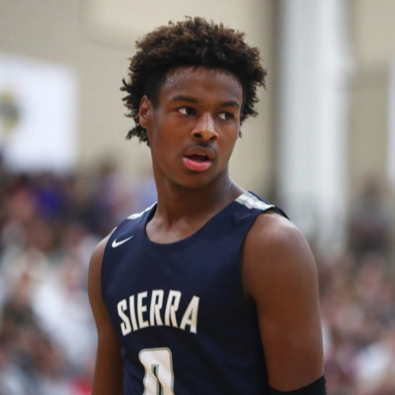 6'3" - PG - 2023
30. LeBron James Jr., Sierra Canyon (Chatsworth, Calif.) 6-1 2023:
Why: Popularity and fanbase watching him develop.
The Skinny: Could be near top of list in four years.
29. Julian Newman, Prodigy Prep (Orlando, Fla.) 5-6 2020:
Why: Love or hate, draws plenty of eyeballs.
The Skinny: Marketing and timing were important.
28. Jahii Carson, Mesa (Ariz.) 5-10 PG 2011:
Why: Combination of flair, personality, and game .
The Skinny: Is under appreciated if you didn't see him live in high school.
27. Cassius Stanley, Sierra Canyon (Chatsworth, Calif.) 6-5 SG 2019::
Why: Freshman year in-game reverse and Eastbay put him on the map.
The Skinny: Doesn't get enough credit for developing his game and playing winning basketball.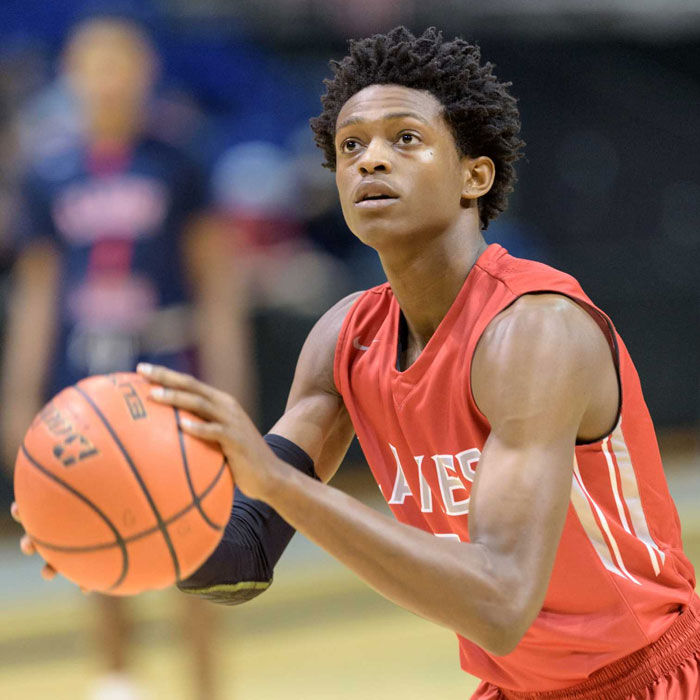 6'3" - PG - 2016
26. De'Aaron Fox, Cypress Lakes (Katy, Texas) 6-4 PG, 2016:
Why: Dynamic playmaker in the open floor.
The Skinny: His defense doesn't get enough credit.
25. Trevon Duval, IMG Academy (Bradenton, Fla.) 6-2 PG 2017:
Why: Terrific and explosive one-on-one player.
The Skinny: Won UAA and EYBL titles while making impact.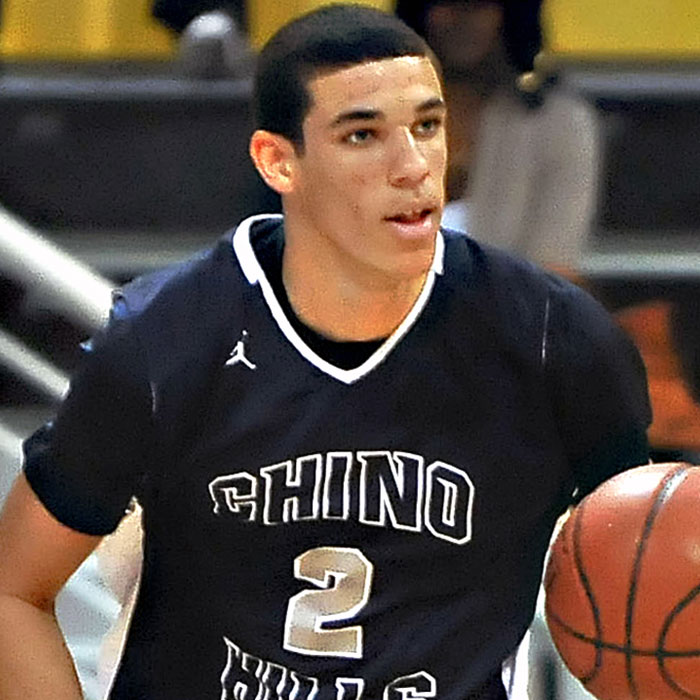 6'6" - PG - 2016
24. Lonzo Ball, Chino Hills (Chino Hills, Calif.) 6-6 PG 2016:
Why: Led exciting, 35-0 FAB 50 title team.
The Skinny: Legend will grow as teammates join him in the NBA.
23. Thon Maker, Orangeville Prep (Orangeville, Ontario) 7-0 PF 2016:
Why: Fans love the big man with handle and skill.
The Skinny: Wicked crossover on Bam Adebayo one of the most legendary moments in history of Vegas travel ball scene.
22. Gabe York, Orange Lutheran (Orange, Calif.) 6-3 SG 2012:
Why: Fans love the small guard who can finish in traffic. Threw down a legendary poster dunk off of a lob.
The Skinny: Few players before or since are as video centric and could change a game with a highlight play.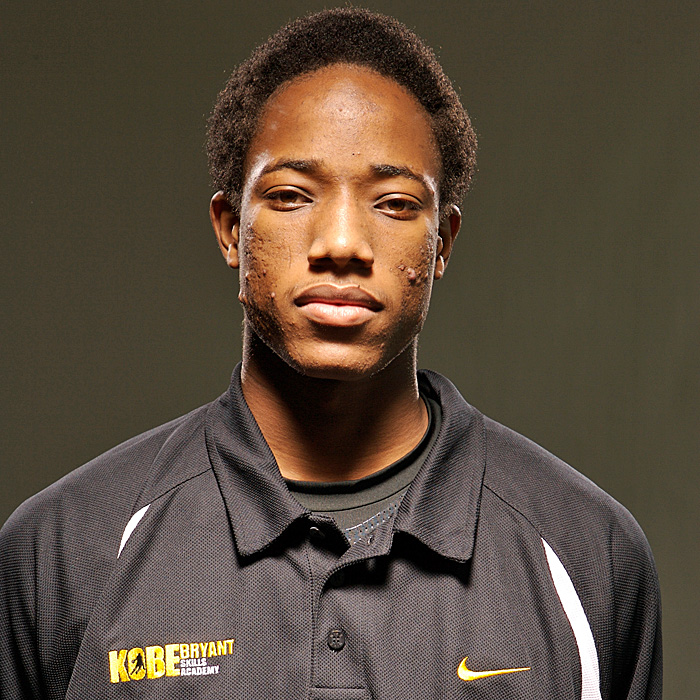 6'7" - SF - 2008
21. DeMar DeRozan, Compton (Compton, Calif.) 6-7 SF, 2008:
Why: Prominently featured in the "The Project, Vol. 1", which took mixtapes to the next level.
The Skinny: His importance to the mixtape industry should not be underestimated.
20. Mac McClung, Gate City (Gate City, Va.) 6-2 SG 2018:
Why: Hard to impress fans during the Zion era, but Mac did.
The Skinny: Terrific combo of flair, contest-style throw downs during games and winning pedigree.
19. Shareef O'Neal, Crossroads (Santa Monica, Calif.) 6-10 PF 2018:
Why: Sons of NBA legends always are a draw.
The Skinny: In order to make this list, Shareef make his own mark by leading Crossroads to a CIF state title.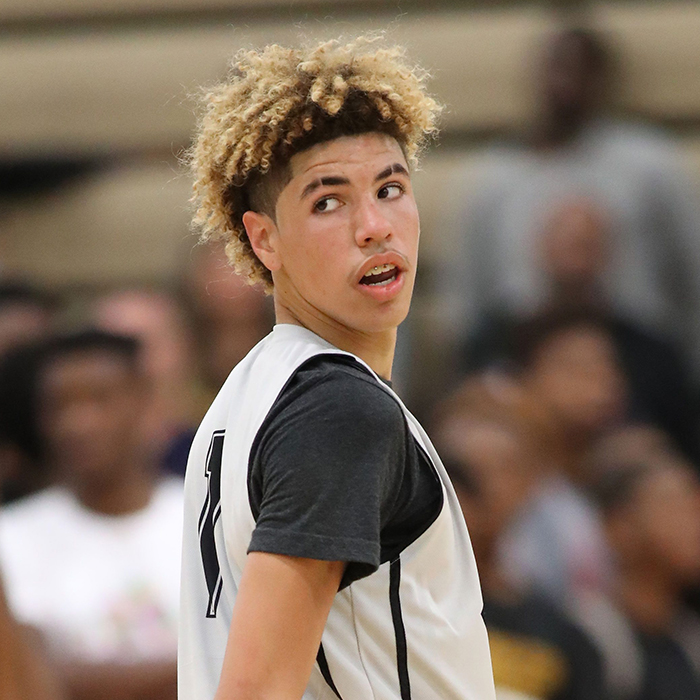 6'6" - PG - 2019
18. LaMelo Ball, Spire Academy (Geneva, Ohio) 6-7 PG 2019:
Why: One of the most popular high school athletes of all-time.
The Skinny: Went from a 5-foot-5 volume shooter to a 6-foot-7 point guard who will go high in the 2020 NBA Draft.
17. Kwe Parker, Wesleyan Christian Academy (High Point, N.C.) 6-2 PG 2016:
Why: Insane vert and in-game contest style dunks.
The Skinny: Was a quality, all-state level performer, but his dunking flair overshadowed everything else.
16. Trae Jefferson, Believe Prep Academy (Rock Hill, S. C.) 5-7 PG, 2015:
Why: Definition of a quick and shifty guard.
The Skinny: Embarrassed countless defenders and devastating in iso situations.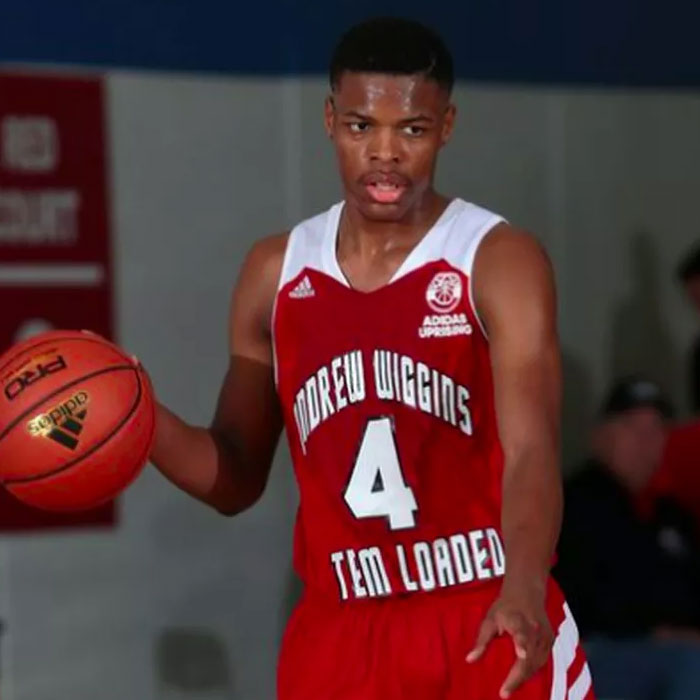 6'2" - PG - 2016
15. Dennis Smith Jr., Trinity Christian (Fayetteville, N.C.) 6-2 PG, 2016:
Why: As explosive and bouncy as any elite point guard in the BIL era.
The Skinny: It would be a shame if his pro career lessened the excitement level he brought to the mixtape industry.
14. Jordan McCabe, Kaukauna (Kaukauna, Wis.) 5-10 PG 2018:
Why: High-level passing, shooting, court vision and crafty flair.
The Skinny: "The next White Chocolate" lived up to his advance billing.
13. Shaquille Johnson, Milton (Milton, Ga.) 6-5 SF 2012:
Why: Terrific blend of bounce, creativity and power windmill dunks.
The Skinny: His style and grace as a dunker places him high and his play for a FAB 50 team is an added bonus.
12. Chase Adams, Orr (Chicago, Ill) 5-7 PG 2018:
Why: Owner of the most popular BIL mixtape ever with over 15 million views.
The Skinny: His detractors should note he's started games at the D1 level.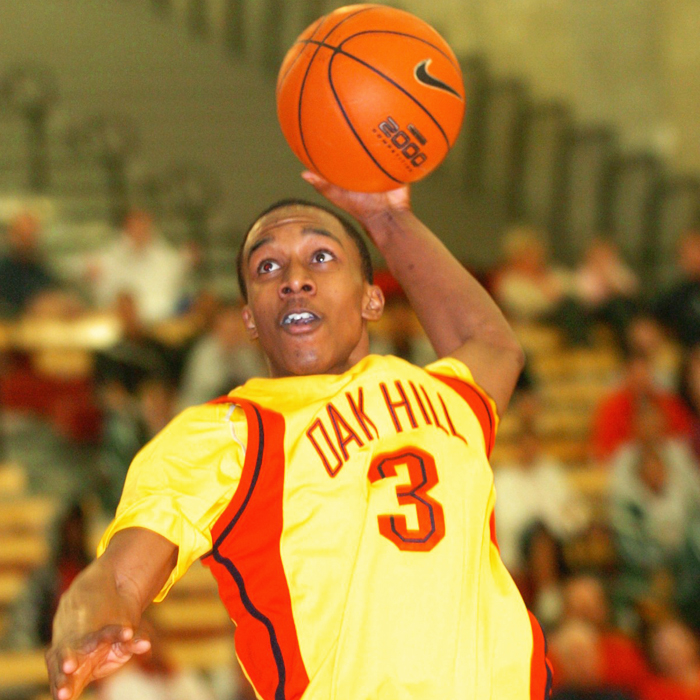 6'1" - PG - 2008
11. Brandon Jennings, Oak Hill Academy (Mouth of Wilson, Va.) 6-1 PG, 2008:
Why: Fast, quick and spectacular ball-handling combined with dominating play.
The Skinny: Studied AND1 Mixtapes and incorporated many of these moves while winning both FAB 50 and travel ball national titles.
10. Trevor Dunbar, St. Ignatius (San Francisco, Calif.) 5-9 PG, 2014:
Why: Hard to takes your eyes off the Shift Team General.
The Skinny: You didn't want to be embarrassed because seven figure mixtapes assured everyone would see it.
9. Seventh Woods, Hammond School (Columbia, S.C.) 6-1 PG, 2016:
Why: Lob game and early popularity made him must-see.
The Skinny: Explosiveness and body control created some of the best dunks we've captured on film.
8. Austin Rivers, Winter Park (Fla.) 6-4 SG 2011:
Why: Name and ability to break down defenders off dribble made him a polarizing figure.
The Skinny: Shined in big games, cocky and competitive streak and had the advantage of consistent national exposure.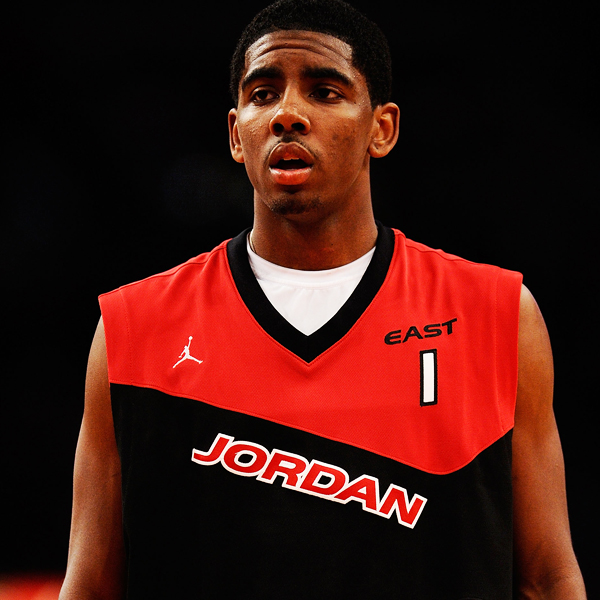 6'2" - PG - 2010
7. Kyrie Irving, St. Patrick (Elizabeth, N.J.) 6-2 PG, 2010:
Why: Scoring, handling and passing talent combined with insane lay-up package.
The Skinny: Ball-dominant point guard has been called by more than one prominent high school coach the best player he's ever coached against.
6. Andrew Wiggins, Huntington Prep (Huntington, W. Va.) 6-6 SF, 2013:
Why: Natural talent level, second jumps made him a filmer's dream.
The Skinny: Was so naturally talented would never be able to live up to the insane hype but he's still really good, and rich.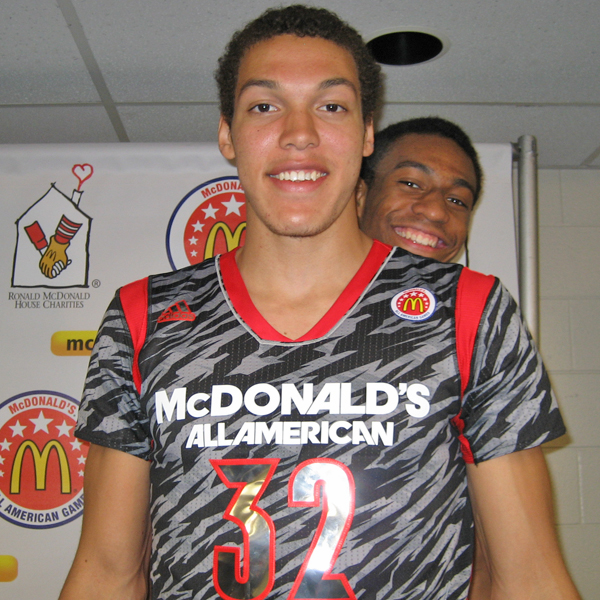 6'7" - SF - 2013
5. Aaron Gordon, Archbishop Mitty (San Jose, Calif.) 6-7 SF, 2013:
Why: Terrific combination of power and finesse and capable of dunks usually reserved for small guards.
The Skinny: Game possessed all the ingredients fans love and his character and fan-friendly nature only added to his appeal.
4. Marcus LoVett Jr., Morgan Park (Chicago, Ill.) 5-11 PG, 2015:
Why: Well-traveled talent burst onto the scene as a freshman and never let fans down.
The Skinny: His boldness and confidence were only matched by his first step and ability to change direction.
3. Aquille Carr, Princeton Day Academy (Baltimore, Md.) 5-7 PG 2013:
Why: Everybody loves the little guy with mad skills on the court.
The Skinny: Strength, leaping ability, quickness and playground flair made him popular and his street-wise demeanor and swag made "The Crime Stopper" a legend.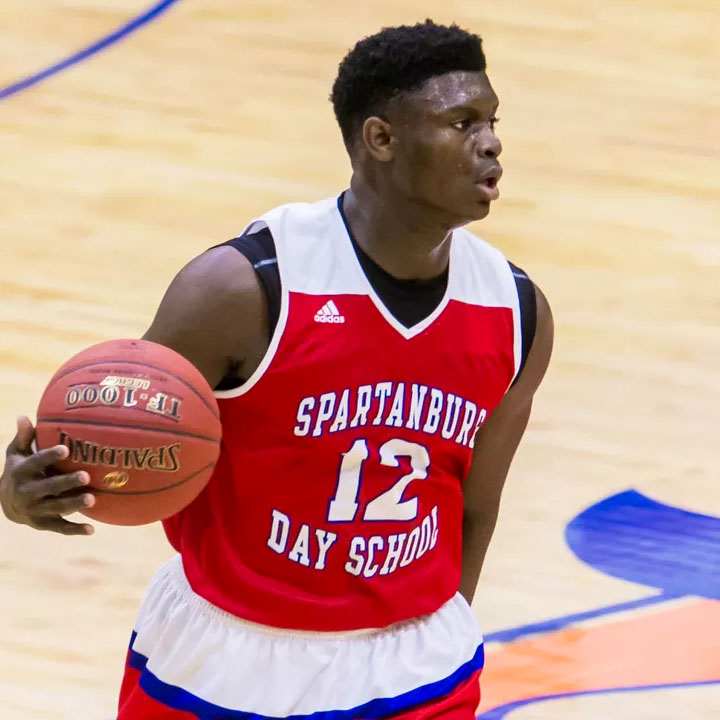 6'6" - PF - 2018
2. Zion Williamson, Spartanburg Country Day (Spartanburg, S.C.) 6-7 SF, 2018:
Why: A legend in his own time.
The Skinny: Quickly showed that his game and the sheer stunning ferocity of his mixtape would translate to the next levels.
1. John Wall, Word of God (Raleigh, N. C.) 6-3 PG, 2009:
Why: What other NBA level guard has his combination of size, speed, athleticism, skill, and finishing ability?
The Skinny: His best mixtape (produced by Hoopmixtape) has stood the test of time and was evident his vast skill would translate, unlike other popular guards on this list.
Honorable Mention/Just Missed List:
Dominic Artis
Deuce Bello
Jaylen Brown
Josh Christopher
Kiwi Gardner
Jalen Green
Cezar Guerrero
Jaylen Hands
Ryan Harrow
Kasey Hill
Stanley Johnson
Jalen Lecque
Mario "Hoodie Rio" McKinney
Jabari Parker
Julius Randle
Mikey Williams
Ronnie Flores is the National Grassroots Editor of Ballislife.com. He can be reached at [email protected]. Don't forget to follow him on Twitter: @RonMFlores