The Dallas Wings will matchup against the Atlanta Dream at home for game 2. Here, you will find the WNBA betting odds, stats, trends, player prop bets, and predictions for Tuesday, Sept. 19.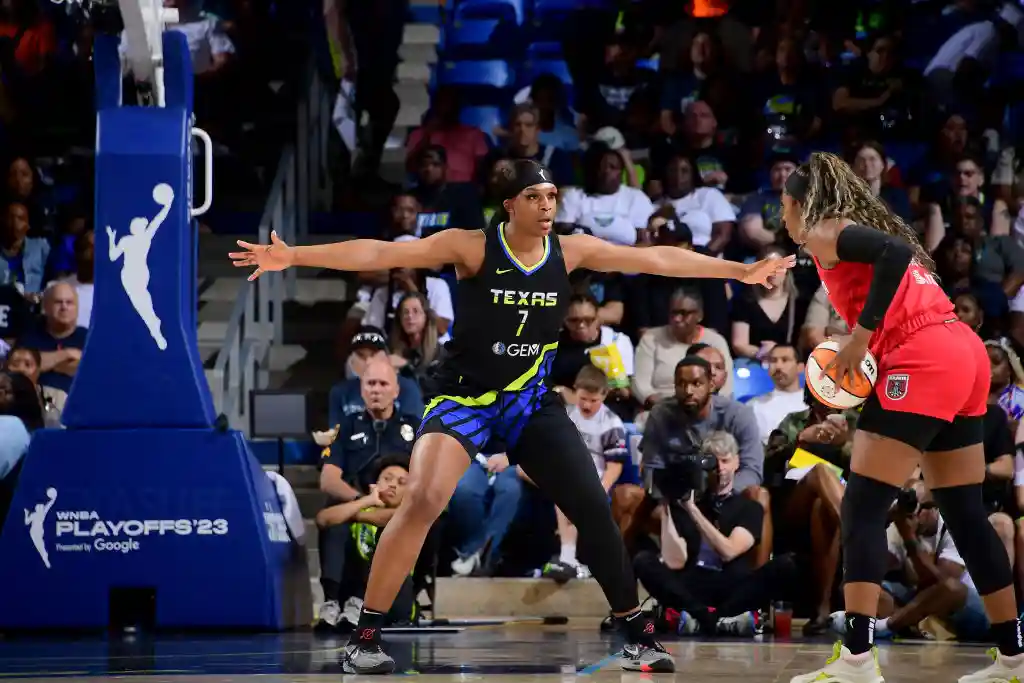 Tonight, is Game two of the first-round WNBA Playoffs between the Dallas Wings (1-0, 1-0 Home) and the Atlanta Dream (0-1, 0-1 Away). The Dallas Wings, originally the Detroit Shock, are in their third straight playoff appearance, in which they lost in the first round the last two years. Led by head coach Latricia Trammell, Dallas will look to advance to the semifinals with a victory against Atlanta. In the last matchup, Dallas overcame a 20-point deficit, and defeated the Dream 94-82. Both Dallas and Atlanta shot over 40 percent from the three-point range. With tonight possibly an elimination game for Atlanta, can they force a game three?
In this article, I will break down the WNBA betting odds, statistics, trends, odds, player prop bets, and predictions. The matchup will begin at 9 p.m. ET, at College Park Center, located in Arlington, Texas. If you're Betting on the WNBA and interested in watching, the game will air on ESPN. For the best betting odds, stats and analysis, here is information to know.
WNBA Game 2 Odds: Wings vs. Dream

Dallas Wings -6.5 (-110)
The Dallas Wings swept the Atlanta dream in four regular season games, in which they covered the spread in each. Down by 20 points in game one, the Wings rallied back to take the victory over Atlanta. Dallas outscored Atlanta 28-13 in the second quarter, and 27-12 in the final quarter.
Dallas, the top rebounding team in the league, dominated on the rebounds, 44-32, and capitalized off inside scoring, and fast break points. Even down points, Dallas managed to seal the victory, and covered the spread by 12 points. Forward Satou Sabally erupted for 32 points, 4 steals, and 5 rebounds, on 11-20 and 3-5 three-point shooting. Dallas guard, Arike Ogunbowale, who's been sensational all season, added 24 points, 4 steals, and 9 rebounds on 10-23 field goal shooting. She had 11 points in the second quarter, and 15 in the first. Center Teaira McCowan scored 17 points, along with 14 rebounds.
For Atlanta, Rhyne Howard led the way with 36 points, 3 steals, and 4 assists. Allisha Gray was a force on the defensive end, with 3 steals, 7 rebounds, and 21 points. Atlanta Dream finished the matchup shooting close to 50 percent from three-point shooting.
Why the Dallas Wings will cover
Dallas was able to secure the victory and cover, despite Atlanta shooting lights out from downtown. Overall, the Wings are the superior team. Their prolific rebounding skills creates second chance opportunities, which was a key factor in paint domination. Never a strong shooting team beyond the perimeter, Dallas shot 41.2 percent from three. With Satou Sabally playing as well as she's playing, along with Ogunbowale, it's hard to fade Dallas here. This season, Dallas finished 20-19-1 against the spread, and has covered in four straight games.
Over the past ten games, the Wings are averaging 92 points, and the Storm 93. With home court advantage, Dallas finished the season 11-9 at home, and 10-10 against the spread in front of their home fans.
In three games against the Dream this season, the Wings averaged 88 points, 43.3 rebounds, 19.2 assists, 7.3 steals, and shot 42 percent from the field. With three-point shooting as their weakness, they make up for it on the rebounds. The Atlanta Dream ranked 8th in the WNBA in three-point shooting (33.6), and I don't see them repeating their last performance. In three matchups against Dallas, Atlanta averaged 76 points, and shot less than 30 percent from downtown. In a must win game, I do think Atlanta will keep things fairly close. However, they are 8-11 against the spread in road games. The closest Atlanta came to covering the spread in all matchups against Dallas was seven points back on May 20.
Stay tuned for more WNBA and betting related articles. Click here
Sara Jane Gamelli is a full-time Sportswriter at BallisLife, and Sports Content Creator on Twitch and TikTok. She has a focus on the NBA, WNBA, NCAA Basketball, and the NFL. Sara Jane currently resides in Connecticut with her Cat and Dog. SJ has her undergraduate degree from the University of Connecticut in Economics, with a minor in business administration.
Tweets by BallislifeBets
NATIONAL PROBLEM GAMBLING HELPLINE
1-800-522-4700
The National Council on Problem Gambling operates the National Problem Gambling Helpline Network. The network is a single national access point to local resources for those seeking help for a gambling problem. The network consists of 28 contact centers that provide resources and referrals for all 50 states and US territories. Help is available 24/7 and is 100% confidential.