Subscribe on SoundCloud | Subscribe on Apple Podcasts
On Episode 92 of the "In The Paint" Show, co-hosts Ronnie Flores and Devin Ugland discuss the College Football National Championship game in which Alabama defeated Ohio State. Should there be an asterisk next to this year's National Title? Is Nick Saban the GOAT of college football coaches?
Hit the PLAY button below to tune into In The Paint 92!
The guys also touch on the NBA's latest issues with COVID-19 outbreaks. With multiple games postponed this week, and no bubble to fall back on, how should the NBA proceed? What further steps could the Association take to ensure each player, coach and staff member are minimizing their exposure to the illness?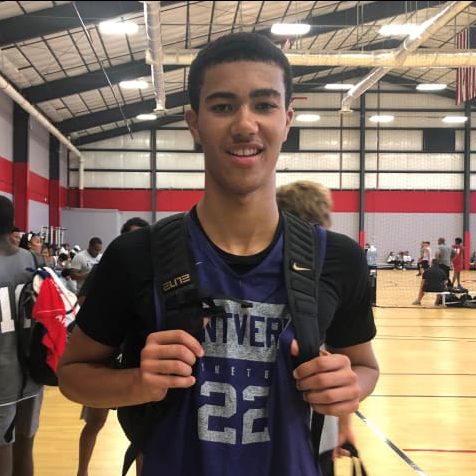 6'7" - SF - 2021
Next, Ron and Dev discuss the latest FAB 50 National Rankings and the standouts from the first set of games at the NIBC St. James Invitational. ESPN's National Director of Recruiting, Paul Biancardi, is the show's first guest as he joins to break down what he's evaluated so far St. James and his approach to scouting and evaluating during the COVID-19 Pandemic. Biancardi gives us the inside scoop on which teams and players have impressed him most so far and which games he's looking forward to seeing in the next week.
The final guest of the show is La Lumiere head coach Pat Holmes who gives the listeners an inside look at how the National Interscholastic Basketball Conference (NIBC) was born and where it's headed, the precautions the St. James is taking to avoid a COVID outbreak and the early ups and downs facing his team this season.