We continue our countdown of the Top 30 mixtape players in the Ballislife era (back to 2005) with No's 11-15, including one Mr. Basketball USA choice and a high-flyer who beat a No. 2 pick in the NBA draft in a dunk contest while in high school. We'll continue our six-part countdown on June 26.
Video is at the heart of what we do as a company. Even though we've branched out into many other business ventures, we still get excited as ever and look forward to putting out mixtapes. Though the definition of a mixtape has changed a bit over time because of the impact of social media, the 30 special talents who made the cut as the greatest mixtape players of all time have stood the test of time.
The criteria is the best combination of that one sick mixtape, longevity, combination of multiple good mixes, and large viewing numbers across all platforms. It's simply not just the 30 players with the most views.
After checking out part No. 4 below, don't forget to sound off with your thoughts on our various social media platforms!
Top 30 Countdown: No.'s 11-15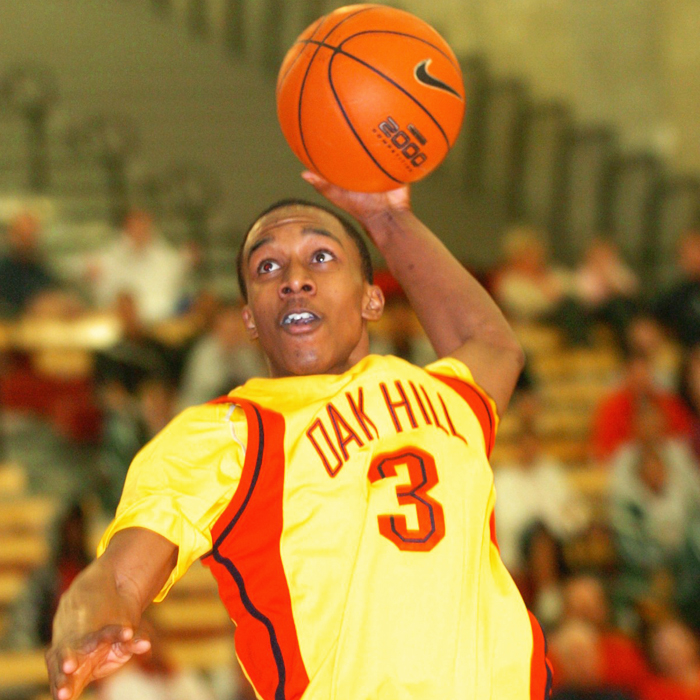 6'1" - PG - 2008
11. Brandon Jennings, Oak Hill Academy (Mouth of Wilson, Va.) 6-1 PG, 2008:
This left-handed point guard checks all the boxes to be on this list: flashy, confident, quick, fast, stellar ball-handling and most of all a winner. Jennings, in fact, is one of the most accomplished players in this countdown, as he dominated in both a high school and grassroots setting for four years. He made big shots as a freshman at Dominguez (Compton, Calif.) and before his junior year was the point guard on one of the greatest travel ball teams of all time (SoCal All-Stars) that went 48-0 and won five major tournaments. He then transferred to Oak Hill, where he played a major role on a FAB 50 national title team as a junior. In the summer of 2007, he switched to Belmont Shore, which he led to the 2007 RBK Summer Championships even though friend DeMar DeRozan (No. 21 on this list) left the team before the tourney started. In his final year at Oak Hill, Jennings used his great all-around skill that he honed at Rowley Park in SoCal to set school records of 1,312 points and 35.5 ppg while earning Mr. Basketball USA honors. Check out Jennings' OG mix below!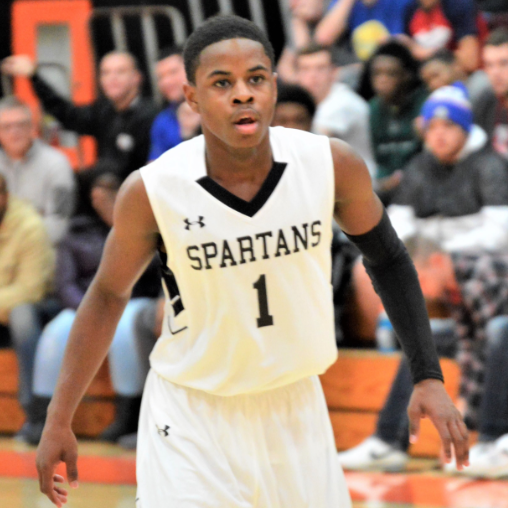 5'6" - PG - 2019
12. Chase Adams, Orr (Chicago, Ill) 5-7 PG 2018:
If any player meets the requirements set forth to make this list it's Adams. Our mixtapes of him date back to 2013 when he was a 4-foot-11 point guard cooking and dropping dimes against much bigger opponents. That video of him as a 7th grader has more than 15 million views. Yup. 15 million. As Adams hit eighth grade and continued into high school his videos continued to do well across our platforms, consistently drawing into the millions of views for his dynamic playmaking ability. Adams' quickness, shiftiness, ball handling and passing ability helped him become one of the top PG's in the Chicago-area by his senior year as he helped Orr high school win the 2018 IHSA Class 2A championship. Adams took a prep season at Link Year Prep before signing with the University of Portland. He turned in a strong freshman season starting 17 of the 18 games he played in averaging 7.1 points and 3.9 assists per game. Check the video below to see Adams' throwback mix!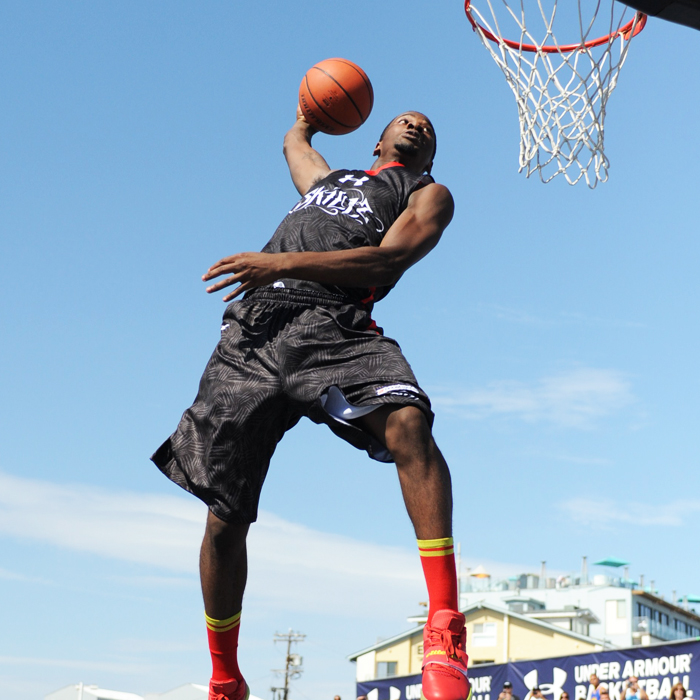 6'5" - SF - 2012
13. Shaquille Johnson, Milton (Milton, Ga.) 6-5 SF 2012:
Shaq can simply sky, and his style and grace as a dunker puts him high on our all-time list. What makes Shaq a legend in the mixtape world is his performance at the 2011 Boost Mobile Elite 24 at Venice Beach. He took on Derrick Williams, after he was already drafted No. 2 in the NBA Draft, in the dunk contest and bested him with his blend of bounce, creativity and power windmill dunks. "Sir Bounce A Lot" also won the dunk contest at the Beach Ball Classic and was narrowly edged out by Marshall Plumlee at the 2010 City of Palms Classic dunk contest in what was one of the best high school contests we've ever seen. Shaq was a classic windmill dunk who could throw down with both flair and authority, but he could also play, too. Shaq averaged 16 ppg, 8.0 rpg; 2.5 bpg, to go along with 93 dunks, as a senior for a ultra-talented Milton team that finished 31-1 and No. 7 in the FAB 50.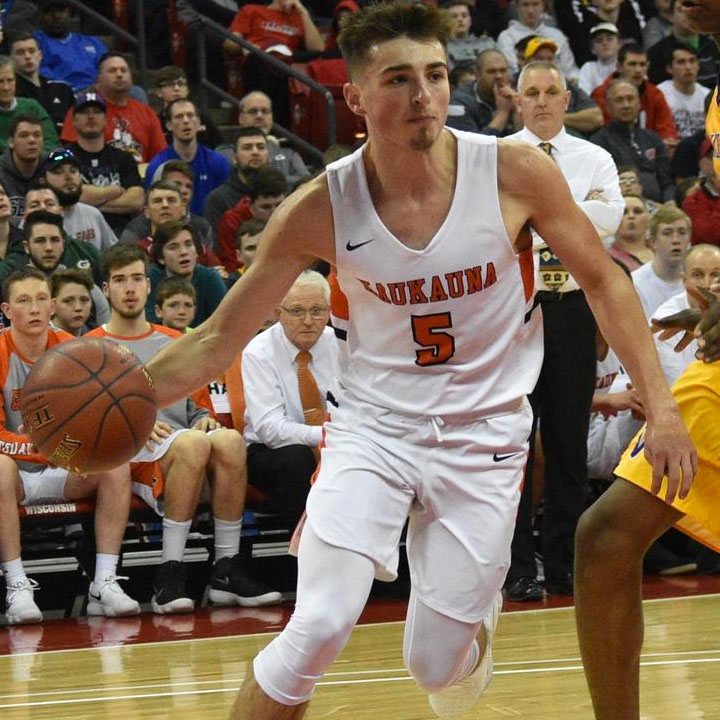 6'0" - PG - 2018
14. Jordan McCabe, Kaukauna (Kaukauna, Wis.) 5-10 PG 2018:
In his 8th grade mix, we dubbed McCabe as "the next white chocolate" for good reason. The high IQ, crafty and confident point guard ran the show for every team he played for with amazing pace and incredible flair. McCabe's passing, shooting and court vision allowed him to compete at the highest levels of the high school, travel ball and camp circuits and landed him a scholarship to West Virginia to play for Bob Huggins. The 6-footer was named Mr. Basketball in Wisconsin his senior year after averaging 26.7 points and 7.8 rebounds per game to lead Kaukauna to a WIAA Division 2 state title. McCabe's 8th and 9th grade mixtapes drew more than a million views each and his 1v1 King of the Court vs. Jahvon Quinerly at the Ballislife All-American Game practice in 2018 has more than 1.2 million views.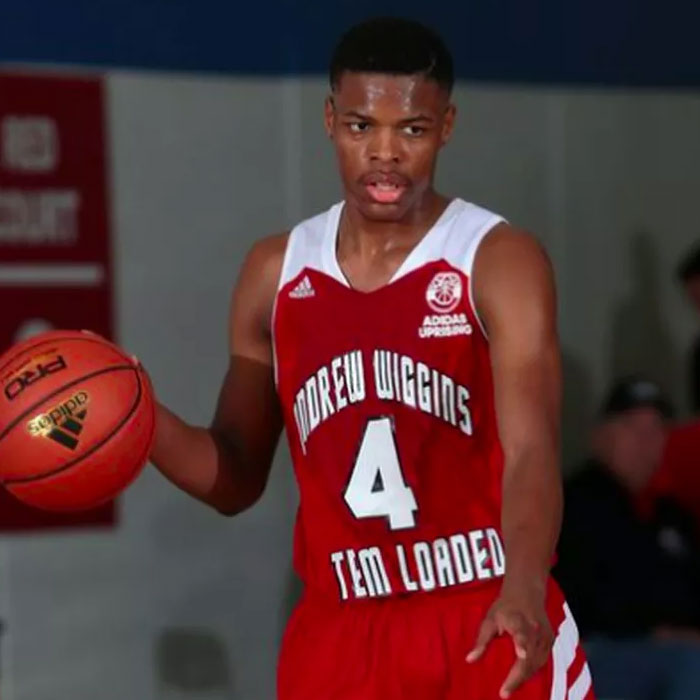 6'2" - PG - 2016
15. Dennis Smith Jr., Trinity Christian (Fayetteville, N.C.) 6-2 PG, 2016:
No matter where you saw Dennis Smith, Jr. play at the high school level, he always put on a show for the crowd. The 6-foot-2 point guard embodied the terms "bouncy" and "explosive," and his drives to the rim usually ended in someone getting a dunk thrown down on their head. Smith wasn't just a dunker, however, as his all-around feel for the point guard position – passing, ball-handling, court vision – led to him being considered among the top 10 players in the country during his senior year. Smith, Jr. went on to play one season at NC State before declaring for the NBA Draft. Smith was selected ninth overall by the Dallas Mavericks in 2017 before being traded to the Knicks in the blockbuster deal for Kristaps Porzingis. Check out Smith's crazy junior season mixtape below!
Ronnie Flores is the National Grassroots Editor of Ballislife.com. He can be reached at ronnie@ballislife.com. Don't forget to follow him on Twitter: @RonMFlores