We continue our countdown of the Top 30 mixtape players in the Ballislife era (back to 2005) with No's 21-25, including the player who helped launched Ballislife into a legit media company. We'll continue this over the next month in a six-part countdown.
Video is at the heart of what we do as a company. Even though we've branched out into many other business ventures, we still get excited as ever and look forward to putting out mixtapes. Though the definition of a mixtape has changed a bit over time because of the impact of social media, the 30 special talents who made the cut as the greatest mixtape players of all time have stood the test of time.
The criteria is the best combination of that one sick mixtape, longevity, combination of multiple good mixes, and large viewing numbers across all platforms. It's simply not just the 30 players with the most views.
After checking out part No. 2 below, don't forget to sound off with your thoughts on our various social media platforms!
Top 30 Countdown: No.'s 21-25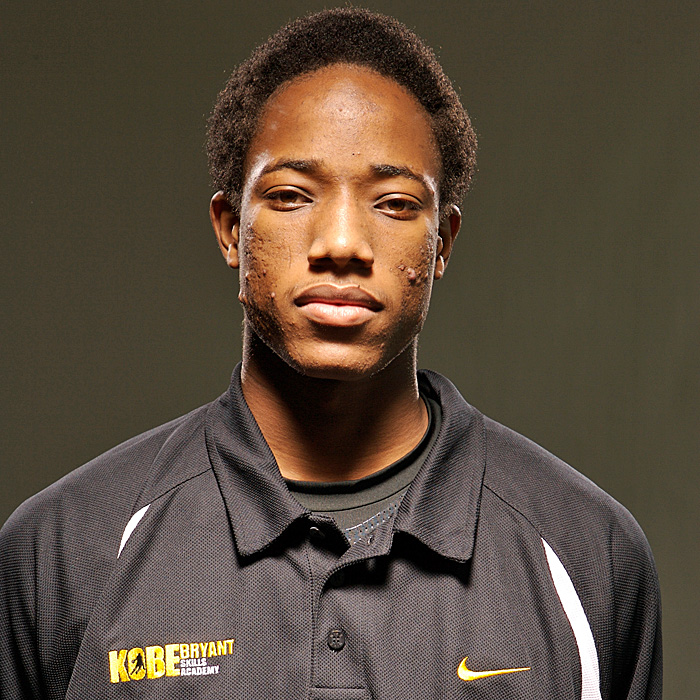 6'7" - SF - 2008
21. DeMar DeRozan, Compton (Compton, Calif.) 6-7 SF, 2008:
When Ballislife President Matt Rodriguez headed to the Hub City in late 2006 to film this rising junior, some of the Tarbabes' faithful, and even coach Tony Thomas, wondered why he would stand on the baseline and film. Eventually, Thomas (and the players) got comfortable with being filmed and looked forward to watching the highlights, even if it wasn't easy to head to the school library or nearly impossible on their phones. Eventually, the world got to see what made Ballislife follow DeRozan in the first place, as his mixtape was prominently featured in the "The Project, Vol. 1" which along with "Hoopmixtape.com, Vol. 1" ushered in the modern-era of mixtape highlights. It was easy to see why DeRozan was such a BIL trailblazer: zero-gravity dunks and major league offensive game as an All-American wing who was destined for the NBA. He led the Tarbabes to back-to-back Moore League titles and averaged 30.6 ppg and 8.9 rpg before moving onto USC and developing into a NBA all-star.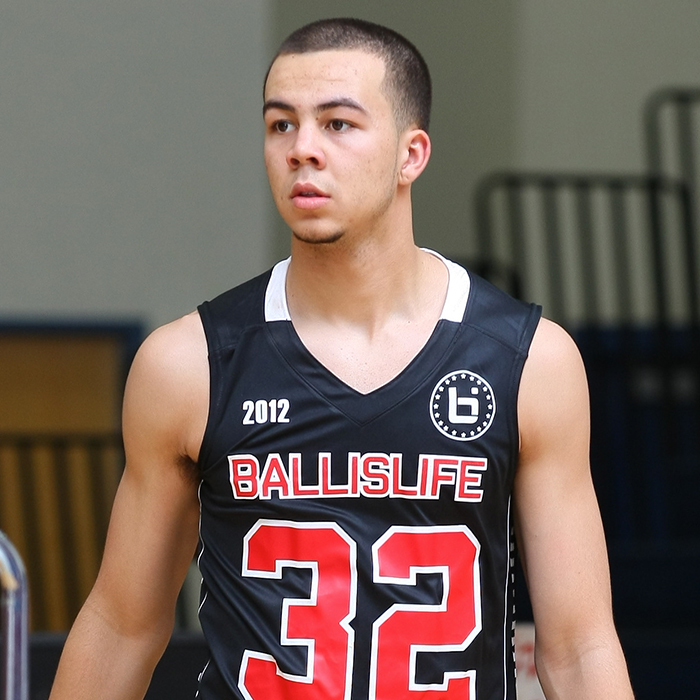 6'3" - CG - 2012
22. Gabe York, Orange Lutheran (Orange, Calif.) 6-3 SG 2012:
York pulled off one of the most defining moments in the history of mixtapes when he dunked on an unsuspecting defender and screamed "Ballislife" into the baseline cameras. That play went viral, but it always seemed as if York would do something that would wow audiences or make the rounds during the early days of social media. Fans loved York because he was a smallish guard who could rise up down in the land of the giants at any time from any angle, whether it be in the open court or a half-court setting. York had that natural lean when he dunked that makes fans shake their head and he was also a fearless scorer who had a wicked crossover in his arsenal. York participated at the 2011 Boost Mobile Elite 24 and averaged 24.9 ppg, 4.8 rpg, 2. 7 apg, and 2.3 spg as a senior on his way to becoming OLu's all-time scoring leader.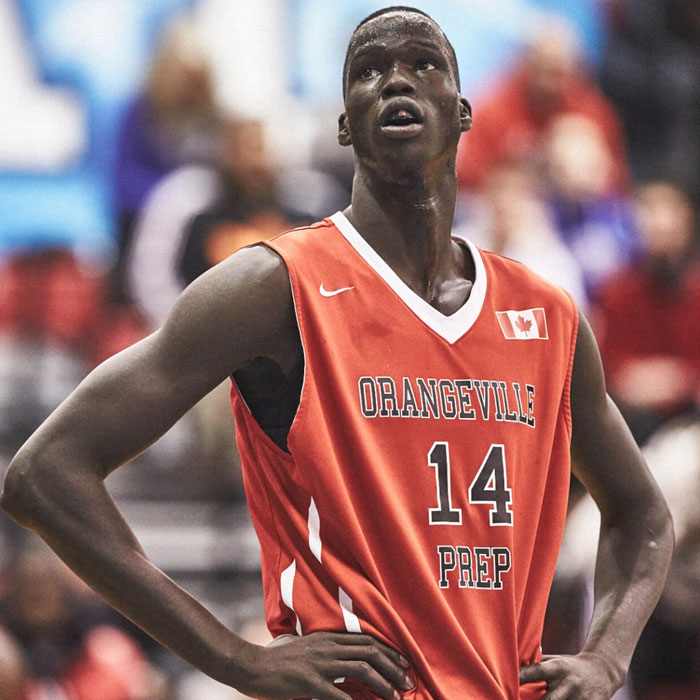 7'0" - C - 2016
23. Thon Maker, Orangeville Prep (Orangeville, Ontario) 7-0 PF 2016:
Big men usually go under appreciated by the mixtape community, but Maker was one of those high school standouts that had the element of surprise and the ball-handling skill of a player six inches shorter. He burst onto the scene after escaping Civil War-torn South Sudan and emerging at Carlisle School (Martinsville, Va.) after a stay in Australia. He was named Gatorade State Player of the Year in 2014 and was considered one of the nation's top recruits for 2016. He actually was considered a 2015 prospect for a short time and even played in the 2015 Ballislife All-American Game, scoring 17 points and grabbing six rebounds. It's what he did later in that summer at the Las Vegas Fab 48 (after earning MOP honors at the 2015 NBPA Top 100 Camp) that turned him into a household name and mixtape legend. Going up against Bam Adebayo, Maker hit him with a wicked crossover that would have made Tim Hardaway proud and canned the jump shot. Moves like that kept fans wanting more, as Maker played hard and showed enough offensive skill to keep fans on the edge of their seat in anticipation of the next great move and NBA scouts on their cellphones. Skilled big men were the rage when Maker hit the scene and his package of skills was enough for the Milwaukee Bucks to draft him at No. 10 in 2016.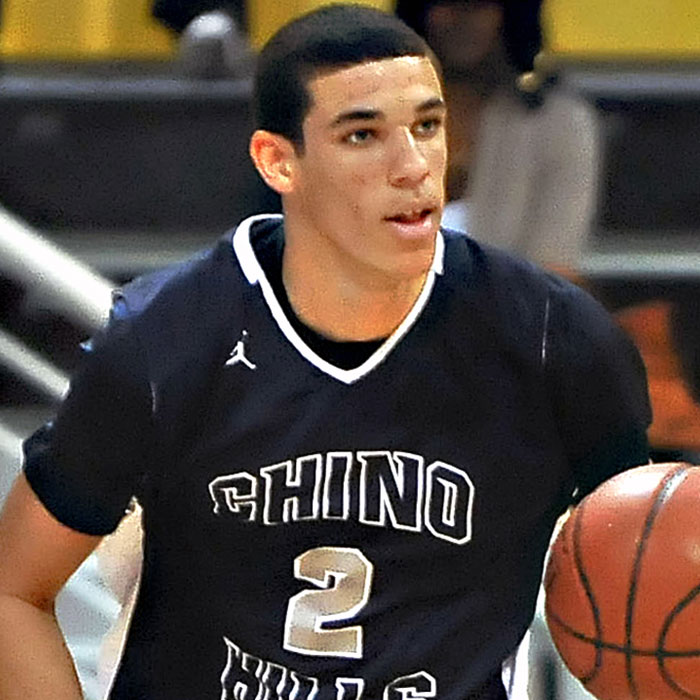 6'6" - PG - 2016
24. Lonzo Ball, Chino Hills (Chino Hills, Calif.) 6-6 PG 2016:
Zo's senior year at Chino Hills was one of the more memorable single season high school efforts we've seen. The 6-foot-6 point guard averaged 23.9 ppg, 11.3 rpg , 11.7 apg, 5.1 spg, and 2.0 bpg, leading the Huskies to a 35-0 record, section and state Open Division titles, as a public school playing a national schedule. Ball's basketball IQ, passing ability and overall feel for the game, combined with Chino Hills' breakneck style of play, had fans packing gyms across the country, lining up hours before tip-off to try and get a glimpse of the show. First-time viewers were often left wide-eyes and speechless when Zo would throw his football style full-court passes which hit a teammate in stride for an easy bucket. Lonzo finished his high school career with 2,522 points, 1,204 rebounds, 1,214 assists (state No. 1 all-time) and 592 steals (state No. 2 all-time), including 408 assists and 178 steals in his final high school season. Ball's official BIL mixtape garnered more than 1.6 million views.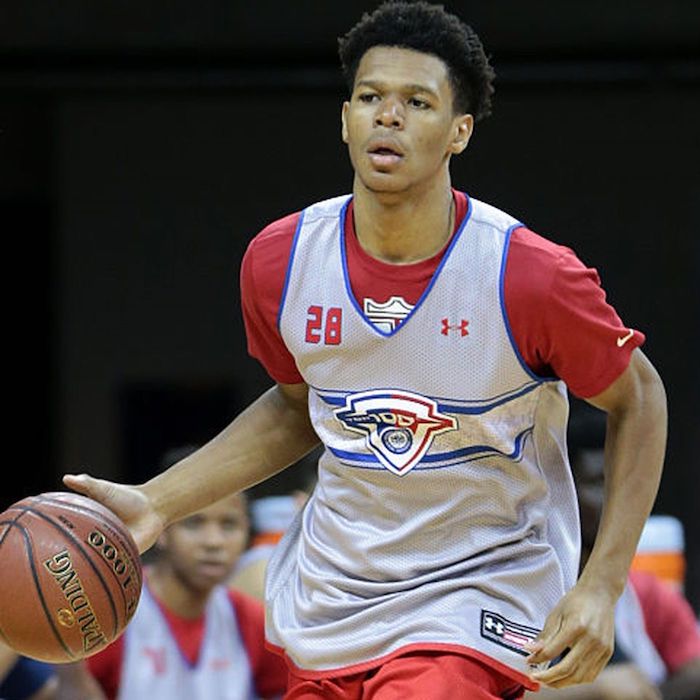 6'3" - PG - 2017
25. Trevon Duval, IMG Academy (Bradenton, Fla.) 6-2 PG 2017:
Explosive is how to describe the player rated as the nation's top point guard recruit by ESPN, Rivals and the Hoop Scoop in 2017. Duval made his mark in summer grassroots events with his penchant for big plays and power dunks with a flair for the dramatic. He also made it look so easy at times, that the anticipation of what Duval would do at the higher levels of the game was quite high. Duval led WE-R1 to the Under Armour Association title and earlier helped the New Jersey Playaz win the 2014 Nike EYBL title. He wasn't too shabby during his senior season of high school, either, averaging 16.2 ppg, 3.0 rpg, 7.0 apg for a 26-2 team that finished No. 8 in the FAB 50.
Ronnie Flores is the National Grassroots Editor of Ballislife.com. He can be reached at [email protected]. Don't forget to follow him on Twitter: @RonMFlores