We continue our countdown of the Top 30 mixtape players in the Ballislife era (back to 2005) with No's 16-20, including one of the most popular and viral players of all-time and one of the best dunkers we've ever seen at the high school level. We'll continue our six-part countdown on June 24.
Video is at the heart of what we do as a company. Even though we've branched out into many other business ventures, we still get excited as ever and look forward to putting out mixtapes. Though the definition of a mixtape has changed a bit over time because of the impact of social media, the 30 special talents who made the cut as the greatest mixtape players of all time have stood the test of time.
The criteria is the best combination of that one sick mixtape, longevity, combination of multiple good mixes, and large viewing numbers across all platforms. It's simply not just the 30 players with the most views.
After checking out part No. 3 below, don't forget to sound off with your thoughts on our various social media platforms!
Top 30 Countdown: No.'s 16-20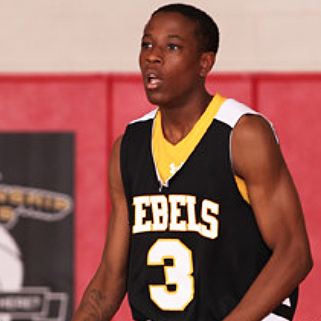 5'7" - PG - 2015
16. Trae Jefferson, Believe Prep Academy (Rock Hill, S. C.) 5-7 PG, 2015:
The small, quick and shifty guards always seem to make some of the most exciting mixtapes and Jefferson fits that bill. At 5-feet-7, Jefferson was a terror to deal with in the open court due to his ability to change speeds and direction on a dime and utilize his super crafty finishing package around the rim to score much bigger than his size would lead one to believe. Jefferson's lightning quick crossover and second level acceleration embarrassed countless defenders who tried to check him in isolation situations. One of Jefferson's most devastating moves was his split of a double team into a whirlwind of a spin move and finish in the painted area. The Milwaukee-native played two seasons of college basketball at Texas Southern and his most popular Ballislife mix, included below, drew more than four million views. If you're not familiar with Jefferson's game or need a refresher course, we've dropped a video below for you to check out.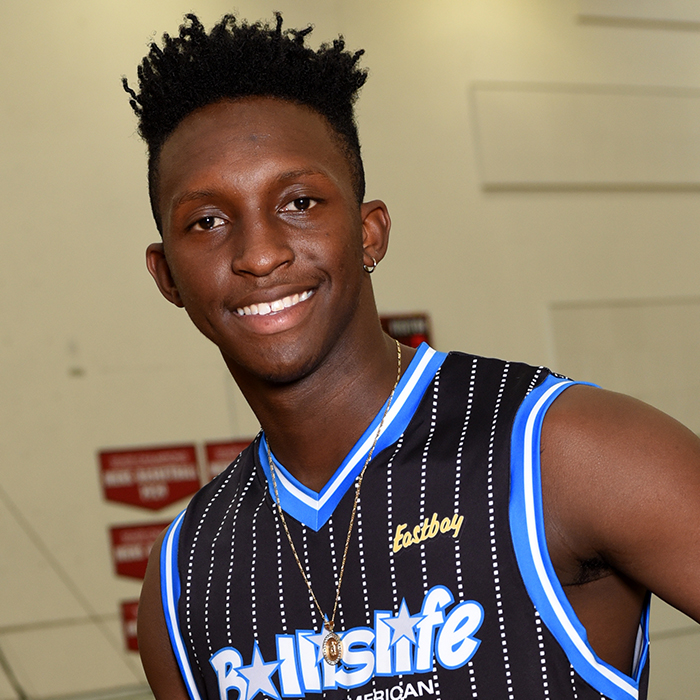 6'2" - SG - 2016
17. Kwe Parker, Wesleyan Christian Academy (High Point, N.C.) 6-2 PG 2016:
When you think of a straight vert and someone who can do insane dunk contest style dunks, this North Carolina A & T guard is one of the first players to come to mind. No one remembers much of what Parker accomplished as a high school player, but he was a quality, all-state level performer who averaged 14.0 ppg as a junior and led his team to a 20-9 mark as a senior. What people remember, and loved to watch on their smart phones, was his insane dunks, as Parker threw down with flair and creativity. He won the dunk contest at the 2015 City of Palms Classic and another big-time contest earlier that summer in Vegas. Parker didn't invent the 360 scoop dunk, but it was his signature move and just jaw-dropping to watch. Another fantastic dunk came through High City, N.C. prior (Deuce Bello) and as fantastic a dunker as he was, Parker took it to the next level as the latest in a long line of dunkers from the first state in flight.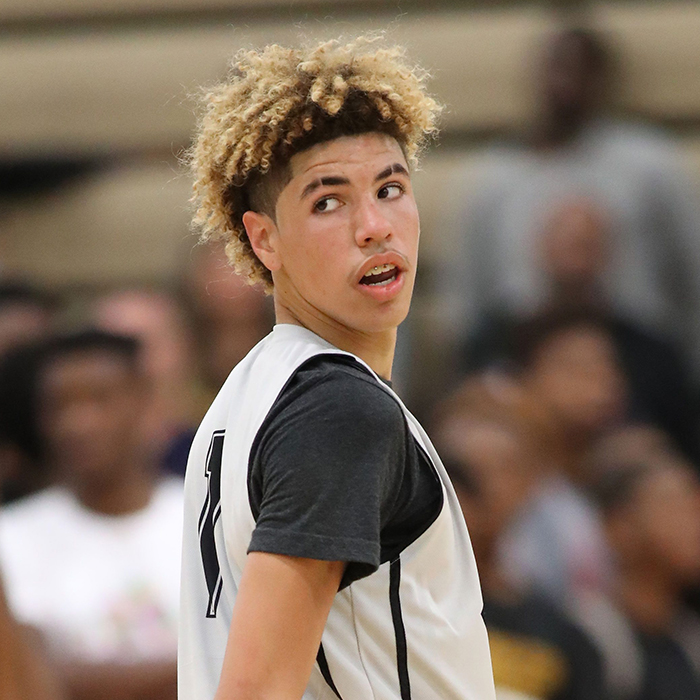 6'6" - PG - 2019
18. LaMelo Ball, Spire Academy (Geneva, Ohio) 6-7 PG 2019:
Ball has been in the spotlight of mixtapes since he was a sixth grader playing 17u with his brother on the family's QJZ travel team. Yes, that was well before the Big Ballers came about when Melo was a 5-foot-5 high volume shooter with a slingshot style form. Times certainly changed, however, as Ball has not only grown in size, but also drastically changed his game from his middle school days. The now 6-foot-8 point guard entered high school with a ton of fanfare and didn't disappoint as he averaged 16.4 points his first season at Chino Hills, helping the Huskies to a 35-0 record on the national stage. Chino Hills went on to win CIF Southern Section and State Open Division titles that year, playing in front of sell-out crowds in just about every gym it played in. Melo took over the PG spot full-time during his sophomore year and put up massive scoring numbers with 26.4 points per game and a 92-point effort in a win over Los Osos. Many scoffed at Ball leaving Chino Hills to play overseas in Lithuania, but after stops there, at SPIRE Academy, the JBA and professionally in Australia, the youngest Ball brother is projected as a top three pick in the 2020 NBA Draft. Check out our mix on LaMelo's full evolution below!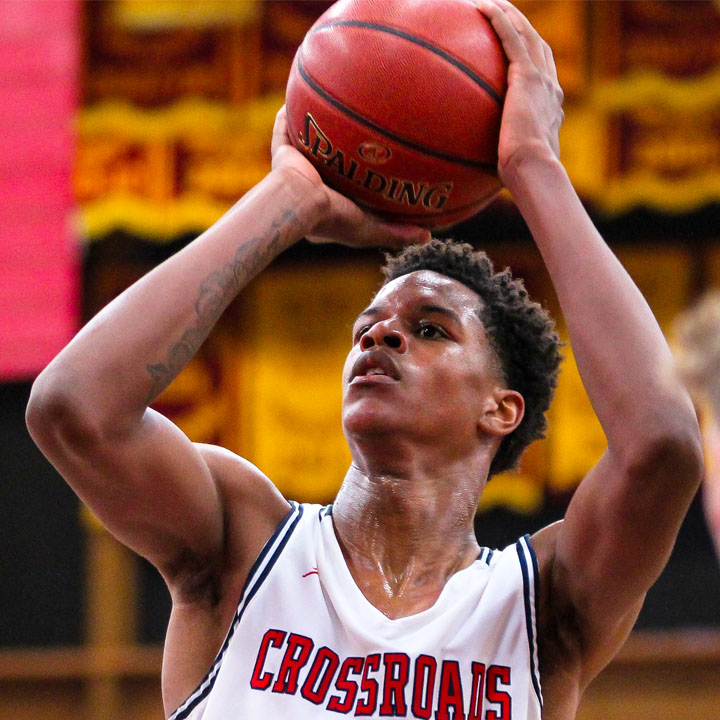 6'10" - PF - 2018
19. Shareef O'Neal, Crossroads (Santa Monica, Calif.) 6-10 PF 2018:
Sons of NBA legends always seem to draw tons of mixtape views, but the key to those becoming a top viewed player is their ability to prove they have game, too. Shareef did just that during his time at Crossroads as the 6-foot-10 forward differentiated himself from his father as guy who could score fluidly on the perimeter with pull-up jumpers and also get to the rack off the dribble and create highlight-reel dunks. O'Neal's senior year was a memorable one as he led the Roadrunners to a CIF Southern Section Division 2AA title appearance (where they fell to rival Brentwood) and a CIF State Division II championship win over Alameda. O'Neal spent his first collegiate season at UCLA before making the move to his father's alma mater, LSU.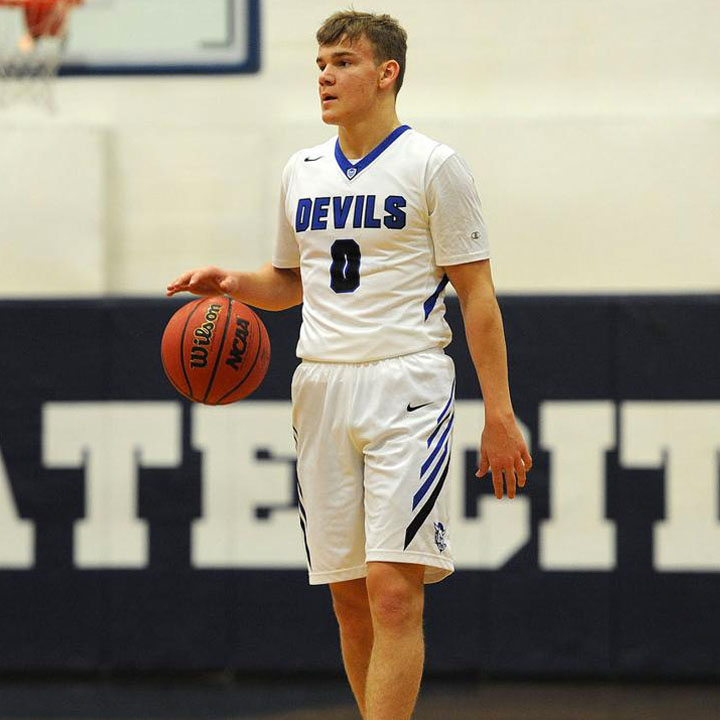 6'2" - CG - 2018
20. Mac McClung, Gate City (Gate City, Va.) 6-2 SG 2018:
It wasn't easy to impress an online audience during the Zion Williamson era, but McClung was one of the few high school players who could command attention while Zion was kicking butt at a small school in South Carolina. McClung had flair, could do contest-style throw downs during a game, and was a big play performer. Most of all, McClung made winning plays and helped his small-town high school on the Virginia-Tennessee border win plenty of games. We actually had an opportunity to live stream four of McClung's games his senior season at he chased the single-season Virginia High School League (VHSL) scoring mark of 948 points set by NBA immortal Allen Iverson. Mac broke AI's record in five less games and finished his senior season scoring 1,153 points and a VHSL record 2,801 for his career. He also won the Slam Dunk contest at the Ballislife All-American Game and showed his competitiveness against street ball legend Bone Collector at halftime of the festivities.
Ronnie Flores is the National Grassroots Editor of Ballislife.com. He can be reached at ronnie@ballislife.com. Don't forget to follow him on Twitter: @RonMFlores