We continue our countdown of the Top 30 mixtape players in the Ballislife era (back to 2005) with No's 6-10, which include three of the most well-known players on the list and two who were known early for their insane mixtapes. We'll continue our six-part countdown next week!
Video is at the heart of what we do as a company. Even though we've branched out into many other business ventures, we still get excited as ever and look forward to putting out mixtapes. Though the definition of a mixtape has changed a bit over time because of the impact of social media, the 30 special talents who made the cut as the greatest mixtape players of all time have stood the test of time.
The criteria is the best combination of that one sick mixtape, longevity, combination of multiple good mixes, and large viewing numbers across all platforms. It's simply not just the 30 players with the most views.
After checking out part No. 5 below, don't forget to sound off with your thoughts on our various social media platforms!
Top 30 Countdown: No.'s 6-10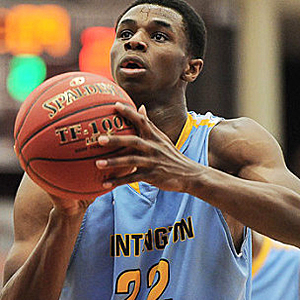 6'7" - SF - 2013
6. Andrew Wiggins, Huntington Prep (Huntington, W. Va.) 6-6 SF, 2013:
There's a good reason why Ballislife co-owner and OG videographer says that Wiggins is still one his favorite players he's filmed to this day. The 6-foot-6 wing was a filmer's dream because of his explosive athleticism and aggressiveness when attacking the rim and putting defenders on posters. Wiggins was a beast of a finisher in transition and used his vertical bounce to contest and swat shots away defensively. During his senior year at Huntington Prep, Wiggins averaged 23.4 points, 11.1 rebounds and 2.6 blocks per game, earning McDonald's All-American honors. Many dubbed Wiggins as the best high school prospect since LeBron James, and while his career didn't quite live up to that level of hype, he has put together a solid NBA career. Wiggins' official Ballislife Mixtape has over 2.2 million views.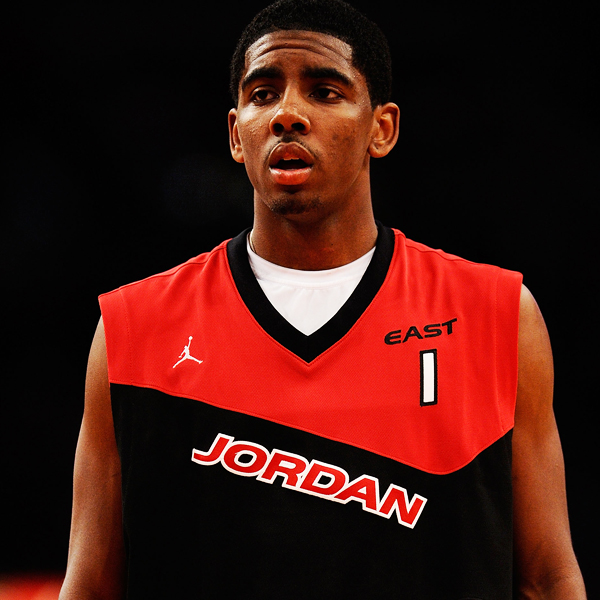 6'2" - PG - 2010
7. Kyrie Irving, St. Patrick (Elizabeth, N.J.) 6-2 PG, 2010:
The camera lens just always seems to pan to a guy of Irving's talent level because of his creativity with the ball when scoring, handling and passing. The now all-world point guard was doing similar things in high school as he is during his NBA career, losing and dropping defenders with lightning quick crossovers, splitting doubles without losing speed, hitting crazy contested step-back jumpers and showing off his insane finishing package around the rim. Irving averaged 24.5 points, 6.5 assists, and 4.5 rebounds per game for a 24-3 team that finished No. 7 in the FAB 50 in 2010. Irving was named a McDonald's All-American and was named MVP of the Jordan Brand Classic. Kyrie's official high school mixtape has more than five million views. Check it out below!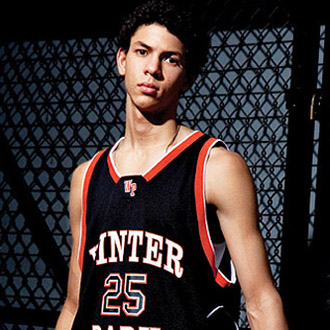 6'4" - SG - 2011
8. Austin Rivers, Winter Park (Fla.) 6-4 SG 2011:
This shooting guard was one of the most popular and polarizing players of the BIL era so far. He had tons of fans because of his game, and some detractors because of his name, as the son of NBA coach Doc Rivers. He had all the ingredients of what makes fans watch highlights: the sweet shooting guard could score in bunches, he had a cocky streak, he was break defenders down off the dribble, could score from deep range and was big and strong enough to dominate in the paint and grab rebounds. Rivers burst onto the scene as a sophomore when he scored 120 points against four nationally-ranked teams at the City of Palms Classic in Florida. He also shined in big games and had the advantage of consistent national exposure. In leading his team to back-to-back Class 6A state championships, Winter Park played in GEICO Nationals twice, where he averaged an event record 31.3 ppg in three tourney games. A two-time state player of the year, Rivers averaged 28.6 ppg, 8.1 rpg and 2.8 apg as a senior and finished with 2,957 career points and at least one memorable mixtape that people still talk about to this day. He's a role player in the NBA, but Rivers was as big as A-list star as high school basketball has had in the past 10 years. Check out his ultimate Ballislife mix below!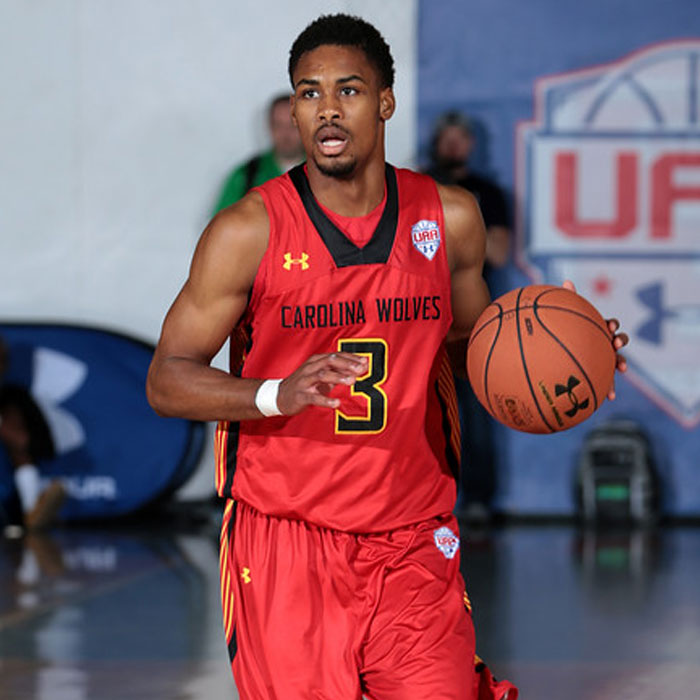 6'2" - CG - 2016
9. Seventh Woods, Hammond School (Columbia, S.C.) 6-1 PG, 2016:
Whenever a discussion arises about the best high school dunkers or we put together some of the best dunks we've caught on film, Woods' name and highlights always have to be included. The explosive 6-foot-2 point guard had the explosiveness and body control to take off from just about anywhere inside the key and made it a point to throw down on people's heads and let them know about it after. What made Woods a little bit different than other high-flying PG's was the fact that he could catch and finish off lob passes from teammates. There were plenty of instances where Woods would sneak on the baseline, rise up out of nowhere, and finish off a lob with authority. Woods spent his first three seasons at North Carolina before transferring to South Carolina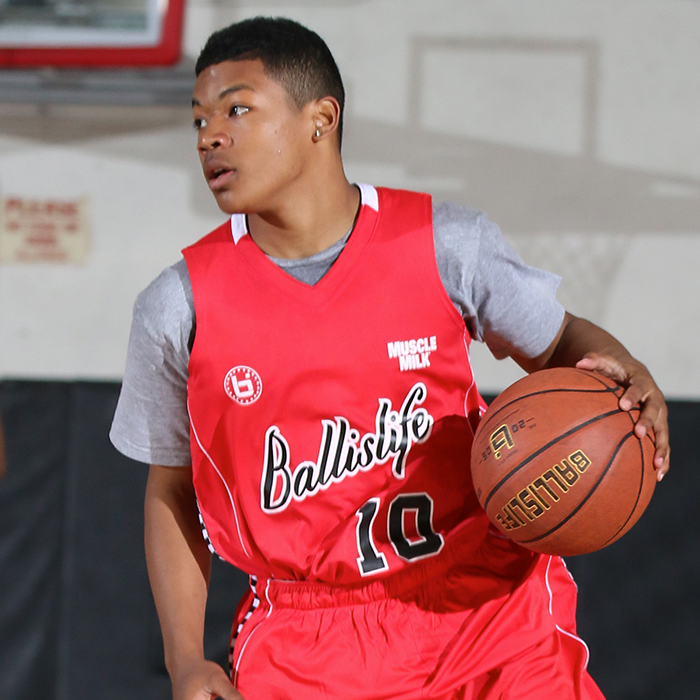 5'9" - PG - 2014
10. Trevor Dunbar, St. Ignatius (San Francisco, Calif.) 5-9 PG, 2014:
Guys like Trevor Dunbar are the absolute last players you want to check if you're a defender because you run the risk of being on the wrong side of a highlight each time down the floor. The 5-foot-9 NorCal-based lefty was nicknamed the Shift Team General in high school for good reason as his speed, quickness and ball-on-a-string handles embarrassed defenders game-in and game-out. Not only was Dunbar a flashy ball handler, but he had crazy flair with his passing as well, completing crafty and high IQ no-look passes with ease. Dunbar's senior year mix has more than 1.3 million views. Check it out below!
Ronnie Flores is the National Grassroots Editor of Ballislife.com. He can be reached at [email protected]. Don't forget to follow him on Twitter: @RonMFlores