The uncertainty of the 2020 NBA Draft due to the COVID-19 pandemic is spilling over into the 2021 crop of draft-eligible players because of the up-and-down nature of the college season.
We've seen a number of top-ranked teams and highly-regarded prospects miss out on game action due to postponements, cancellations, and precautionary sit-outs. But even with those ups-and-downs, the NCAA season has pushed through, and we've watched enough game film to put together a solid list of who we think are the top 60 prospects in the 2021 NBA Draft.
In this piece we will break down and analyze prospects ranked No. 60-51 with in-depth details on each player's skill-set based on the games and film we have viewed. This list is based on United States prospects only. We'll update once we get some more looks at the international players.
All stats and player vitals courtesy of College Basketball on Sports-Reference.com.
60. Ochai Agbaji | SG/WF | 6-5 | 210 | Kansas | Junior
The two most transferrable traits that standout to me immediately with Agbaji are his shooting ability and his size for the two or three position. The 6-foot-5, 210-pounder has improved his three-point shooting dramatically in each of his three seasons at Kansas, culminating in a 43.2 percent clip from deep to this point in his junior campaign. Agbaji is a capable transition scorer who can get downhill and finish through contact. He moves well without the ball and can attack open lanes with straight-line drives for paint finishes. Agbaji's size, strength, physicality and athleticism lends to his potential as a multi-positional defender at the NBA level. As far as improvements go or areas of his game in need of attention, Agbaji needs to become a more fluid creator and ball handler in isolation situations. He projects as a "Three and D" guy at this point.
59. John Petty | SG | 6-5 | 185 | Alabama | Senior
Petty's game at his size looks like it will be a good fit in the current state of the NBA. The 6-foot-5 swingman is a knockdown three-point shooter with deep range, but also hits on better than 58 percent of his field goals inside the arc which are of the isolation drive and score or slashing without the ball variety of buckets. Petty doesn't need much time or space to get his shot off and has improved his isolation ball handling to be able to create offensive opportunities for himself off the bounce. With added strength to his wiry frame and the floor spacing at the NBA level, Petty could be a viable floor stretching shooter. Where we think Petty can improve upon his draft stock is by showing he's capable of reading defenses off the dribble and creating for teammates.
58. Oscar Da Silva | F | 6-9 | 225 | Stanford | Senior
While Da Silva might not be the best long-term prospect in the Pac-12 Conference this season – and we'll talk about who is once we approach our lottery predictions – he's in the conversation for Pac-12 Player of the Year. The 6-foot-9 forward is the definition of a "skilled" big man with his versatility to do just about anything offensively. He has soft touch around the basket with either hand, can step out and knock down pick-and-pop and catch-and-shoot perimeter shots and possesses the vision and IQ to find open shooters out of the low post, hit cutters out of the high post and execute dribble-hand off action. The question marks on Da Silva's game are from an athletic standpoint from vertical explosiveness on offense to a lack of rim protection and rebounding for his size.
57. Moussa Cisse | C | 6-10 | 220 | Memphis | Freshman
Cisse is a beast of a rim protector and shot blocker with an NBA-ready frame. The 6-foot-10 freshman plays with great energy and effort on both sides of the floor and brings a gritty, workers mentality with his minutes. Cisse's best qualities right now are his shot blocking, defensive rebounding, and rim-running and finishing in transition. While his game is more traditional big than modern big, especially on the offensive end, Cisse is effective in ball screen action where he rolls hard to the rim and can finish lob passes with authority.
56. Justin Moore | CG | 6-4 | 210 | Sophomore | Villanova
When watching Villanova play at the collegiate level, it's comes as no surprise why the program produces solid pro players both in the NBA and overseas. Moore should be the next in line behind guys like Kyle Lowry, Jalen Brunson, Eric Paschall, Mikal Bridges, Saddiq Bey and many more. So why such high praise for Moore who doesn't appear on other 2021 Draft boards? We think his all-around skill-set at the guard spot as a playmaker for himself and teammates, to go along with his nice size for the position, put him in a spot to be on the radar of teams picking in the second round. Moore lets the game come to him, operates with a smooth and deliberate pace, and can play both on or off the ball as needed. The one area for concern with Moore is his three-point shooting as he's only hitting at a 29.3 percent clip on the season.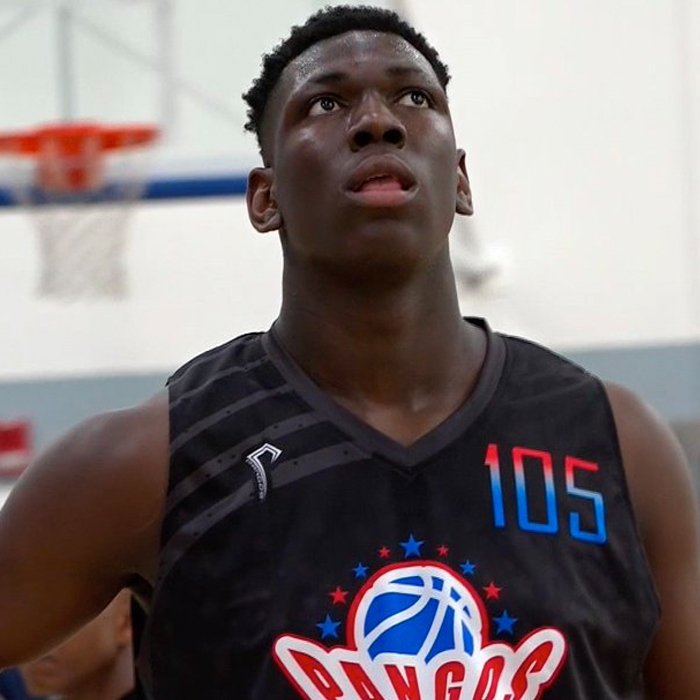 6'10" - C - 2019
55. Kofi Cockburn | C | 7-0 | 285 | Illinois | Sophomore
If you took Cockburn and inserted him circa any NBA Draft in the mid-90's, it's very likely he would have been a first round pick based on how center-dominant the league was back then outside of Michael Jordan. The 7-footer is a throwback big man in every sense of the term, relying on physicality, bully-ball and power dunks and finishes in the paint on the offensive end. Where Cockburn will make his biggest immediate impact is on the defensive end. Despite his muscular 285-pound frame, the Illinois sophomore is surprisingly quick off of his feet and agile when providing help or coming over for a weak-side contest. Cockburn is averaging 1.5 blocks per game through 15 games this season and we have seen many cases where a physical, rim protecting center is a commodity at the NBA level.
54. Marcus Carr | CG | 6-2 | 195 | Minnesota | Junior
Carr, who ranks among the top 20 scorers in Division I college basketball this season (20.9 points per game) brings a dynamic scoring and playmaking ability in both the transition and half-court settings. Carr (featured picture) is super creative off the bounce in isolation situations where he uses a variety of hesitations, dribble moves and step-backs to create space from his primary defender for rhythm jumpers. Carr's strong build allows him to absorb bumps and stay on balance into a strong finish around the basket. One of the aspects of Carr's game that makes him so intriguing to us is his ability to play both guard positions. The biggest concern with Carr's game from what we've seen on film is his quick twitch explosiveness and the effectiveness of his burst and blow-by speed in half court situations.
53. Taevion Kinsey | WF | 6-5 | 185 | Marshall | Junior
Kinsey is probably the best highlight-reel player you don't know about. A quick Google or YouTube search will bring up countless videos of him flying down the court in transition and skying over a poor defender who is bound to end up on a poster. The 6-foot-5 wing has elite speed, vertical explosiveness and body control which allow him to finish in a variety of ways around the basket. When taking a closer look at Kinsey's numbers, it's difficult to see how effective of a three-point shooter he is at the college level. As a sophomore, Kinsey shot 26.4 on 2.3 attempts per game and this season is up to 41 percent on 2.2 attempts per game. We think NBA teams will take a long look at this prospect because of his dynamic athleticism and defensive potential.
52. Jalen Wilson | F | 6-8 | 215 | Kansas | Freshman
Wilson has all the look of the modern NBA swingman and the skill-set to play the three or four at the next level. The rangy 6-foot-8 wing has shown a ton of upside during his redshirt freshman season, especially on the offensive end where he's shown the ability to hit the catch-and-shoot three but also attack the top foot of a defender and get into the teeth of the defense and finish through or over contact. The key for Wilson to get into the league and develop a role to stick is if he cant consistently hit the NBA three-point shot and if he's able to effectively guard his position at that level.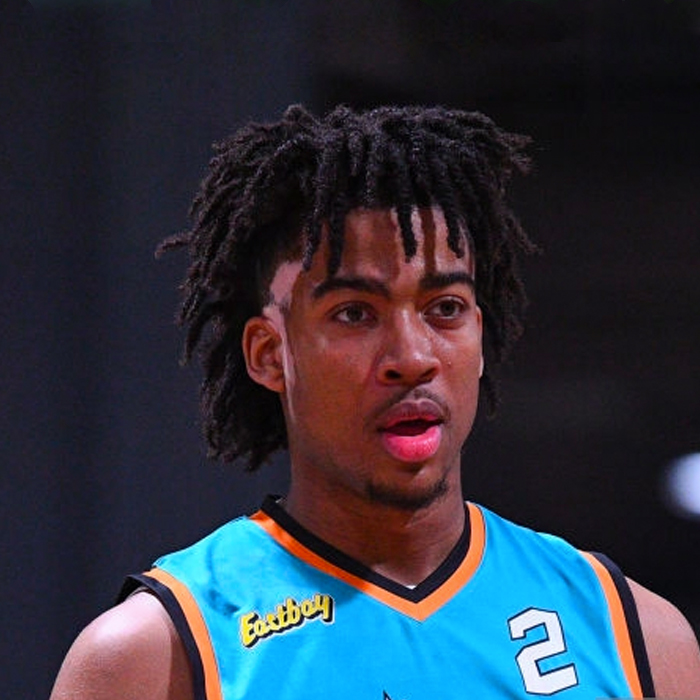 6'9" - PF - 2019
51. Trendon Watford | F | 6-9 | 240 | LSU | Sophomore
Watford is one of those skilled "jack of all trades" type of players who can operate just about anywhere on the court from the low and high post to a point-forward type of role. Watford's stat line tells the story of his impact on the floor – 18.7 points, 7.3 rebounds and 3.5 assists per game – all of which are indicative of his versatility. Watford is most effective with his back to the basket offensively. His soft touch with his left and right hands and ability to use his body to create space and seal in deep post position gives him an advantage at the college level. While Watford's skill-set and IQ definitely translate, the question is will his lack of athleticism and explosiveness hurt him? The NBA is full of dynamic athletes but we've seen that some skills can pay the bills.