Here's the NBA's near seven-minute version of the "Best Moments" from the Golden State Warriors Championship Parade (full 80-minute video is at the bottom of the post). It includes boring footage of Steph Curry holding up the trophy, boring footage of his teammates and fans smiling and waving and an interesting shot of rookie Jordan Bell (the first MVP of the Ballislife All-American Game) trying to open a gate to get to the fans. The shot cuts before we see what Bell does. What the NBA editors cut was footage of Bell running to a fan with a bottle of Hennessy and then taking three big chugs from the fan's bottle.
With the exception of Draymond Green — wearing a "mood" shirt that trolls LeBron — taking a shot at Tristan Thompson by saying he refused to shake Tristan's hand after Game 4 because "we ain't cut the same," the best and funniest moments came from Bell and his Hennessy journey.
Before we get to an 11-minute "full highlights" video of the journey, I want to mention something funny about how his NBA journey started. Bell wasn't in attendance for the NBA Draft, where he was picked by the Bulls in the 2nd round and then sold to the Warriors for $3.5 million. He was hosting a NBA draft party back home, where he jokingly said, "Fuck Bron Bron" after finding out he was going to the Warriors. And here we are, Bell and the Warriors celebrating a championship after beating "Bron Bron" in the Finals.
0:42 – Runs out of Hennessy then goes into the crowd to get another bottle
2:00 – Interview ends with him hilariously saying, "I'm on Hennessy now, I don't knw what champagne is. I'm on that Heeeeeeennnn."
3:20 – Dancing alongside the bus and giving the crowd high-fives.
4:35 – Vidoebombs an interview with Iggy
5:44 – Grabs a broom from the crowd and starts sweeping
6:15 – Randomly gives hugs and takes selfies with fans
9:47 – stops interview to ask for a light for his cigar
Damn I left the Henny at home… good thing I got natural turn up ???

— Jordan Bell (@1jordanbell) June 12, 2018
Warriors had half a million dollars worth of alcohol on their parade buses today, per @TMZ_Sports https://t.co/ZvR44uQiQG pic.twitter.com/1F6JucaYdc

— Bleacher Report (@BleacherReport) June 13, 2018
Continued… @1jordanbell pic.twitter.com/C0dq1fXQQI

— warriorsworld (@warriorsworld) June 13, 2018
Rook @1jordanbell pic.twitter.com/sB4Z7r8V9w

— warriorsworld (@warriorsworld) June 13, 2018
FAN SIGNS & SHIRTS
#TownBidness ? @AYES0N pic.twitter.com/4JhLf3nggX

— warriorsworld (@warriorsworld) June 13, 2018
— پیام یوسفی (@PYoussefi) June 13, 2018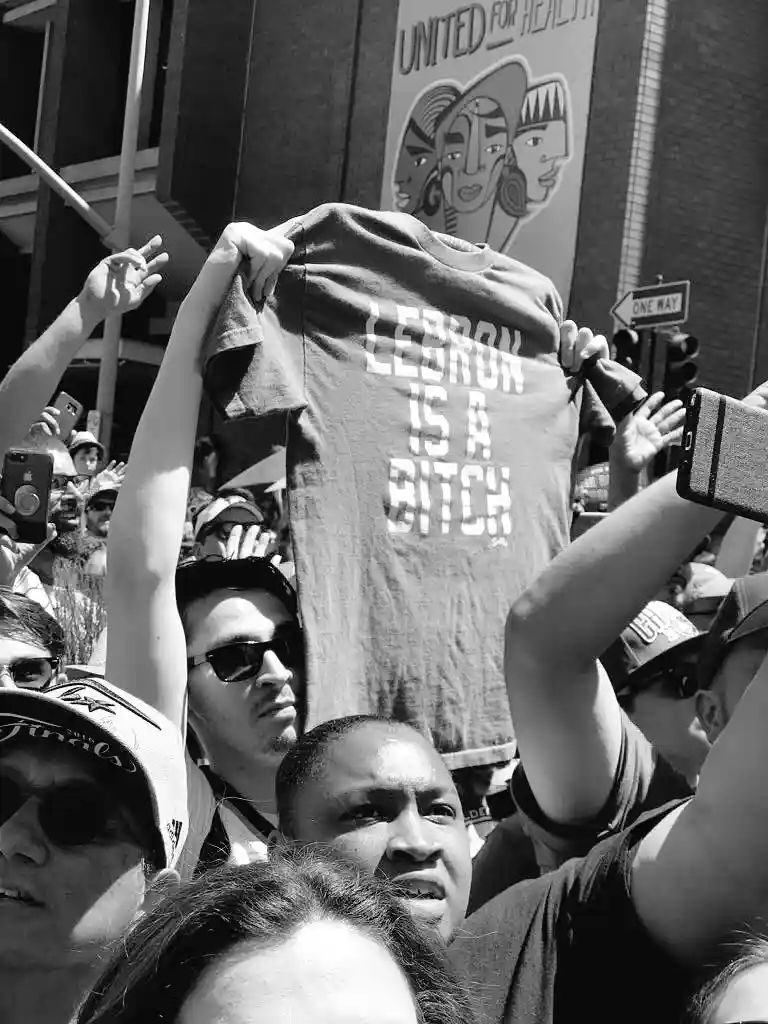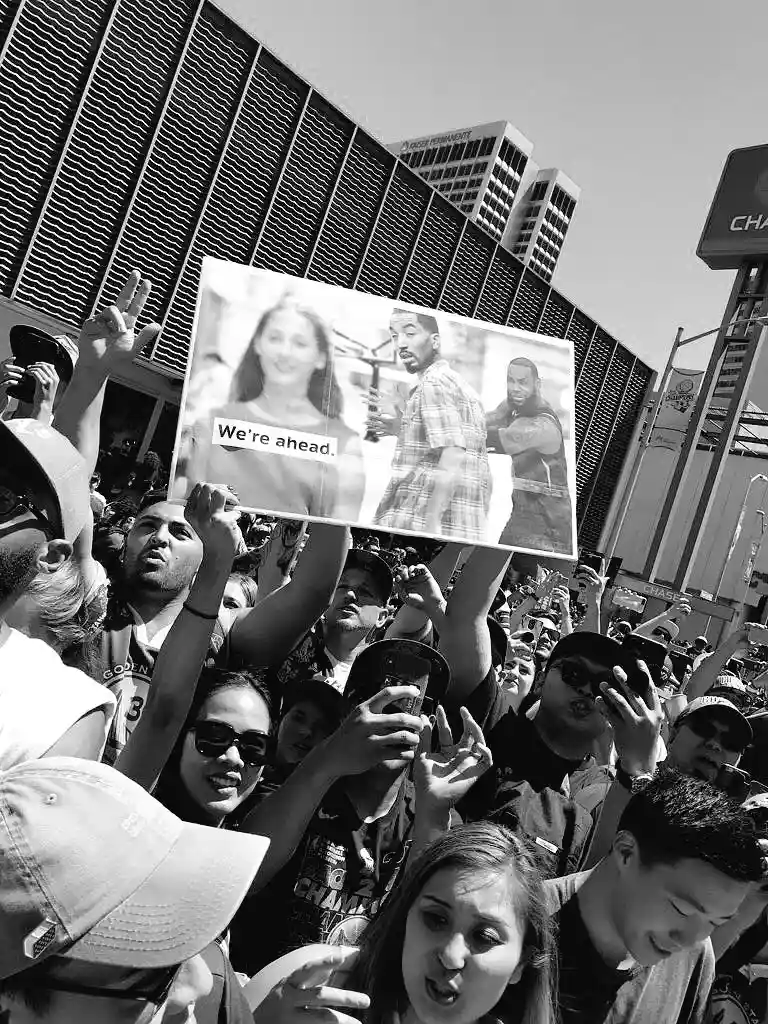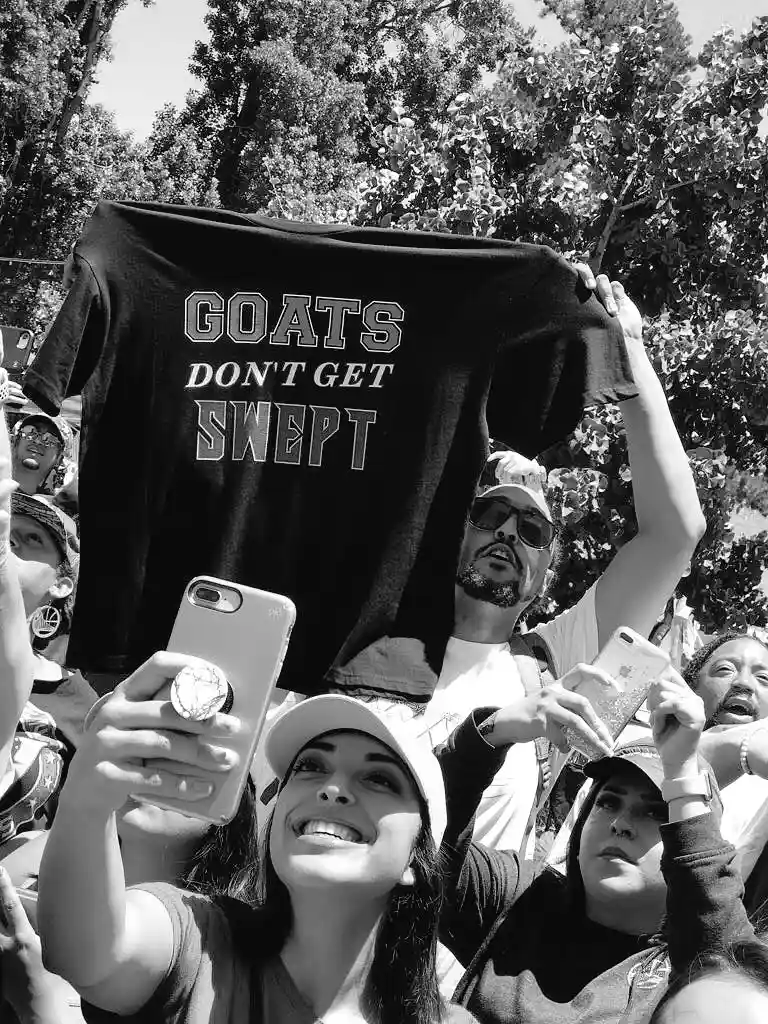 DRAYMOND GREEN
"A lot of guys in this league is soft…I told one of them dudes from the Cavs after the game, he tried to shake my hand, I said, 'Tristan, we ain't cut the same.'" – Draymond Green.

(via @NBAonTNT) pic.twitter.com/FHqLpLeLSv

— Ballislife.com (@Ballislife) June 12, 2018
Draymond wasn't lying! He really didn't shake Tristan's hand.

(Via @warriorsworld) pic.twitter.com/OtDxImnFZh

— Ballislife.com (@Ballislife) June 12, 2018
FULL 80 MINUTE CHAMPIONSHIP PARADE