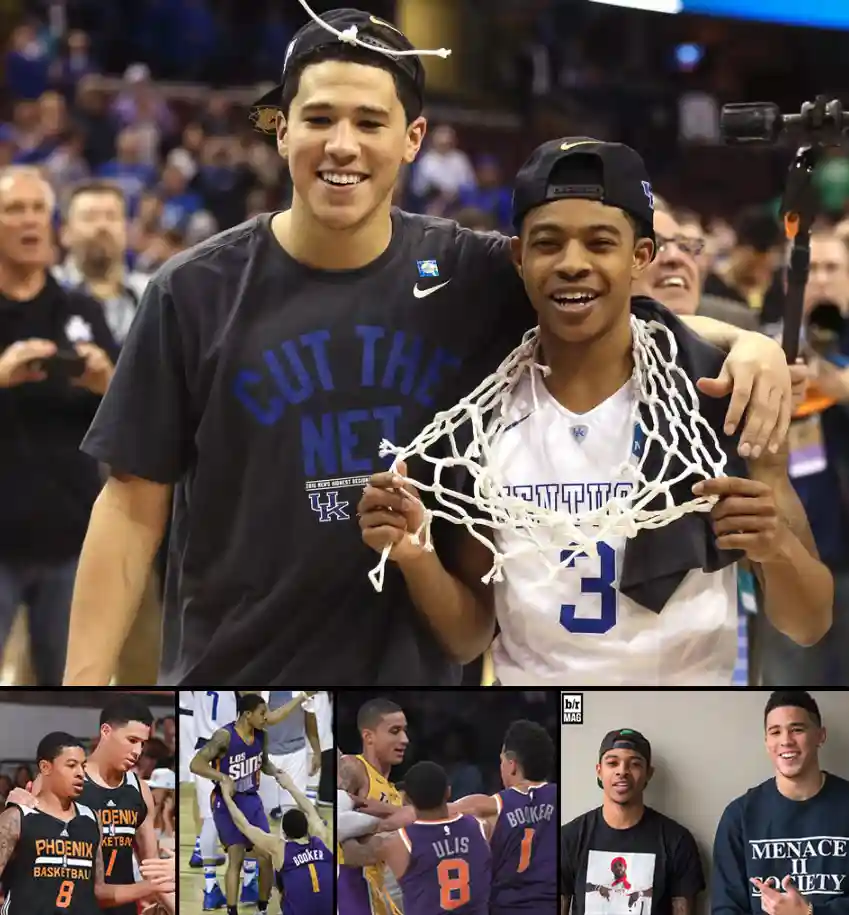 Back in 2016, John Calipari was asked who he would take in a fight between Devin Booker and DeMarcus Cousins after the two former Kentucky Wildcats got into a little "NBA scuffle." This was his answer:
"Let me say this. Devin will not budge and I imagine the little kid (Tyler Ulis) went out and bit (Cousins) knee cap when it happened. That's two boys right there. Those two are like two peas in a pod."
Ulis didn't bite Boogie's knee cap that night but if you are familiar with the relationship between the "two peas in a pod" then you know one always has the other's back — especially in fights. This was evident in a scuffle with the Lakers last season and very evident in a wild 2017 video that TMZ just released, showing Booker confronting some men who got into a scuffle with Ulis in an apartment elevator.
Via TMZ
It all went down in Tempe, AZ on May 26 while Ulis was still playing for the Phoenix Suns. We're told Tyler was trying to hold the elevator for his friends when another group of guys tried to get on.
When Tyler continued to hold it … they took offense and a scuffle broke out. One guy grabbed Tyler while another man put him in a headlock. The fight spilled out of the elevator and into the hallway.
You can see Booker chasing after the other men into the street.
Since we wont be seeing many more new Suns' highlights (or fights) with the two friends together, here's a video dedicated to their "Bromance."
LAKERS SCUFFLE
BLAZERS SCUFFLE