Our Grassroots Editor Ronnie Flores dropped his annual preseason FAB 50 national rankings and Top 20 regional regional ranks over the last couple of weeks and we wanted to take that coverage a step further by highlighting some of the individual talent among the ranked teams.
In this piece we take a closer look at some of the best big men who pace Ronnie's preseason teams ranked No. 1 to No. 15. Check the full player breakdowns below and make sure to dive further into each player in our profiles database!
Aaron Bradshaw, No. 4 Camden (NJ) – Bradshaw is regarded as a Top 25 National prospect in the class of 2023 and it's easy to see why. The 7-foot, 210-pound center fits that modern big type of role as he excels in pick and roll action due to his combination of mobility on the perimeter and dexterity around the basket when rolling, catching and finishing. Adding Bradshaw to a loaded Camden roster led by 2023 guard DJ Wagner is why Ronnie started the Panthers at No. 4.
Cameron Barnes, No. 7 Duncanville (TX) – Barnes is another highly-ranked and highly-recruited 2023 forward/center prospect. The 6-foot-9, 200-pounder is regarded as a Top 60 recruit in the class and is in that "stretch four" mold where his fluid athleticism and perimeter skill-set make him an effective rim-runner and finisher in transition or a floor spacer in the half-court where he can slash his way to the rim for paint finishes out of the "dunker" spot on the floor.
Charlie Williams, No. 12 Carmel (IN) – Williams might not be as recognizable as some of the other names on this list, but the 6-foot-10 forward/center should have a strong senior season for No. 12 Carmel and a solid career at the next level at William & Mary. The senior has great hands, footwork and touch around the basket and can stretch the floor to the three-point line while also being an instinctual rim protector and shot blocker.
Devin Williams, No. 14 Corona Centennial (CA) – The Centennial junior is as high of an upside prospect as you will find on this list. At 6-feet-9 with ball skills and fluid and smooth athleticism, Williams is one of those players who gets better each time he takes the floor. He can spread defenses out with his perimeter shooting touch and is also an effective scorer in transition due to his ability to beat his defensive assignment down the floor on a consistent basis.
Drew Kania, No. 11 Gill St. Bernard – Versatility is the name of the game for Kania. The 6-foot-8 forward, who is committed to Brown University, has an inside-out scoring arsenal complete with face-up shooting ability off the catch and in pick and pop situations. Kania has proven to be a difficult cover when at the elbows or in a "horns" type of offensive set because he can put the ball on the floor and get to the rim or use his high IQ and precision passing ability to find an open teammate.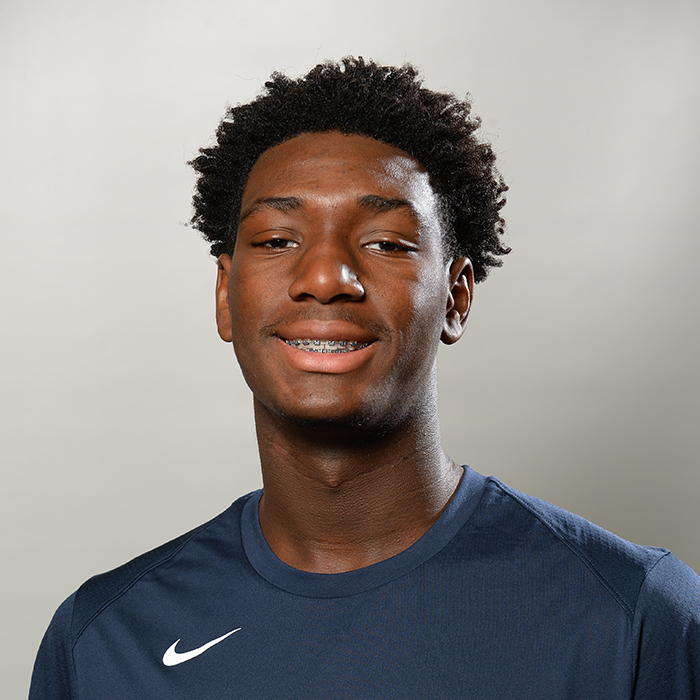 6'7" - PF - 2023
Eric Dailey Jr., No. 2 IMG Academy – With his style of play, the 6-foot-7, 215-pound senior could be categorized in a variety of ways, but we think he fits well on the big man list due to how he will play for IMG Academy this season. Dailey, Jr. has a combination of size, length and athleticism that, combined with his skill, makes him a tough cover at the high school level. Dailey, Jr. can score with his back to the basket, in face-up situations with a jumper or rip-and-go, and he can take his defender off he bounce in an isolation situation for a physical paint bucket or pull-up jumper.
Ernest Udeh Jr., No. 14 Dr. Phillips – While Udeh is still in the "raw" category when it comes to his offensive skill-set, there's no teaching the size he has and the energy and effort he brings to the floor. The 6-foot-10 senior is a beast on the offensive and defensive glass and has shown a ton of potential as a shot blocker and rim protector. What the Kansas-signee does best is get out and run in transition. Udeh gets up and down the court with ease and is an elite catcher and finisher of lob passes.
Jerrell Roberson, No. 8 DeMatha Catholic – Roberson, who is unranked by most national recruiting websites, is another young big man who has developed that true stretch-four type of skill-set. At 6-feet-9, 205 pounds, the James Madison-commit has a smooth and consistent shooting stroke with his feet set and time and space to get his shot off. Roberson has a high basketball IQ when moving without the ball and executing pick-and-pop action.
Kijani Wright, No. 9 Sierra Canyon – Wright transferred to an already-loaded Sierra Canyon to fortify its front-court. The 6-foot-8 power forward, who will be at USC next season, is as high motor and hard working as they come. Wright never takes a play off and is a versatile defender who can switch on to a guard in ball screen action or hedge and recover in that same situation. Offensively, Wright has shown the ability to score through contact inside and face-up and hit the 15 to 17 foot set shot. His most effective offensive tool is his relentless pursuit of offensive rebounds resulting in second-chance points.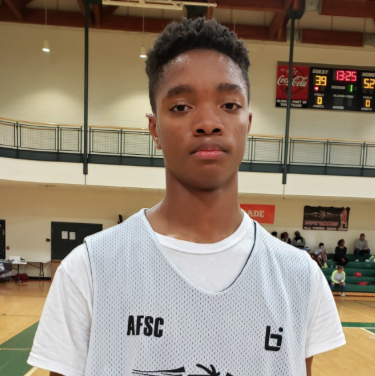 6'8" - SF - 2023
Kwame Evans Jr., No. 1 Montverde Academy – The No. 2 overall ranked player in the 2023 class is a new-age forward in the sense that he impacts the game in a variety of ways, many of which are both traditional and non-traditional to today's big man position. Evans, Jr. is a long and rangy 6-foot-9 junior who has shown instinctual shot blocking and rim protecting ability in addition to his ball skills and IQ in leading a fastbreak after a defensive stop. While Evans prefers to operate on the perimeter, he has great hands and footwork around the basket and it will be interesting to see how his game evolves over the next couple of years.
Mark Mitchell, No. 3 Sunrise Christian Academy – Mitchell could be a guy who trends toward the "wing" position as a prospect as he continues to add more perimeter feel to his all-around game. As of now, though, the 6-foot-8 forward is a monster inside. The five-star ranked senior can get deep post position for a quick turn and finish, but can also back guys down in the mid-post and make a strong move on the blow block for a bucket with touch or one above the rim with authority.
Vince Iwuchukwu, No. 1 Montverde Academy – The Top 20 ranked prospect, who is heading to USC next season, is a legitimate 7-footer whose impact is felt on the defensive end of the floor. Iwuchukwu's quick twitch athleticism to go along with his anticipation and mobility when recovering or providing help-side defense makes him an intimidating rim protecting presence. Offensively, the senior is still on the raw side of his development, but he has shown flashes of fundamental post footwork and power or finesse finishing ability.