These days, basketball Hall of Famer Tracy McGrady is looking less like the T-Mac that used to kick ass in the league and more like a guy who likes to kick back with a couple of Big Macs. But, the jumper is still there for the ESPN The Jump co-host and he showed it off this past weekend at the Chris Johnson Celebrity SuperSlam game in Orlando, Florida.
Others celebs that participated in the game for diabetes research included Chad Ochocinco, boxer Antonio Tarver, rapper Jim Jones, Crystal Marie and Stacey Chambers of VH1 Baller Wives and Playboy Playmate Charlotte Lambert. The most entertaining aspect of the game was the fun trash-talking between the former Orlando Magic star and the 6 x Pro Bowler turned reality star, Ochocinco.
The most memorable moment came when a few people somehow got into a fight, on the court, while Frankie Beverly & Maze's classic "Before I let go" was playing in the background. How can you get into a scuffle when one of the greatest feel-good songs ever is playing?
Click here for photos of the event.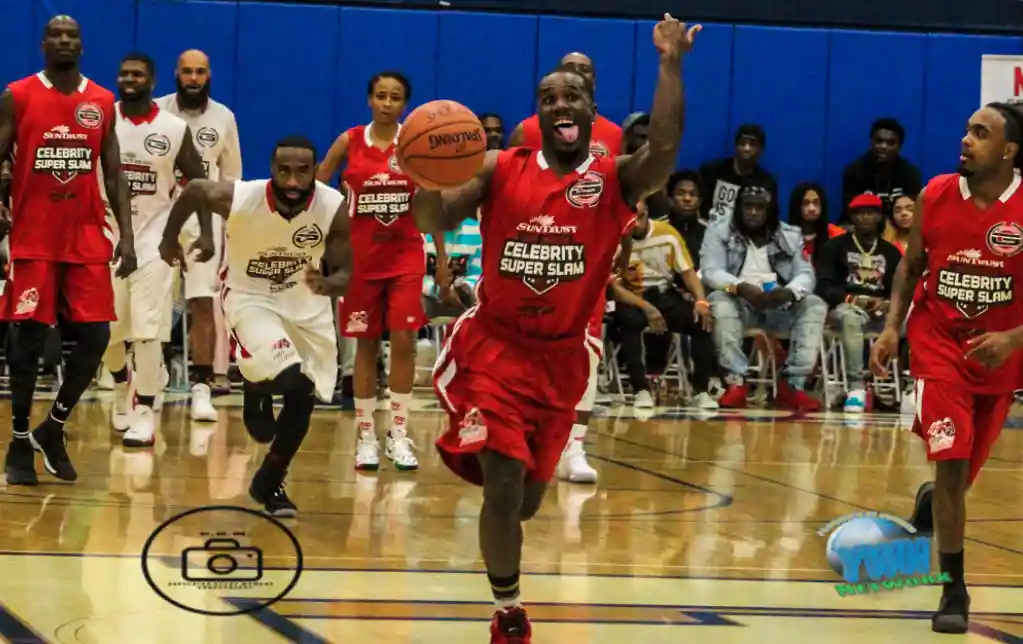 If you prefer to watch highlights of T-Mac from his Orlando days, then you might enjoy this video.
Source: LockedIN Magazine