We took in the two-day Pangos All-American Festival in Chandler, Ariz., and came away with five lasting impressions as the grassroots basketball industry navigates its way through the COVID-19 pandemic. The Pangos All-American Festival was a spinoff of the annual Pangos All-American Camp that normally takes place in early June each year. The festival's format was four teams with many of the nation's top players broken up into four regions of the country.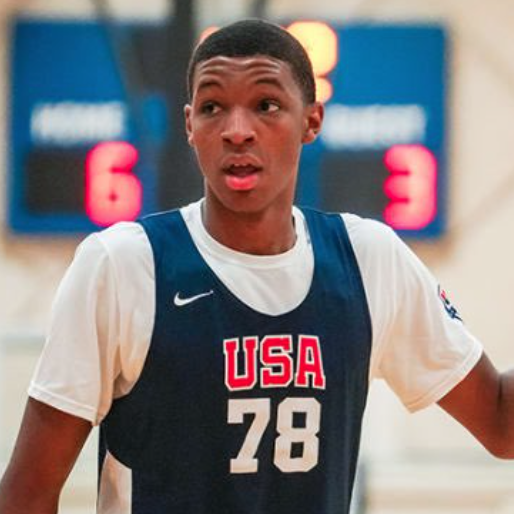 6'9" - PF - 2021
1. Jabari Smith Completes The 2021 Class
The 6-foot-9 combo forward made his mark at this camp with his terrific overall package of skill, competitiveness, and versatility. Smith has a complete offensive package and can blow by slower defenders on the baseline or face up and knock down the deep range shot. On defense, Smith uses his body control, long arms, wiry strong frame and desire to lock down. He did an excellent job defensively on Paolo Banchero in the event's championship game, leading the South to a 98-91 victory over Banchero's West team with an array of jump shots, strong drives and good position defense. After scoring 23 points in a 116-106 semifinal victory over the Chet Holmgren-led Midwest team, Smith had 22 points, eight rebounds and two blocked shots in the title game. The most impressive thing he did was hold his own on the block with Banchero, as he made the Duke-bound power forward uncomfortable enough to take lower percentage shots than he's had to for most of the summer. Banchero can simply overpower and impose his will on nearly any player at the high school level, but Smith is stronger than he looks in his lower body and simply wants it badly enough. An Auburn recruit who leads the preseason No. 46 team in the FAB 50 at Sandy Creek (Tyrone, Ga.), Smith gives the national 2021 class five terrific players at the top along with Holmgren, Banchero, Jaden Hardy of No. 37 Coronado (Henderson, Nev.) and Patrick Baldwin of Hamilton (Sussex, Wis.). At the beginning of 2020, it didn't look like this class had the elite star power at the top compared to recent classes, but the above-mentioned five would give the best five of plenty of recent classes a run for their money.
2. Skill And Competitive Gene Separates The Elites
There are talented players at the top of each class, and the easy-to-see attributes are what usually gets players to the front of the pack early; namely a combination of athleticism, length, good ball-handling, a college-ready body or a great outside shot. What separates the elite players from the ones who have a chance to be great at the next level and beyond are two things not as visible to the novice eye. The very best want to get out and compete and that's what we've seen over the past few months from Holmgren, the Minnehaha Academy (Minneapolis, Minn.) center and the No. 1 ranked player in the 2021 class, Banchero, the star for FAB 50 ranked O'Dea (Seattle, Wash.) who has tore it up for Seattle Rotary during this unique grassroots season, Hardy and Smith. We haven't seen Baldwin as much this past summer and fall, but his skill level at 6-foot-9 is terrific. The game slows down for him, he uses good footwork and a solid base to score of an array of on-balance moves and has an I.Q. beyond his years. Those are the kind of skills that separate the elites. At the recent Border League in Arizona, Hardy displayed the burning desire to be the top player in the 2021 class, as did Smith at the Pangos All-American Festival. Holmgren comes to play each outing and his averages this past weekend in Arizona (24.5 ppg, 14.5 rpg, 4.5 apg, 12.5 bpg) made him not only look good as a No. 1 prospect, but more like a potential No. 1 NBA Draft pick one day. His timing on the defensive end and overall skill with the ball in his hands at 7-foot is a combination we haven't seen in a player for as long as we can remember. One may have to go back to Ralph Sampson in the famed 1979 class to find someone comparable as a prospect.
3. The Uncertainty Of It All Makes For Good Basketball
COVID-19 has taken its toll on almost every aspect of life in America and basketball is not an exception. In recent days, the number of cases seem to be spiking across the country, as the dreaded "second wave" is likely upon us as the weather cools. High school players are aware of what's going on, and talking to coaches from various states over the weekend, there's a growing sentiment it may be harder to get through a complete 2020-21 high school season than originally anticipated when the school year began. Many feel the liability school districts want to avoid in many states may loom large unless a vaccine is widely available soon. Players have never been more appreciative of the opportunities the game affords them than in recent months, and that was clearly evident at the Pangos All-American Festival. It was refreshing to see elite players really getting after it, instead of coasting or ducking competition. The format instituted by event director Dinos Trigonis, where teams were broken up into regions, was another plus. With regional pride on the line, the games were well played although the East team was a bit overwhelmed physically on the interior. Trigonis has indicted he may keep this format in future years for an event that would supplement the long-running Pangos All-American Camp held the first weekend of June since 2003.
4. Ty Ty Washington Isn't Letting Any Opportunity Slip By
Not every college prospect in the country has been afforded the same opportunities since the current pandemic broke out in March. Depending on which state one resides and finances has played a big role in which prospects have gotten the best opportunities for a college scholarship, especially since D1 colleges haven't been permitted to evaluate in a live setting during the pandemic. There is little doubt the 6-foot-3 point guard from Arizona Compass Prep (Chandler, Ariz.) has been one of the fastest rising players in the nation during the pandemic. Washington not only benefits from residing in Arizona, he has a nice combination of size, craftiness, competitiveness, and shooting skill to impress college recruiters. Washington not only excelled at the Pangos All-American Festival, where he went for 16 and 21 points in the South's two victories and made the 10-man all-tourney team, he has taken on all comers for his high school team on the Grind Session with spectacular results so far. Washington has a knack for getting by defenders with crafty hesi moves, has deep range on his jump shot and is a prototypical scoring lead guard. His college choice is likely to come down to Creighton, Illinois, Minnesota, Ole Miss or San Diego St.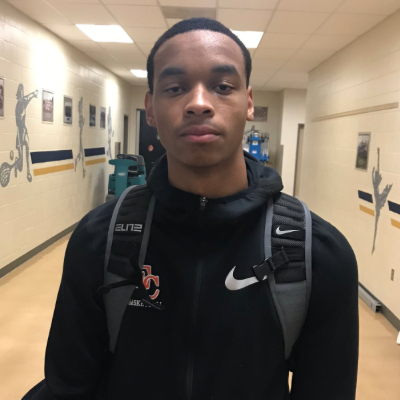 6'1" - PG - 2021
5. Nolan Hickman Is Vastly Underrated Nationally
The Wasatch Academy (Mt. Pleasant, Utah) lead guard has been tearing up the COVID-19 influenced circuit and when taking a look at the three mainstream rankings services, it's clearly evident the Seattle native is ranked too low. ESPN.com has the 6-foot-2 dynamo at No. 61, 247Sports.com has him at No. 30 and Rivals.com at No. 52. He's a McDonald's All-American candidate and for the national scouts that haven't evaluated him recently, they have missed some show-stopping performances. Hickman looked like he came down from the college level to play for the West club at the Pangos All-American Festival. His pace with the ball and smooth and effortless style had many in attendance shaking their heads. He is always attacking forward and the more intense a game gets, the better he plays. Hickman also has a knack for knocking down timely 3-pointers and shoots the deep ball at a high clip. The most impressive aspects of his game are the crafty ways in which he can finish around the rim from various angles and getting by his defender without a lot of wasted motion or excessive dribbling. Hickman is headed to Kentucky.
Ronnie Flores is the national Grassroots editor of Ballislife.com. He can be reached at ronnie@ballislife.com. Don't forget to follow him on Twitter: @RonMFlores