July 21, Analysis & Prediction.
There is one WNBA game on the slate today, the New York Liberty at the Washington Mystics. The Mystics are the underdogs (+9.5), and the Liberty are the one seed in the Eastern Conference. Furthermore, New York is coming off a 99-88 loss against the Dallas Wings, and the Mystics dropped their last game against the Fever, 82-76.
If you are betting and plan to watch the game, the matchup will be held at 7 PM EST, located at Entertainment & Sports Arena, located in Washington, DC. Also, the game will air on ION. In this article, I will break down the odds, stats, and my predictions, along with analysis. If you are looking for the best betting odds, stats and analysis, here is information to know.

New York Liberty Stats & Trends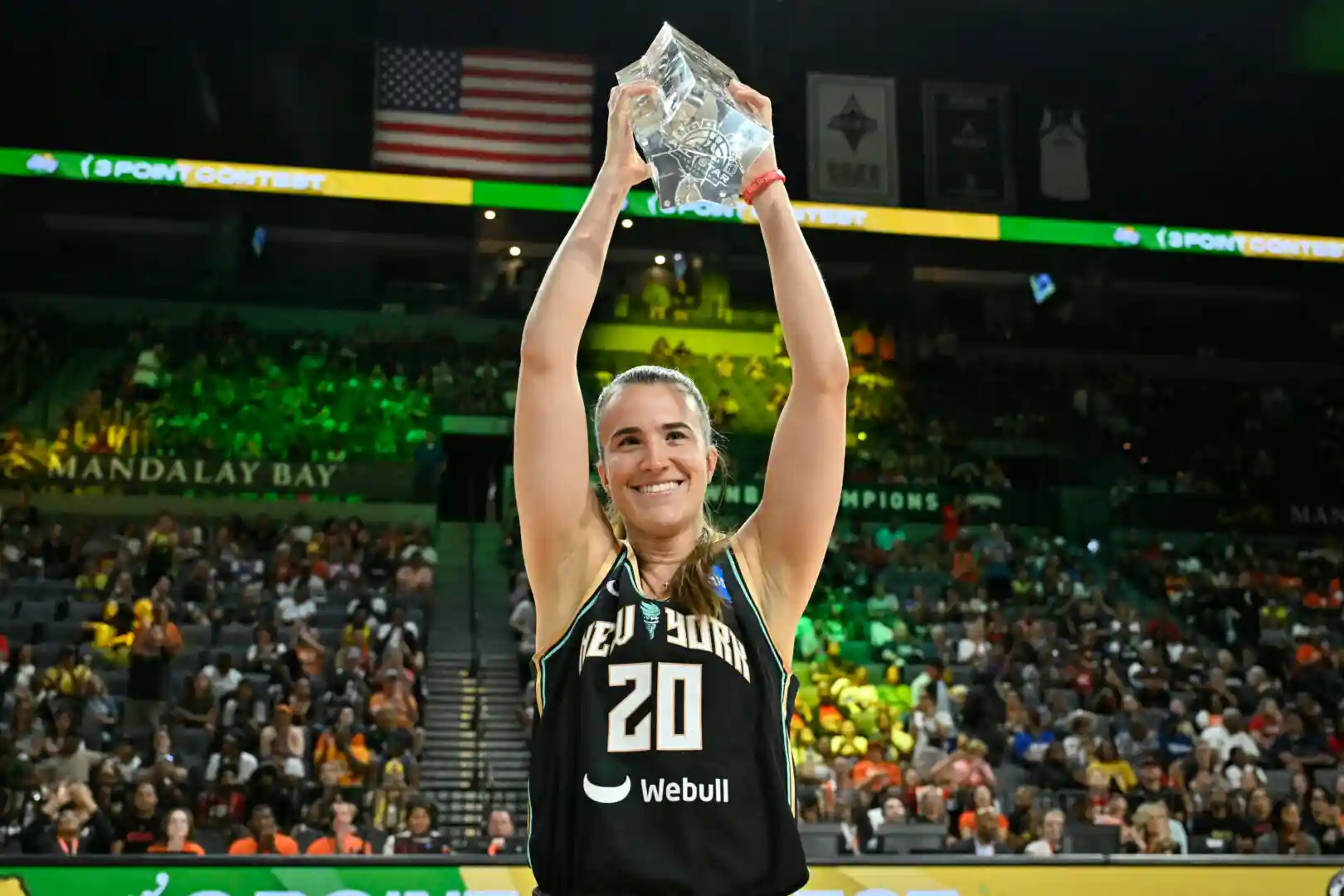 Record: 14-5, 7-2 Away
Record ATS: 8-11-0
ATS last 10: 4-10
O/U Record: 12-7-0
O/U last 10: 7-3
Last 4 games ATS: 0-4
Last 2 O/U: 2-0
Last 10 vs. East: 4-0
Last 10 vs. West: 4-2

Washington Mystics Stats & Trends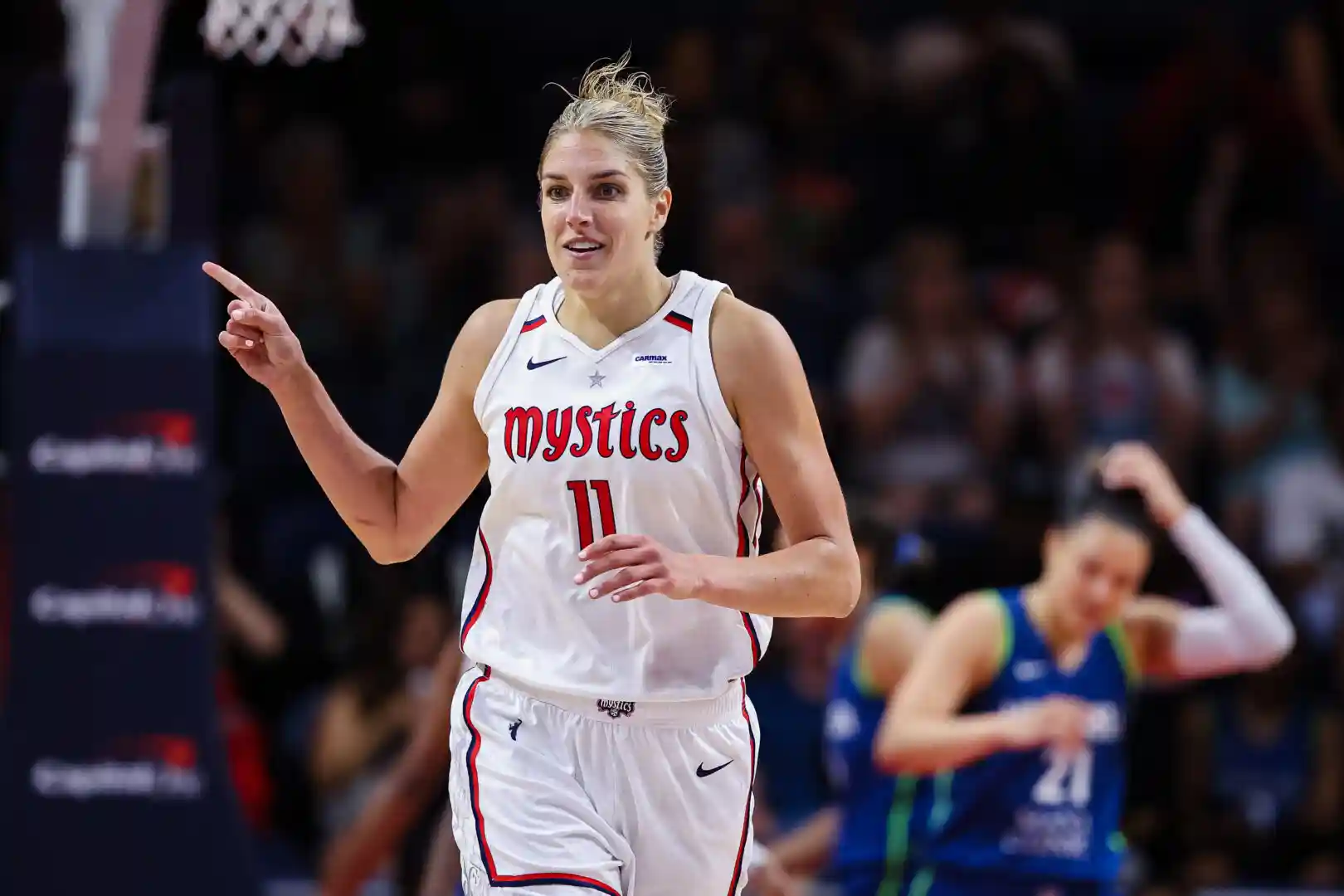 Record: 11-9, 7-3 Home
Record ATS: 9-11-0
ATS last 10: 6-4
O/U Record: 7-12-1
O/U last 10: 6-5
Last 6 games ATS: 2-4
Last 4 O/U: 3-1
Last 10 vs. East: 4-4
Last 10 vs. West: 1-1
Head-to-Head Stats
Game 1: Mystics 80- Liberty 64 (Washington +2)
Game 2: Liberty 89- Mystics 88 (Mystics +7.5)
Mystics are 2-0 ATS vs. the Liberty this season.
O/U Last 10: 3-10
Washington ATS last 5: 3-2
New York ATS last 5: 2-3


| | | |
| --- | --- | --- |
| Team | New York Liberty | Washington Mystics |
| PPG | 87.8 (2nd) | 81.1 (7th) |
| 3 PT % | 38.4 (1st) | 32.4 (32.4) (7th) |
| Offensive Rating | 108.5 (2nd) | 101.9 (7th) |
| Defensive Rating | 101.5 (4th) | 99.1 (3rd) |
| PPG Last 10 | 90 | 86 |
| Game Point AVERAGE last 10 | 174 | 170 |
| Head-to-Head PPG (Last 10) | 74 | 80 |
| Head-to-Head Total Game Points (Last 10) | 154 | - |
Stats courtesy of the WNBA- Stats compiled and graph made by Sara Jane Gamelli
Injuries
New York Liberty
Han XU, Center: OUT (Suspended)
Stefanie Dolson, Center: OUT (Ankle)
Washington Mystics
Shakira Austin, Center: OUT (Hip)
Elena Delle Donne, Forward: OUT (Ankle)
Ariel Atkins, Guard: OUT (Ankle)
Kristi Toliver, Guard: OUT (Foot)
New York Liberty guard, Sabrina Ionescu, is one of the hottest names currently in the WNBA. Ionescu made an NBA and WNBA record with 37 three-pointers over the All-Star break and hasn't slowed down since. In her first game back against the Dallas Wings, Ionescu shot 45 percent from the three-point with 22 points in 31 minutes. Additionally, Ionescu is averaging 16.7 points, 31.3 minutes, ranks 3rd in three-point attempts (7.8), and 2nd in three-pointers made per game (3.5). Along with those stats, Sabrina ranks third in the NBA in three-point percentage (44.7), and 16th in field goal attempts (12.8 per game). It's important to note, Ionescu plays nearly 31 minutes a game, which is 18th in the league, and is averaging a career-high 44.7 three-point percentage this season.
Sabrina Ionescu stats
Although inconsistent in the month of June, Sabrina Ionescu scored over 17.6 points in four straight games, in which her shot volume has been consistent. In the last four games, Ionescu averaged a total of 23.5 points, which includes the All-Star game. In the last three, Sabrina scored 34 points against the Indiana Fever, 22 against the Dallas Wings, and 20 against the Seattle Storm. Additionally, her average field goal attempts per game is 15 shots per game and shot 48.5 percent from the three.
I like this prop for one of two reasons, Ionescu averaged 19.5 field goal attempts and averaged 33.5 points in two games against Washington this year. In those two games, Sabrina attempted 21 total three-pointers, and 36 minutes. Furthermore, Ionescu had 10 total free-throw attempts, and shot 40 percent from the three in their two matchups. Sabrina Ionescu had a series high 31 points in game 2, and I fully expect her to hit these props with high shot volume, and minutes played.
Prediction
Sabrina Ionescu in an elite shooter with great range. In her second game against the Mystics, her 7 three-point attempts helped the Liberty secure an 89-88 win. I expect her to continue her hot streak and use both drag and off both screens to get open. Give me Sabrina Ionescu OVER 17.5 points.
The New York Liberty are favored by the books to win this game; however, it comes with a price. -475 is not a great value if you wish to wager on the Liberty. Wagering 4-5 times your potential profit is high risk, especially since the series is split 1-1. I am leaning towards the New York Liberty, since Washington is missing both Elene Delle Donne and Ariel Atkins with injuries. I would avoid the money line at all costs on the Liberty side.
I first saw the line when it was at -7.5, in which it most recently jumped to New York -9.5. Both of these teams are above .500, in which Washington and New York both split the series 1-1. It's important to point out that the Mystics covered the spread in both games, specifically the +7.5 spread in Game 2 against the Liberty. Unfortunately, the Mystics are without two of their star players, Elene Delle Donne and Atkins. Without Donne, the Mystics are missing a player who averages 18 points a game, and 6 rebounds at 6 foot 5. It will be Washingtons third straight game without Donne, however, Tianna Hawkins has stepped up nicely. In fact, forward Tianna Hawkins is averaging 32 minutes, 16.7 points, and 6 rebounds in the last three games. In addition, Hawkins is averaging 64 percent from the three-point, and 9.6 shot attempts in those games.
Washington vs. Liberty
Overall, the New York Liberty are 0-2 ATS vs. Washington, and 0-4 in their last four games. It's important to note New York failed to cover a 15.5 spread against Seattle, 15 against Phoenix, and 10.5 against Indiana. All three of those teams are sub .500 teams, and the Liberty covered the spread just two times in the last 7 games.
Prediction
The Mystics have a different pattern vs. the spread as of recent. Washington covered the spread in 6 of their last 10 games, and 2 of their last four games. Going back to last season, the Mystics covered the spread three times in the last five games against the Liberty. Both of these teams are ranked 3rd and 4th defensively, and I expect Washington the keep things close, even with Atkins and Donne out. I expect Skyes, Cloud, and Hawkins to step up. Give me Washington to cover the spread +9.5
This is one of my favorite prop bets for the night. Guard Natasha Cloud is averaging 11.4 points this season and is coming off a 19-point performance in Washingtons loss against Indiana. Although Cloud shot underwhelming from everywhere on the court, she had 18 shot attempts and played 34 minutes.
In two games against Washington this season, Cloud averaged 18.5 points per game, 6 free-throw attempts, 13 field goal attempts, and 18 percent from the three-point. With Atkins and Donne out, it will give Clout both the minutes and shot volume. Although Cloud hasn't shot well from the three against New York, she's excellent at getting to the basket, especially in pick and roll situations. I also wanted to mention the New York Liberty allow opponents to shoot 35.1 percent beyond the arc, and Cloud will get a good amount of shot volume against Courtney Vandersloot and Sabrina Ionescu.
Prediction
Speaking of shot volume, Natasha Clouds attempted a season high 18 shots last game, and 11 against the Dallas Wings. Cloud is also shooting 100 percent from the free-throw line in the month of July. Give me Natasha Cloud over 12.5 points scored tonight.
Sara Jane is a full-time Sportswriter at BallisLife, and Sports Content Creator on Twitch. She has a focus on the NBA, WNBA, NCAA Basketball, and the NFL. Sara Jane currently resides in Connecticut with her Cat and Dog. She is a Boston Celtics, Boston Bruins, New York Yankees, and New York Giants fan. SJ has her undergraduate degree from the University of Connecticut in Economics.
Tweets by BallislifeBets
NATIONAL PROBLEM GAMBLING HELPLINE
1-800-522-4700
The National Council on Problem Gambling operates the National Problem Gambling Helpline Network. The network is a single national access point to local resources for those seeking help for a gambling problem. The network consists of 28 contact centers that provide resources and referrals for all 50 states and US territories. Help is available 24/7 and is 100% confidential.